Happy Friday everyone! We are starting to potty train Baby K today, so let me tell you I definitely want to concentrate on the good moments I just had in the last week. I'm anxious, yet excited about how this potty training thing will go.
Jumping into it, here are the fun moments from the past week.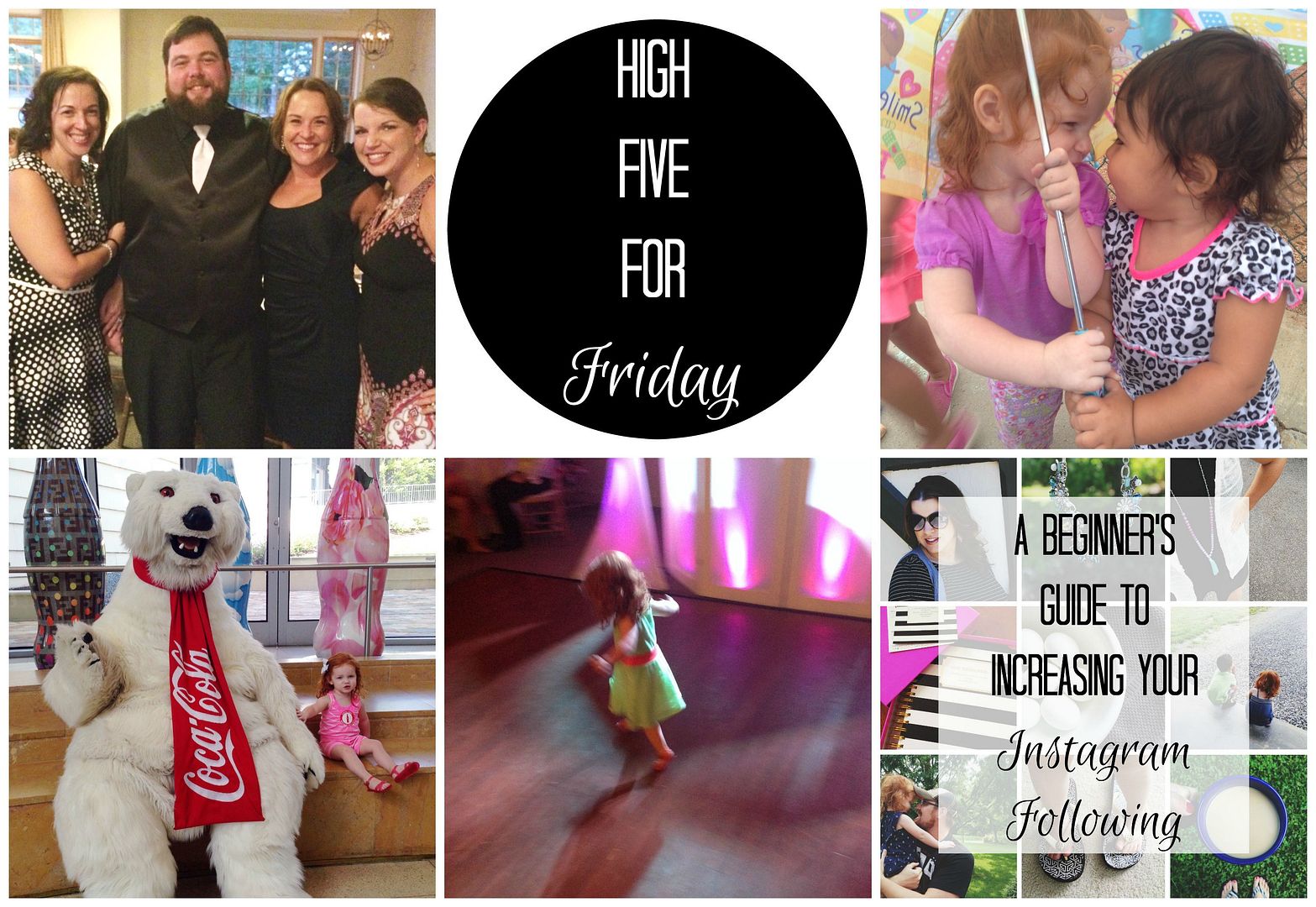 1.) My youngest cousin got married and we had a great time at his wedding down in Atlanta. It was so great to see family and spend the night laughing together.
2.) While in Atlanta we took Baby K to the World of Coca Cola. She wasn't interested in much that they had to offer, only two things - bubbles and the Polar Bear. And she was so excited to meet the Polar Bear!
3.) At my cousin's wedding, K danced all. night. long. She didn't want to do anything but dance; the offer of cake didn't even help her to leave the dance floor. I was super happy to learn that she loved to dance so much.
4.) Earlier this week I posted
A Beginner's Guide to Increasing Your Instagram Following
and I received some terrific feedback from people. I'm pretty proud of the post and everything I have done to grow my following since February - check it out
here
if you missed it!.
5.) Isn't this the sweet picture of friends? K and her friend Emmy shared a cute moment under the umbrella earlier this week. I love that K is starting to develop friendships!
I'm linking up this post with
Bright on a Budget
,
September Farm
and
Meet @ the Barre
.