As I've said many times before, I'm loving this blog world. I have made some new friends who I seriously cannot wait to meet in real life, I've had the opportunity for people I do know to learn a bit more about me and I've also learned some things about myself. And one thing that has always been true and continues to be true even during my blogging days is that I love to talk and connect.
So let's get social!
Follow me through the multiple channels below and let's get talking! We can talk about anything, as you can tell from the topics on my blog. The options are endless.



Or follow my blog via Google Friend Connect: on the right hand side of the blog, under Followers, you will see "Join This Site," click that and follow. You don't have to have a Google account to follow; you can link up with your twitter account.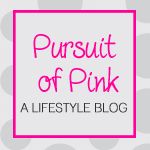 And finally, I donated to a holiday giveaway, so g
o enter Danielle's "Gift Your Gift" holiday GIVEAWAY over at Framed Frosting
14 WINNERS! One prize for yourself & one to gift to someone else.
Can't wait to continue the conversation with you…