Thanks for sticking around for my second post today!
There are so many things I love about this blogging community and participating in swaps is one of them. A swap is an awesome way to meet other bloggers and to also try new products that they send you! Plus receiving the care package in the mail makes any day awesome. I signed up on Mia's blog over at
The Chronicles of Chaos
for a Fall Favorites Swap.
I got to pick a category describing what I liked best about fall and I picked food (you may remember this post talking about
Fall Yumminess
). I was paired up with Colleen who blogs at
Colleen Samantha
and we found out that we both like a lot of the same things. In fact, we sent each other a lot of the same items!!!!
Colleen maxed it out and sent me such amazing goodies. Here is everything she sent me: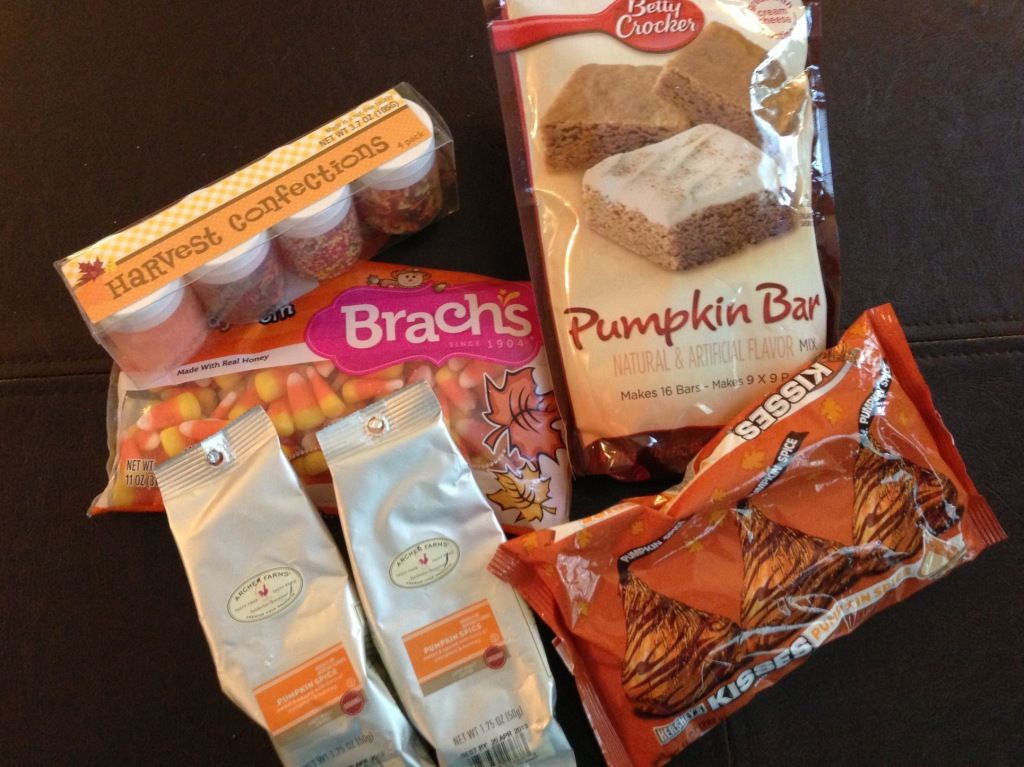 Heaven in a box - can you believe these goodies?
I love that she also sent me note cards, a scarf and nail polish. What an awesome swap partner!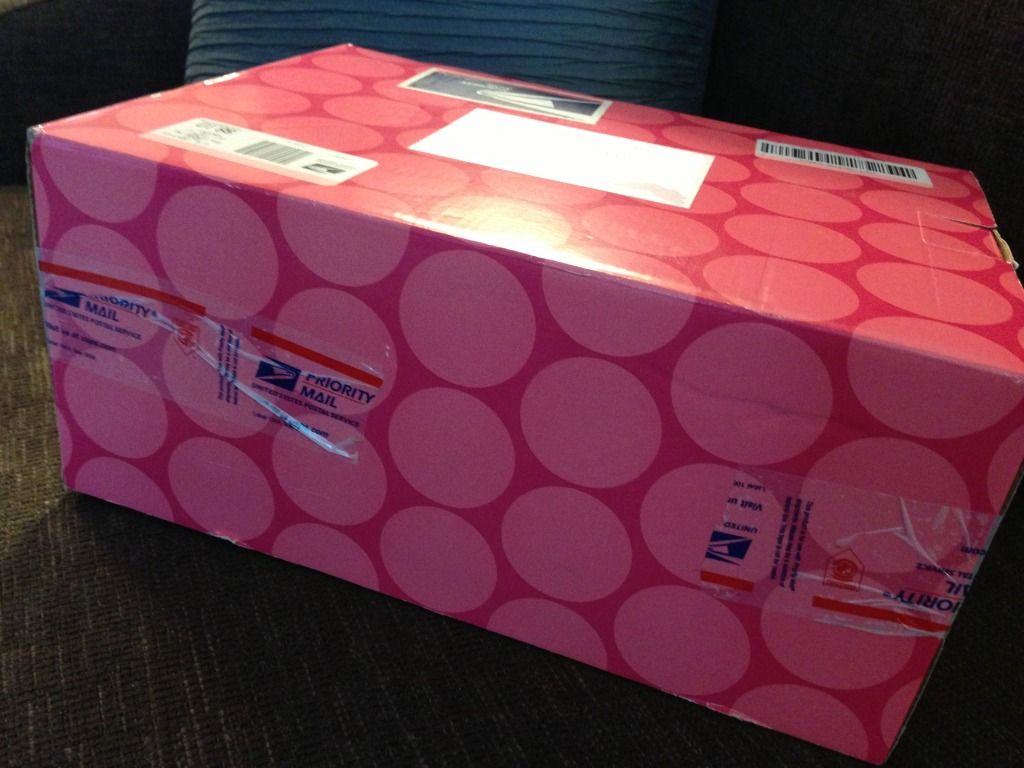 Is this box not the most perfect shipping box for me? Colleen must have checked out my blog. :)
I took the candy to work and my coworkers sure enjoyed the treats. I'm planning to make the Pumpkin Bars very soon; Hurricane Sandy kept me from making them because we lost power (and therefore lost eggs). Have any of you made those pumpkin bars? They look super yummy! And pumpkin coffee – amazingness in a mug!
One thing I have loved learning about Colleen through her blog is her amazing faith. She posts some inspirational and encouraging posts about her walk with God. Using the blogging world for such a positive topic is what the world needs!
I can't wait for my next blog swap. Have a great weekend.