My weekend is not quite over and that makes me very happy. I am still down in South Carolina visiting my sister, brother in law and adorable 2 month old nephew. I do have to fly home later today, but before that I'm going to soak up all the snuggles, kisses and smiles that I can.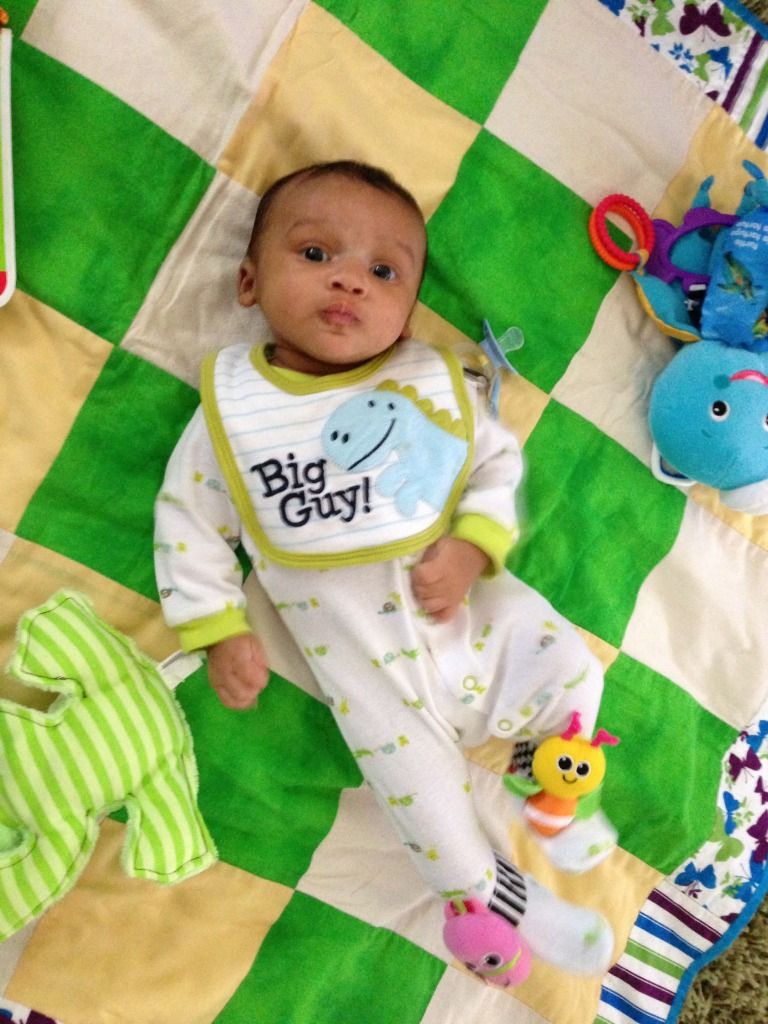 I've spent the weekend playing with the little bug, holding him, feeding him, changing him, kissing him, rocking him to sleep (best moment of the weekend) and letting my heart melt into a huge puddle on the floor. It has been so nice to get away from the stresses of my daily life and just spend three days concentrating on what REALLY matters in life...Family. The only thing that would make this weekend perfect would be to have Tolar and my parents here to experience it with me.
My sister and brother in law are SUPER parents, like total pros. They taught me so much about caring for baby, it was definitely a boot camp weekend for me. I won't bore you with many more words, I'll just let you ohh and ahh over the cute little bug that I get to call my nephew.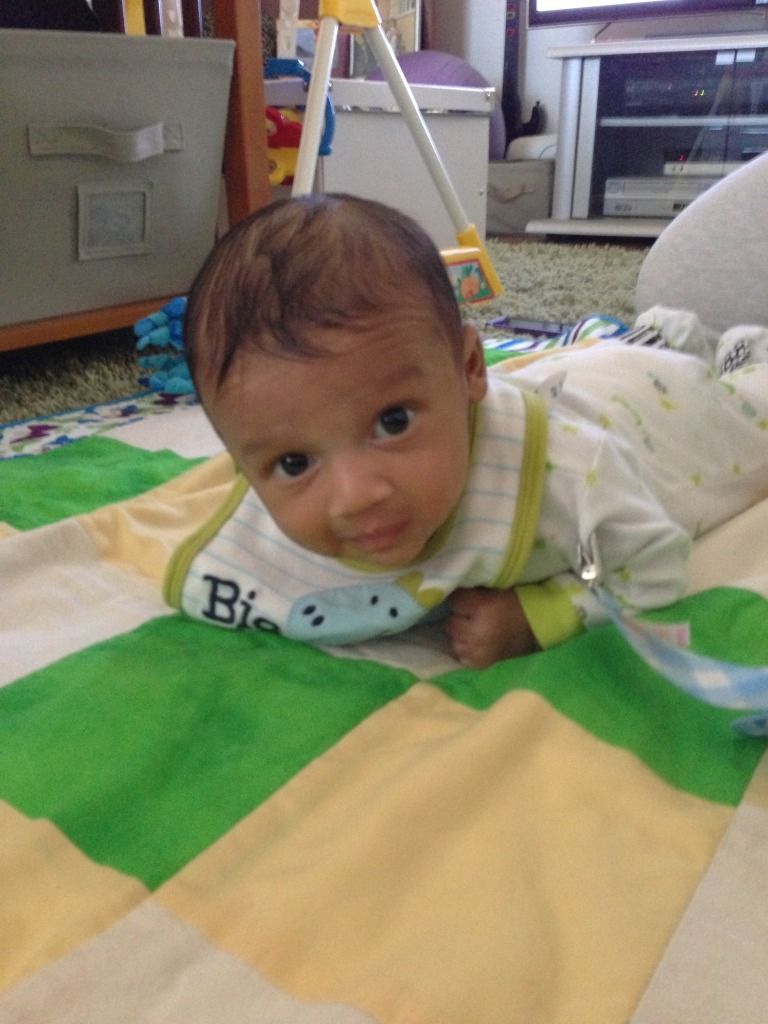 Super Smart Kid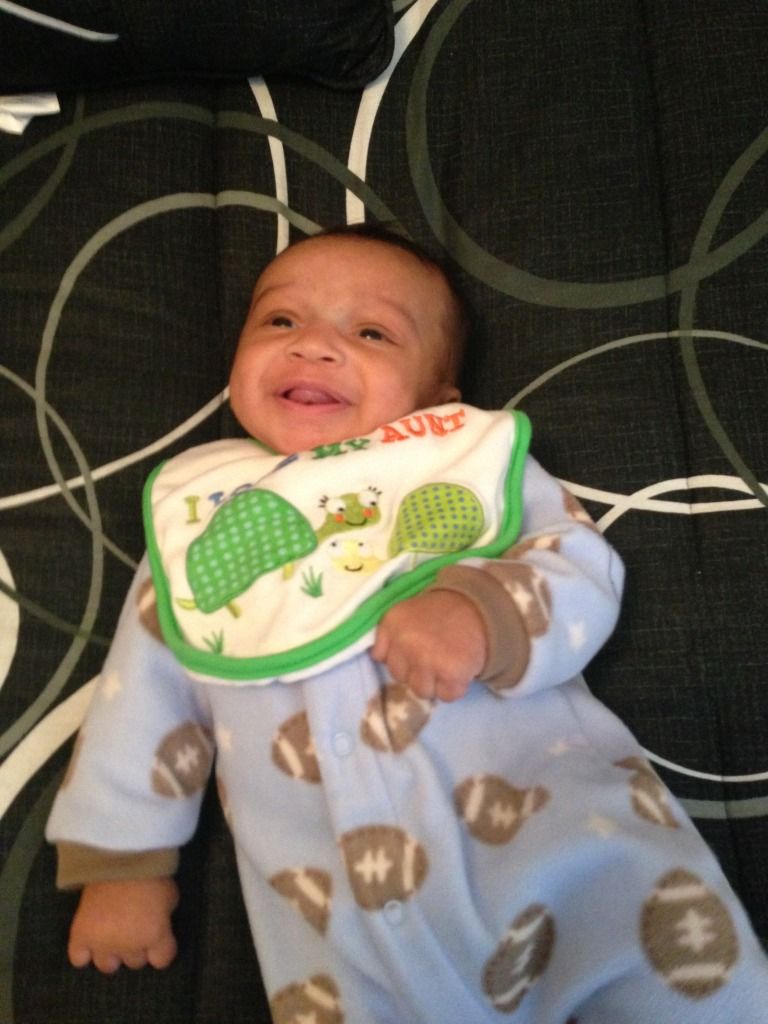 And since it's Monday and I have so much adorableness to share, I decided to link up with
Carly
and
Molly
for YOLO Monday.