Putting on eye makeup is my favorite part of my morning routine because I can see the most evidence of improvement change just by using a few simple products. And I often receive compliments on my makeup, so I pride myself on a job well done. But I have a secret for all of you fab ladies – you don't need super expensive products to achieve great results. In fact, my secret weapon (and most often requested beauty tip) is none other than a Cover Girl eye shadow! Yep, this bad boy is a tried and true product going on 12 years now!
I thought I would offer you an eye shadow tutorial since I frequently get asked how I put on my makeup. So here you go.
Disclaimer: You get to see me without my eyebrows penciled in (my friend Kate would not approve!) and you get up close and personal views of a chicken pox scar on my nose (if only I could go back and tell my third grade self not to scratch at those things!).
Let's start with the products. You can see, I use a mix of affordable products from a drug store, plus a few higher end cosmetics. I got that Eyeko eyeliner from
Birchbox
and I adore it!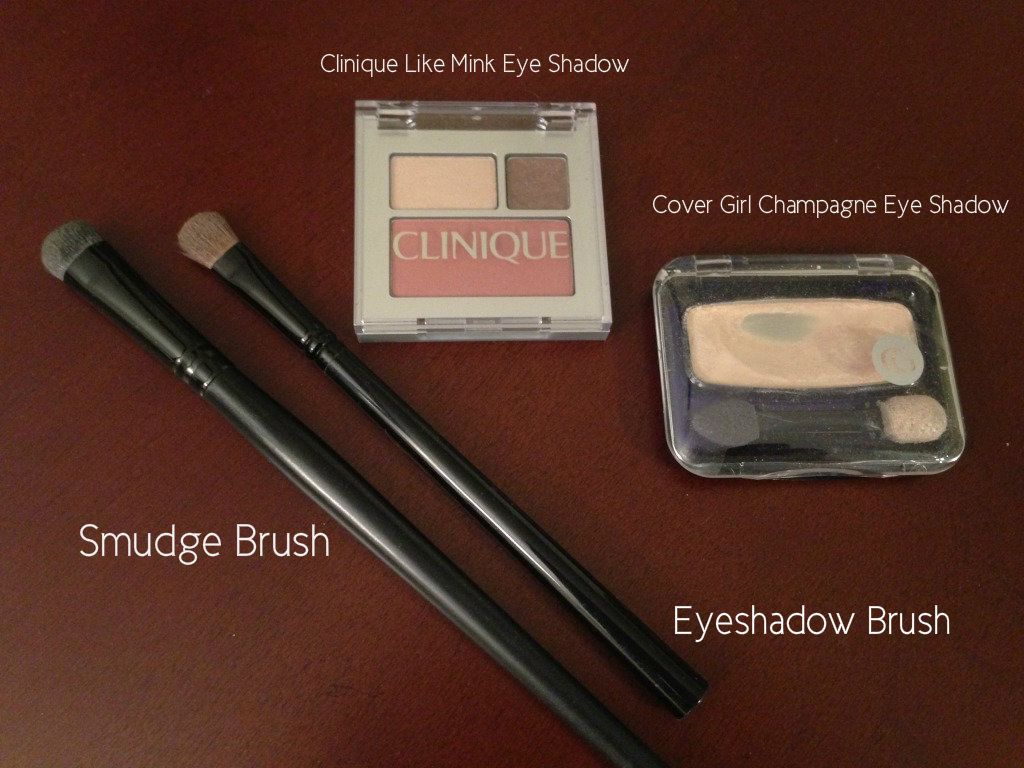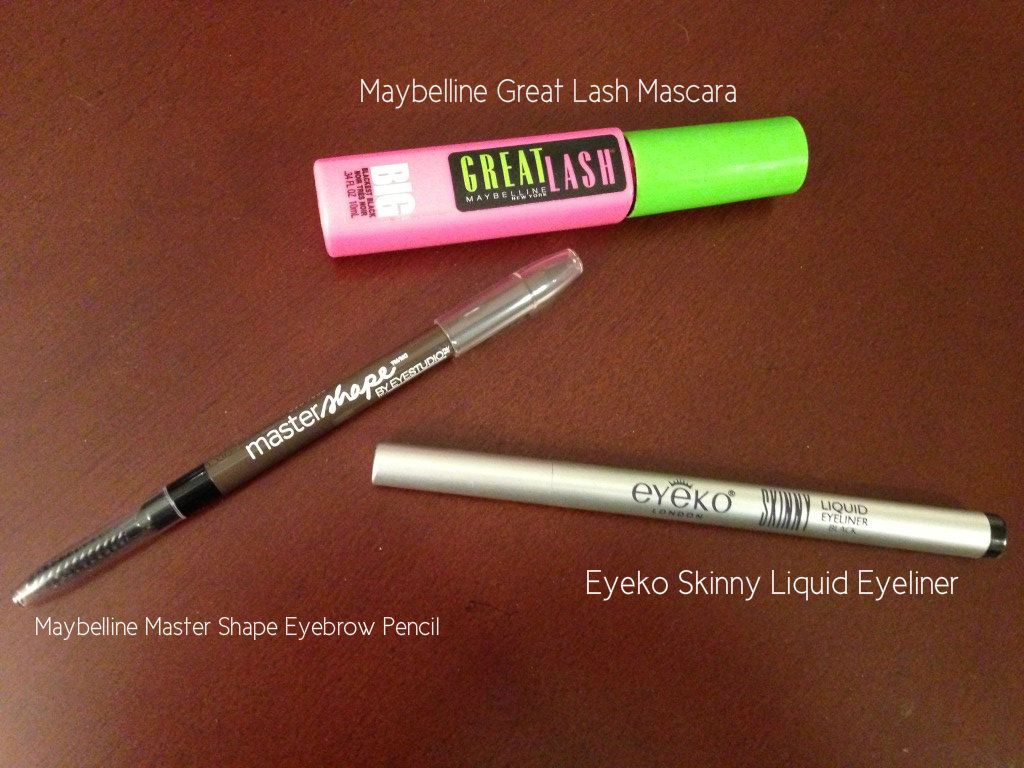 I start with my secret weapon, Cover Girl Eye Shadow in Champagne. I spread the color all over my eyelids, even up to the brow bone like this: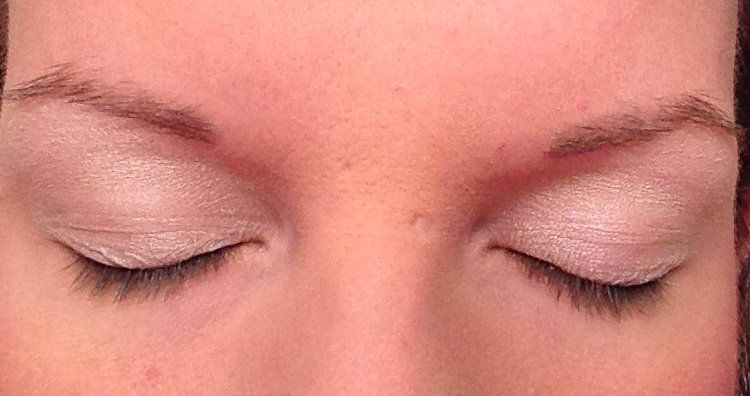 Then using an eye shadow brush, I apply Clinique's Like Mink Eye Shadow to the crease of my eye.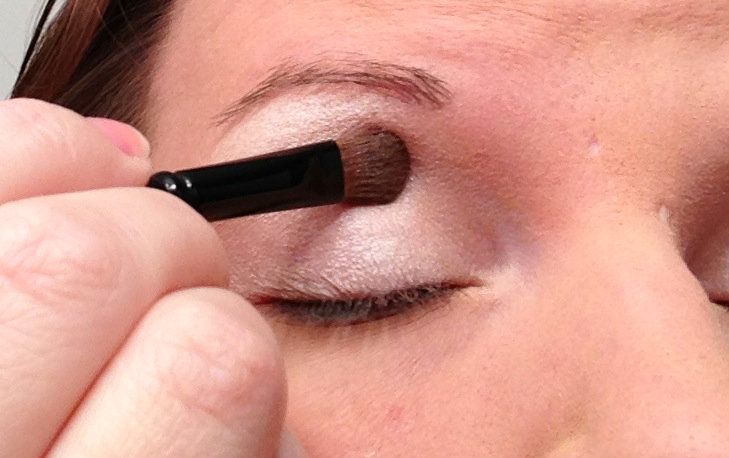 I trace the crease several times and actually make the line a little thicker than the natural crease in my eyelid, that way you can see the color. I also bring the line of shadow out to be even with my eyebrows.
Using a smudge brush, I blend the Like Mink color so you don't see harsh lines.
Then I carefully line my eyelids with eyeliner, right next to my eyelashes. Sorry I don't have a pic for this, but I pull the corner of my eyelid taught and start from the middle and work my way out in both directions. I love Eyeko because it is basically a marker and it goes on so easily.
Next up are my eyebrows. I shape them up using a brush (this Maybelline eyebrow pencil comes with a brush built in!) then fill in my brows with the pencil. I don't apply a lot, because I want my brows to look natural not painted on. I finish by brushing out my brows again.
And finally, I apply two coats of mascara. Simple enough huh?
Here is the finished product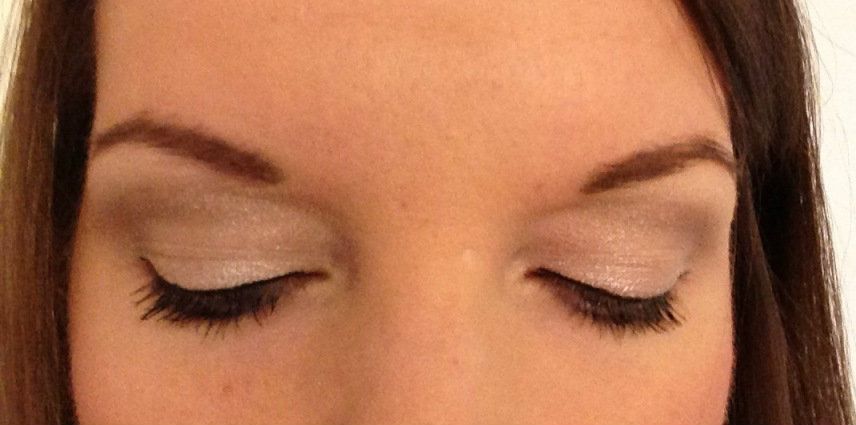 (mascara is amazing!)
And here is a different view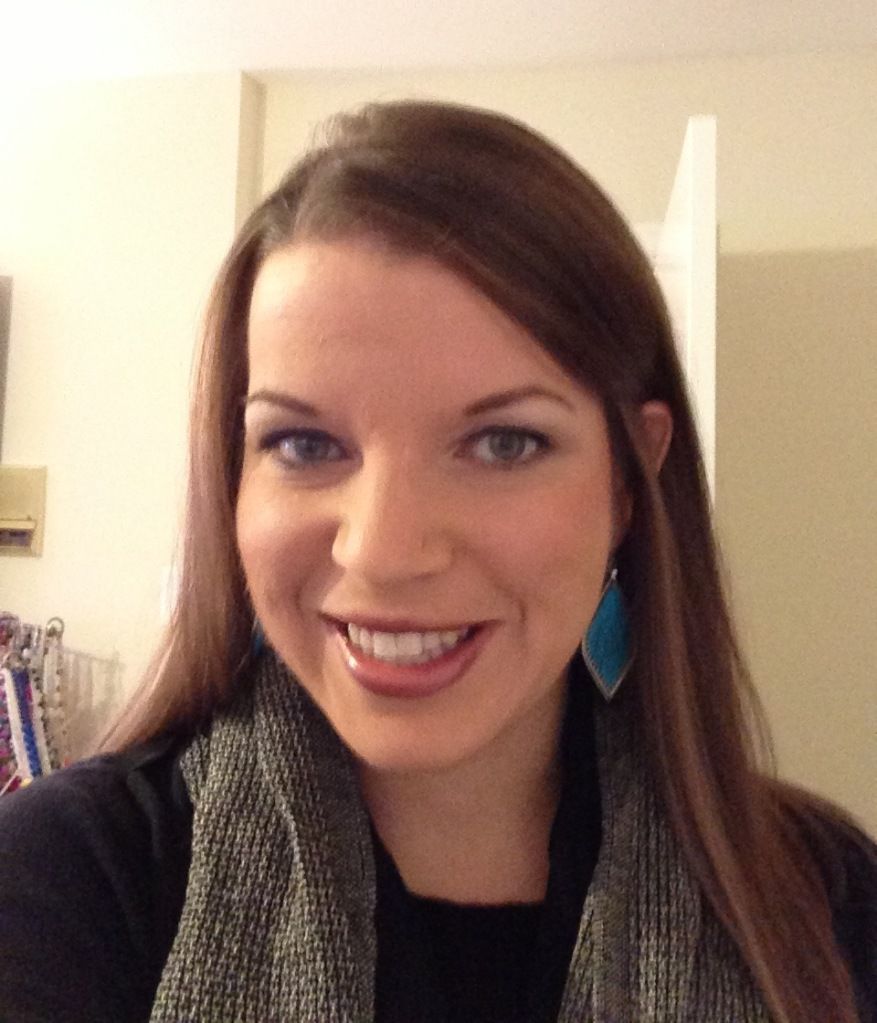 I hope this helps and perhaps it gives you an idea on how to change up your normal routine. I use the same techniques daily, but will often change up the eye shadow color I use in my crease. But I NEVER go without my Champagne eye shadow, that baby is a keeper.
Leave me a comment if you have any questions.