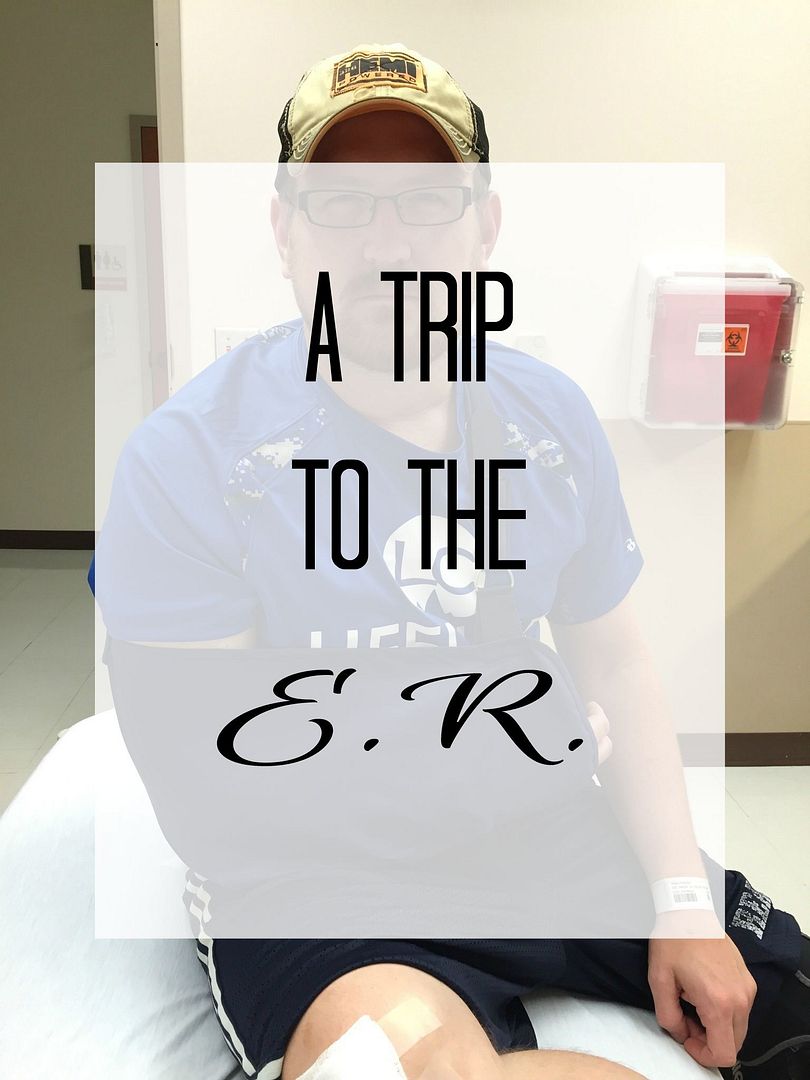 Last night was quite interesting, starting with Tolar taking a fall during his softball game and us ending up at the ER for his hurt shoulder. And because ER visits are always full of such fun, I thought I would play a little game with you called Good News/Bad News.
Good News:
We got to spend an evening together, just the two of us.
Bad News:
We spent said evening together...in the ER.
Good News:
K was at G Ma's house, so we didn't need to worry about finding care for her while we were stuck in the ER.
Bad News:
K was at G Ma's house, so we missed her. Like really missed her.
Good News:
They got us into a room very quickly, making us think that this ER experience would be nothing like our ER experience in Northern Virginia.
Bad News:
It was a vicious lie. Longest wait ever.
Good News:
I had my phone so I could keep Tolar's softball team and our family updated.
Bad News:
My phone battery wasn't charged (typical) and I had about 9% left when we received a prognosis.
Good News:
Tolar hurt his knee pretty badly and the nurse finally bandaged it up after we asked her to do so.
Bad News;
Apparently they only treat one injury when you go to the ER because she barely cleaned and bandaged him up because she didn't want him to bleed all over the place!!!!
Good News:
I got to catch the So You Think You Can Dance finale.
Bad News:
A nurse entered the room to ask some questions right as the winner was announced.
In all seriousness, we are home after a long night in the ER. Tolar got an X-ray and there was some separation on his right shoulder, likely AC separation (hopefully my medical friends understand that - we just nodded along). He has to wear his arm in a sling, was prescribed some narcotics to help with the pain and referred to an orthopedist (and yes Liann, he was referred to the doctor that you suggested). Tolar is resting now as I type. Can I ask you to pray for Tolar to have a miraculous healing? I'm heading out of town on Wednesday and hate having to leave him in pain!