Hello, my name is Lindsay and I'm an Accessory Hoarder.
It is like
Rocksbox
was invented just for me because I ABSOLUTELY love this subscription box and have really enjoyed trying out new pieces of jewelry. If you don't know what Rocksbox is, let me explain:
Rocksbox
is a jewelry subscription service that lends you three pieces of jewelry at a time from top designers (like Kendra Scott and House of Harlow) that you wear and borrow as long as you like (hello dressy events coming up!). If you fall completely in love with the jewelry, you can purchase the pieces you want at a discounted price and send back whatever you don't want. And the really cool part is that you can exchange your box as many times in a month as you want! For only $19 a month (no matter how many times you exchange), you can try out tons of cool jewelry and decide if its "you" before committing to a purchase. Rocksbox will also give you a $10 credit each month that you can apply toward the purchase of jewelry if you end up wanting to own the piece.
If this sounds like something you want to check out, your first month can be FREE! Just enter code
lindsaytolarxoxo
This month, I received another great box. I got a pretty killer, crystal statement necklace from Perry Street; some cute, delicate rings from Wanderlust + Co; and an edgy bracelet from Jenny Bird. The one thing I absolutely love about Rocksbox is that I am finding out I have different tastes than I originally thought. I'm a HUGE statement jewelry fan and have never really been a fan of delicate jewelry. Although in my first two boxes from Rocksbox, I have decided to keep the delicate pieces of jewelry that I was sent. Rocksbox has given me options!
In this month's box, I really enjoyed the statement necklace and even wore it with a few dresses. Because of the silver and crystal, the necklace can be paired with virtually everything. I did send the necklace back though, because I already own something similar. I was intrigued to find the edgy Jenny Bird bracelet. I knew before I wore it that it wasn't my style, but it was still fun to mix it up and try something new. Now the rings from Wanderlust + Co...I LOVE THEM. One ring is a regular size and the other is a midi ring. I've seen midi rings around, but never thought I would like them until I got the chance to try. I love the look (although I am scared the midi ring is going to fall off). I have worn the rings almost every day because they are just so pretty and go with everything.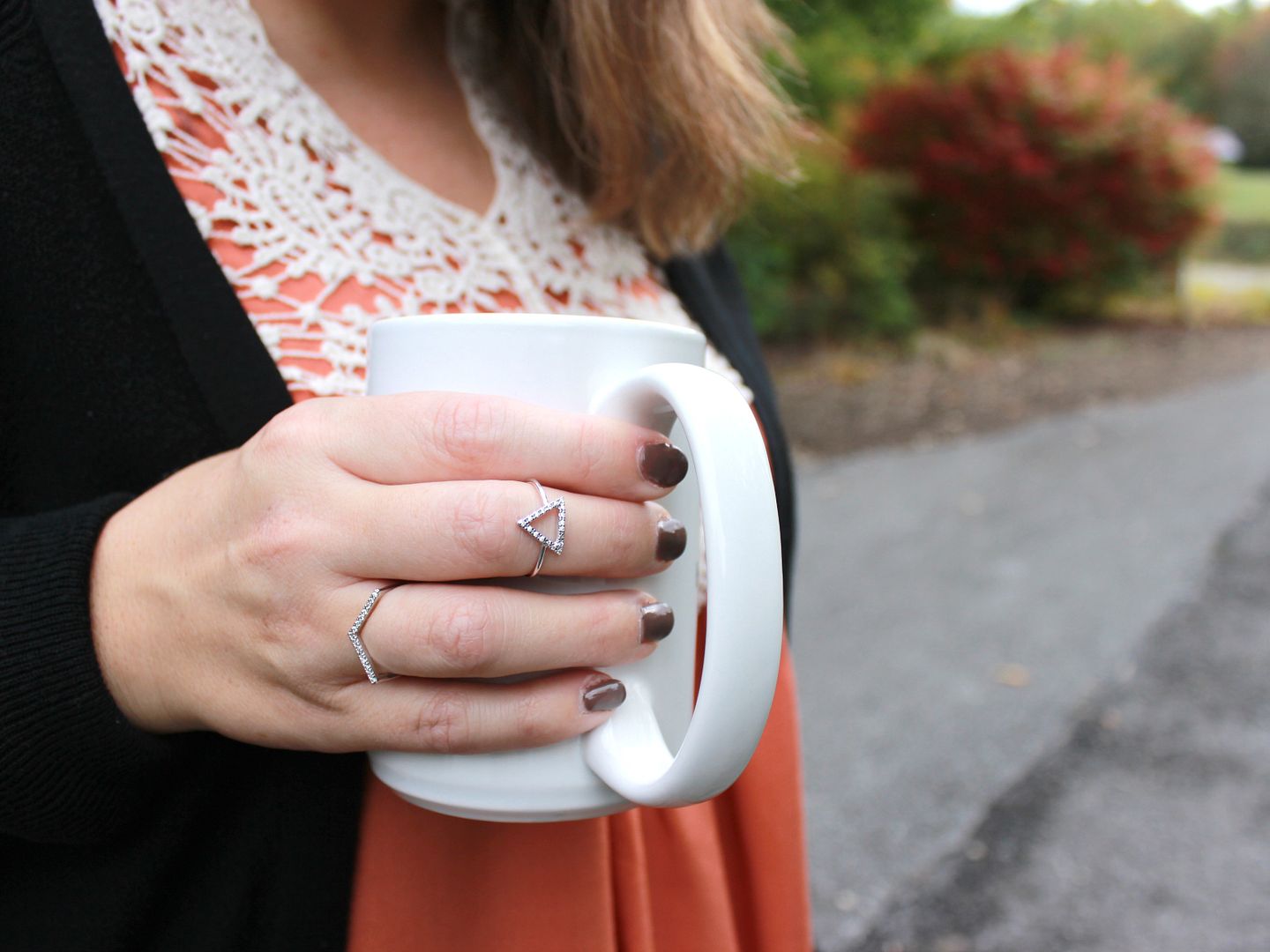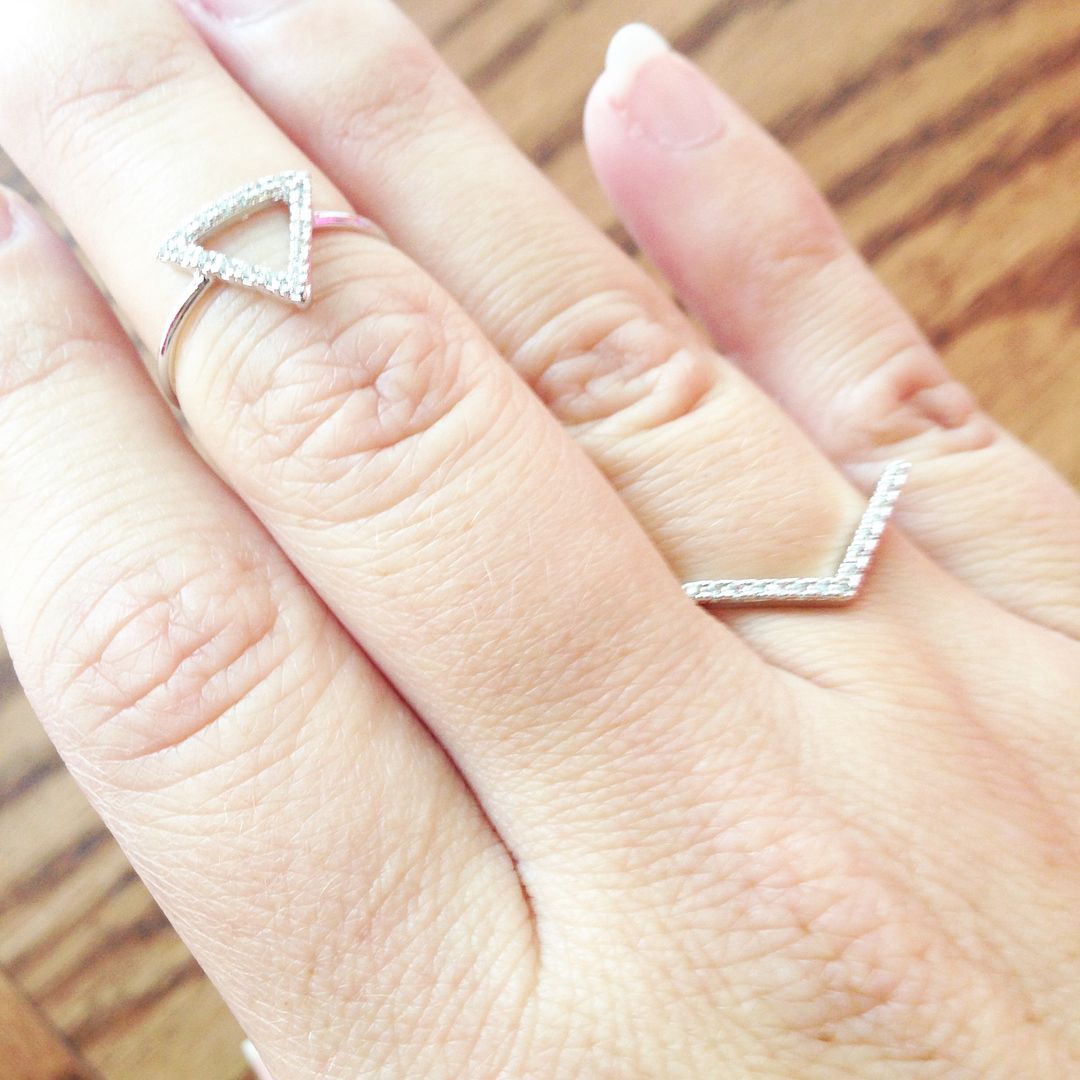 Two features that I absolutely adore about Rocksbox:
1.) They make it INCREDIBLY easy to ship your box back. You just use the same envelope that was sent to you and adhere the return postage sticker and pop it in your mailbox. So easy (shipping back to them is free!).
2.) You can leave feedback for your stylist. If you receive something in your box that you love or hate, tell your stylist and they will take everything into consideration when selecting a future box. I love how versatile this subscription service is!
Remember, if you want to get your first month free, use code
lindsaytolarxoxo
at checkout!
To see what I got in my very first Rocksbox, click
here
.