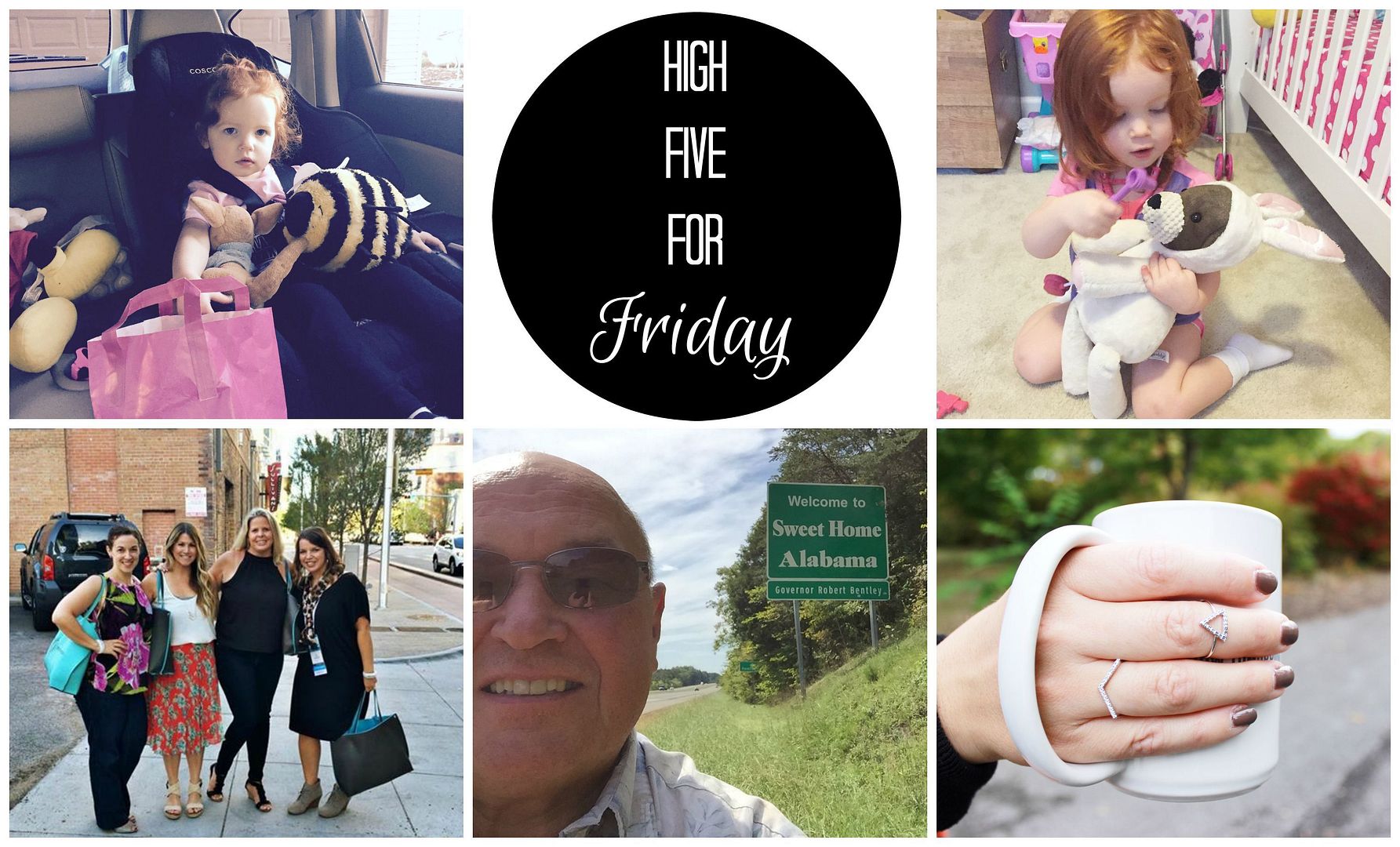 1.) While I was out of town in Austin, K was visiting her G Ma in Illinois. She was gone for an entire week - it was so long! I received this photo on Monday morning; my baby heading home!!!!!
2.) I'm so thankful for the blessings, friendships and opportunities that God has placed in my life.
3.) My Dad retired at the beginning of September (congrats Dad!), so he and my mom decided to take a long trip to celebrate. I got this selfie from my Dad yesterday; he makes me laugh all the time!
4.) I am in love with these rings I received in my most recent Rocksbox. How do you feel about midi rings? I wasn't sure I would like them, but fell in love with this set (use code
lindsaytolarxoxo
for one free month of Rocksbox).
5.) Dr. K heard that her Pops and her cousin were sick this week, so she started practicing her doctor skills on all of her friends.
I'm linking up this post with
Bright on a Budget
,
September Farm
and
Meet @ the Barre
.