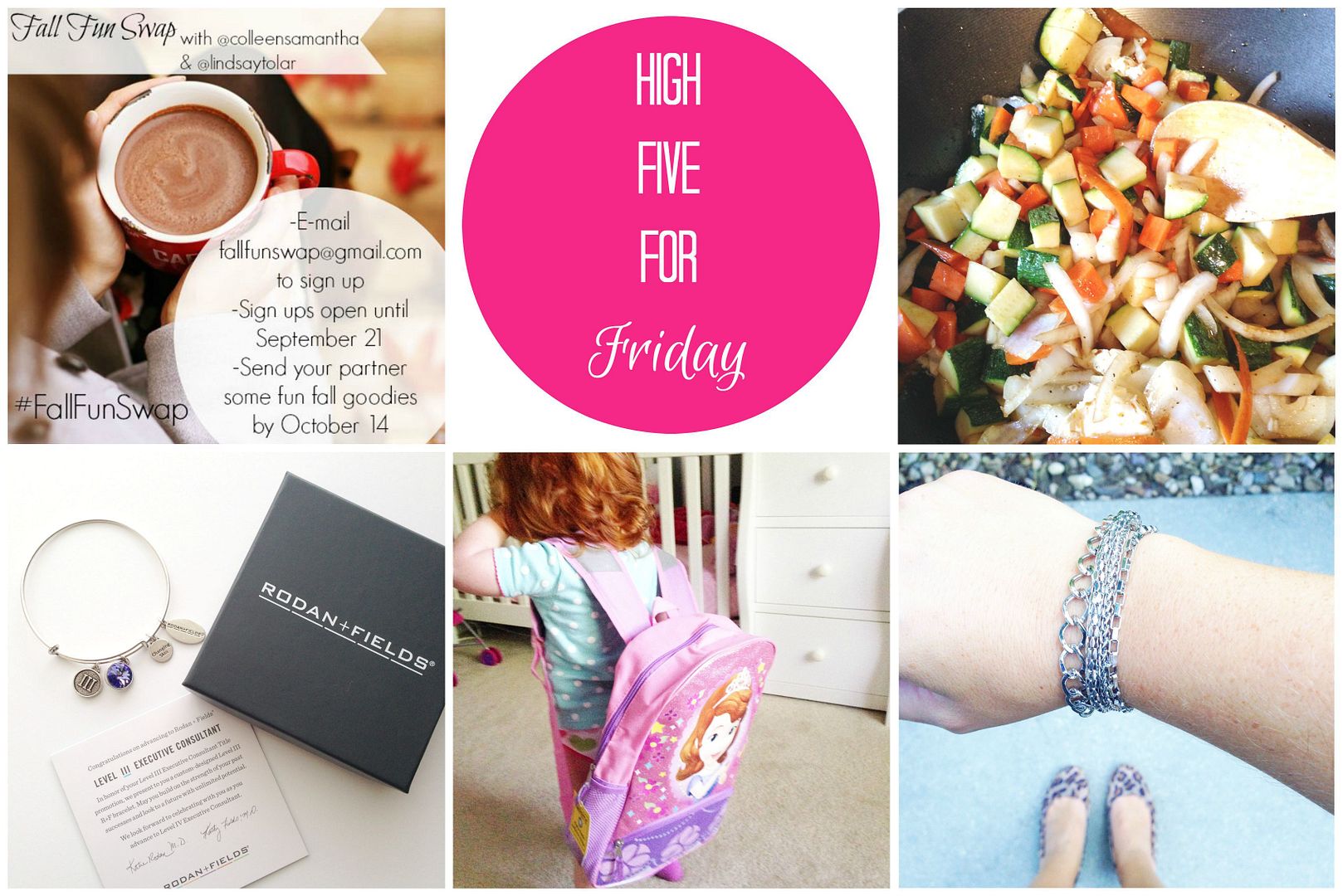 1.) In case you missed it, I'm hosting a
Fall Fun Swap
where you send a fun fall themed package in the mail to another participant. Check out
this post
for full details. Basically if you like fall and you like mail, then this is for you!.
2.) I received an awesome bracelet from Rodan + Fields for promoting another level with my business. I cannot believe that this company offers so many rewards and incentives in addition to the awesome paycheck and great skin I get each month. #dreamjob
3.) While shopping earlier this week I couldn't pass up this adorable Sophia backpack - it was on clearance, of course I had to buy it! K LOVES it and has worn it all over the house. It is as big as she is. (Side note: I really love to watch Sophia and will often try to convince K to watch it.)
4.) Earlier this week I told you about my love for
Rocksbox
, well I love them even more now! I had a small little problem that I e-mailed them about and they handled it immediately. I was impressed by their response time, their kind words and they even gave me $10 in my account! Oh yeah, I'm their #1 fan! (To get one month free from Rocksbox enter code
lindsaytolarxoxo
at checkout!)
5.) Last weekend I went grocery shopping on Sunday instead of my normal Monday trip because I had a lot going on this week. When I got home, not only was Tolar cooking dinner, but he was making a yummy and nutritious dinner too.
How was your week? I hope it was fab!
I'm linking up this post with
Bright on a Budget
,
Going the Distance
,
September Farm
and
Meet @ the Barre
.