I received a complimentary watch from JORD for review purposes. All opinions are, as always, strictly my own.
It's been awhile since I've done a What I Wore post and honestly, I've been feeling uninspired by my wardrobe. Probably because I have so many other things on my plate that I just haven't allowed myself the time to go shopping to find pieces I absolutely cannot live without (SHOCKING, I know!). But today I am back because I just had to share this absolutely, incredibly gorgeous watch from
JORD
.
The JORD wood watches are simply breathtaking and some of the coolest and neatest watches I've ever seen. The watches are all unique and each one is slightly different due to the wood grains, so you can rest assured knowing that you are getting a one of a kind piece. There are lots of different styles available and I loved almost every single one, it was really hard for me to select which one I wanted. The styles are sleek and simple, yet modern, and can match anyone's taste. I particularly love the date feature on the style I have (
Ely Series: Natural Green and Maple
), so I never have to wonder where in the month we are.
The team over at JORD has quite the eye for detail, even the box that the watch is delivered in is beautiful. I knew I was getting a quality product because of all the additional extras that went into the packing and presentation. Another great quality about the watch is that the wood is completely finished and smooth. You don't have to worry about any rough edges that might snag your clothing. Every single detail was thought of when they designed this watch.
I've always loved watches and used to wear them all the time, but then I got a watch for a gift that was too big and I just never got around to getting it sized so I could wear it (sorry Tolar!). But the absolute coolest thing about the wood watches from
JORD
are that they have a sizing chart available to help you customize the watch to fit your wrist. All you have to do is print out their sizing ruler, measure your wrist and select your size. When my watch arrived, I could immediately put it on and wear it because it fit perfectly thanks to their sizing capabilities.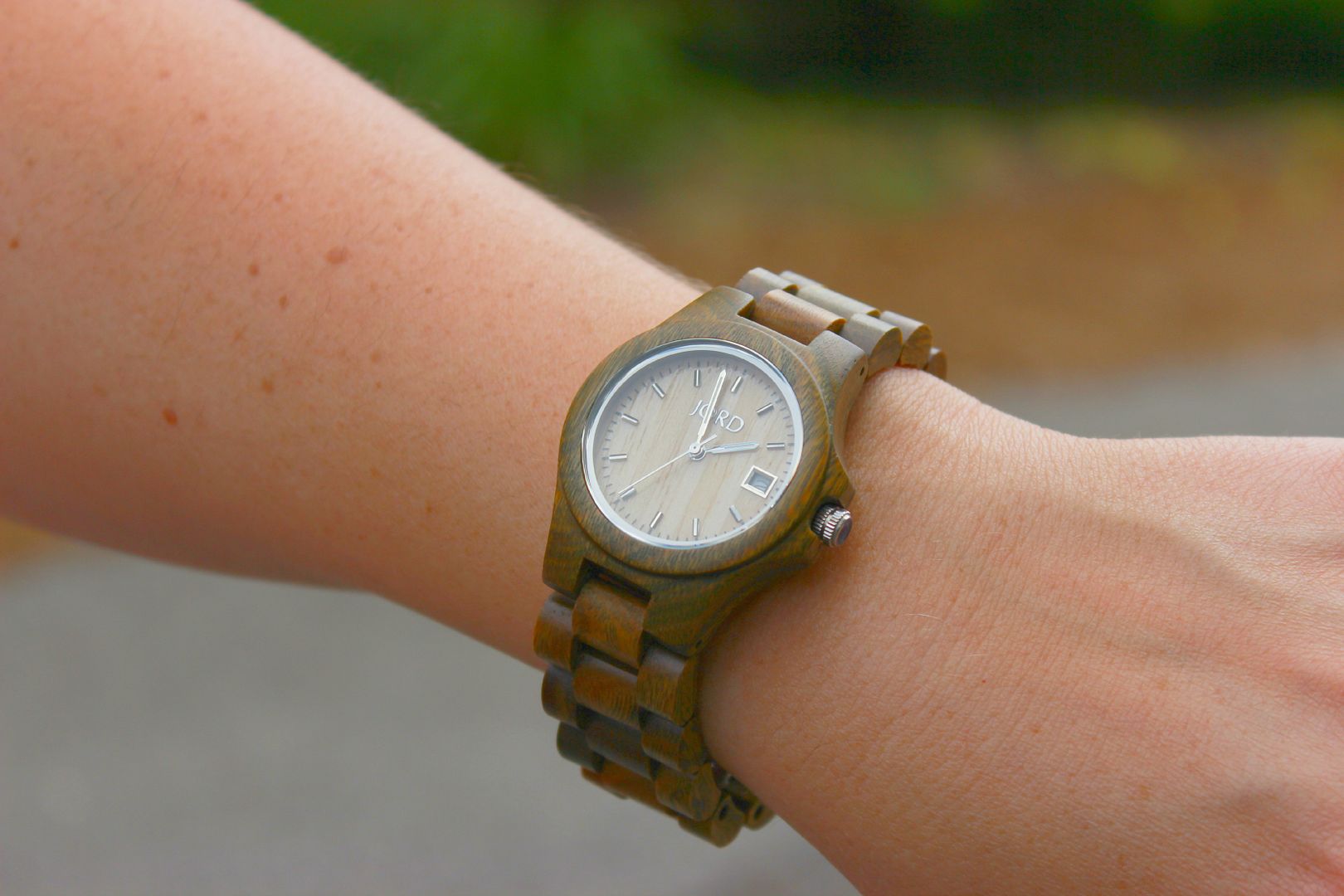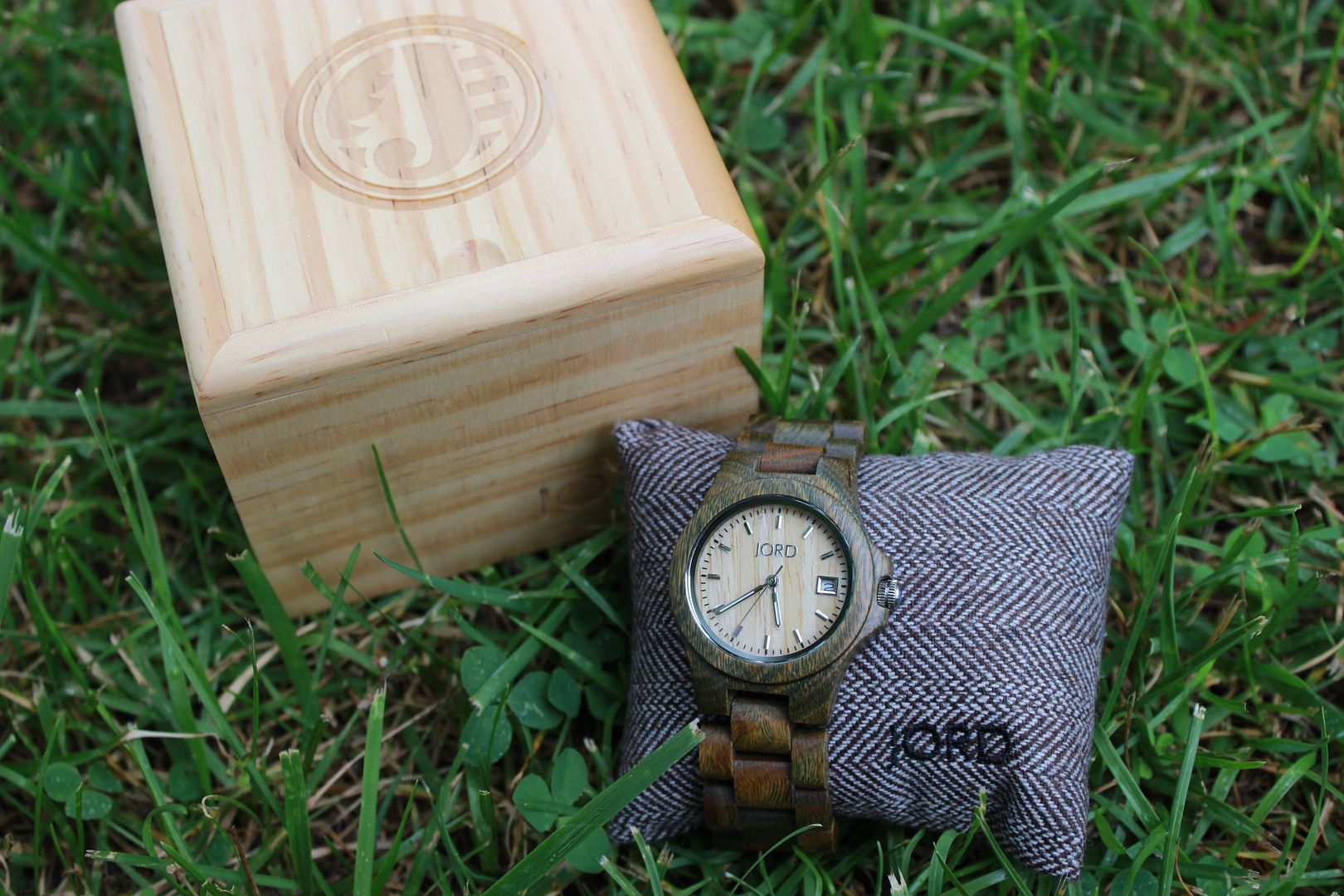 If you have been in the market for a watch for yourself or for a really nice gift, check out the awesome selection of watches that JORD has available,
click this link
or check out everything below. You will not be disappointed with this purchase.
Womens Wooden Watches
I'm linking up this post with
The Pleated Poppy
,
Because Shanna Said So
and
Style Elixir
.