Over the weekend we threw Baby K her 2nd birthday party with our family and new friends here in Dublin. Because our girl absolutely loves Mickey, we did a Mickey Mouse Clubhouse theme. I hope she never tires of Mickey; he is always welcome in our house!I loved that all of the children in attendance were 4 years old and under, so all of the parents were very much clued in to all of the lingo and cuteness from Mickey Mouse Clubhouse!
The day started out sunny and gorgeous, but about 30 minutes before party time Tropical Depression Bill invited himself to the party and a huge downpour started. We had planned to have games for both the kids and the adults outside, but due to our uninvited guest, I had to come up with a back up plan. We decided to forgo the adult games and just set up a water/sand table (thanks for the sweet present Grandy and Roo!) and some cloud dough in the garage. The water table was a huge hit! However, I gave my almost 2 year old more credit than she deserved because she was soaked and had to make a costume change mid-party. Although I will just pretend that she is following in her mother's footsteps and knew that a wardrobe change is perfectly fitting for the birthday girl (thanks to Marcy for outfit #1)!
It was such a delight hearing K and her friends run around the house, giggling and squealing as they played together. Our little house was packed full of people we love and I don't think I would have it any other way. Maybe, in a way, I'm thankful to Tropical Depression Bill for keeping us all inside where everyone could really love on Baby K and shower her with affection. The Lord is good and He has blessed us with some amazing friends (and oh so cute friends for K) and family.
We served [mostly] child friendly food and I had some fun coming up names for everything. We served:
Mickey's Main Course (smoked chicken and pork)
Hot Diggity Dogs (pigs in a blanket)
Professor's Pouches (for the kids, but my friend Rachel really enjoyed them as well!)
Pluto's Potato Chips
Goofy's Silly Spinach Dip
Chip's Dip and Dale's Veggies
Clubhouse Cubes (cubes of cheese)
Daisy's Dessert (cookies)
Minnie's Bowl of Fruit
The decorations were made by me (super easy tutorial coming soon!) and I also made the cloud dough. I'm telling you, planning a 2nd birthday party was pretty easy - I was able to make just about everything! And bonus, because her first birthday was lady bug themed, I was able to use a lot of the black and red decor for this party too!
For the cloud dough, I mixed 8 cups flour and 1 cup baby oil in a large bowl and whisked everything together until fully blended. When the mixture started to look like sand, I knew I was done. I made 4 batches so we would have enough and poured everything into a baby pool. The 4 batches took me maybe 10 minutes total to make! I can guarantee you that we will be making more for future play time! At the party we invited all of the kids to get a "Mouseketool" and head outside to play. I found some measuring cups and sand toys at the Dollar Tree that worked out so well.
The party was a huge success. Baby K had a great time, we got to spend time with our awesome loved ones and at the end of it all everyone was laughing and smiling. Thank you to everyone for celebrating our special little girl!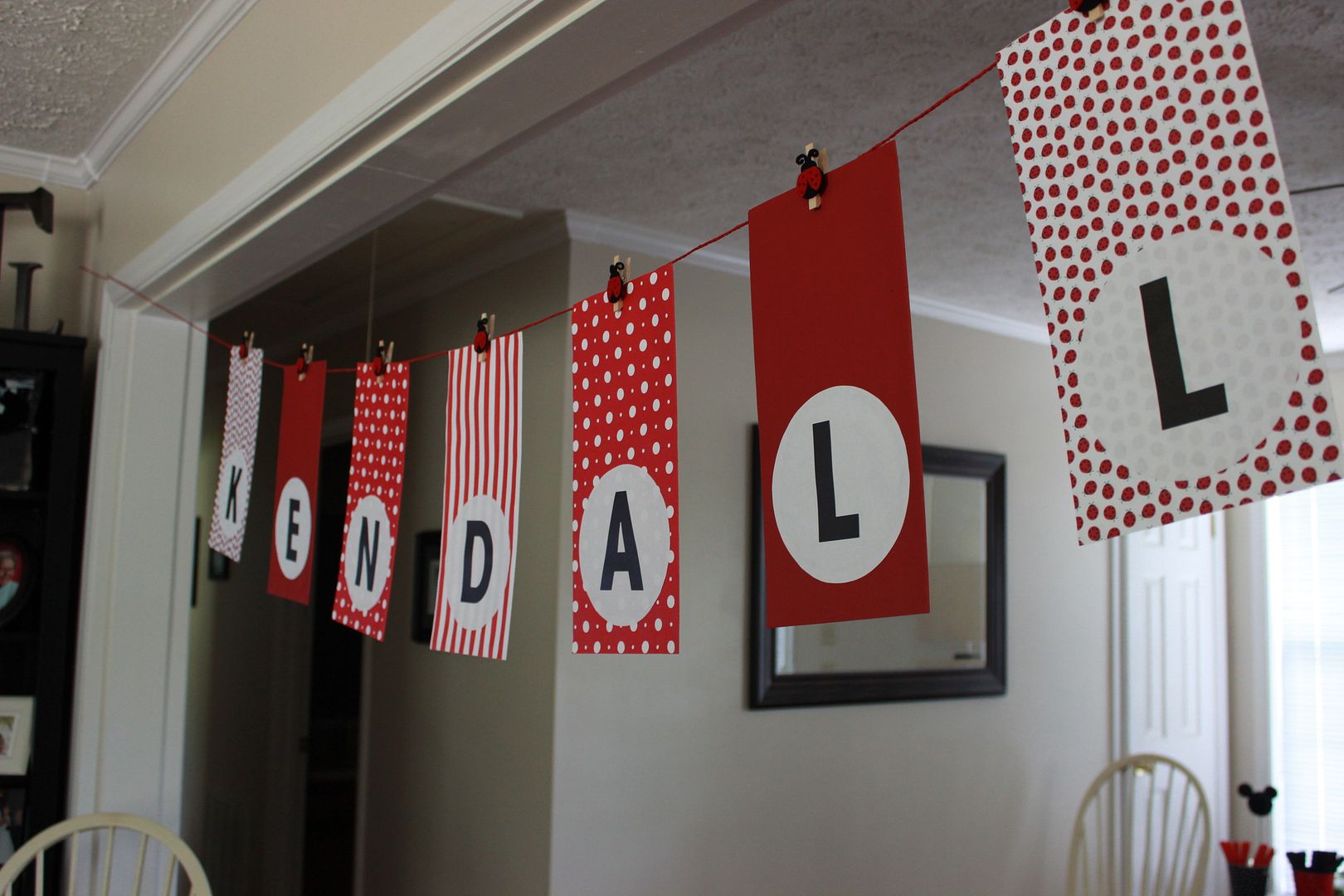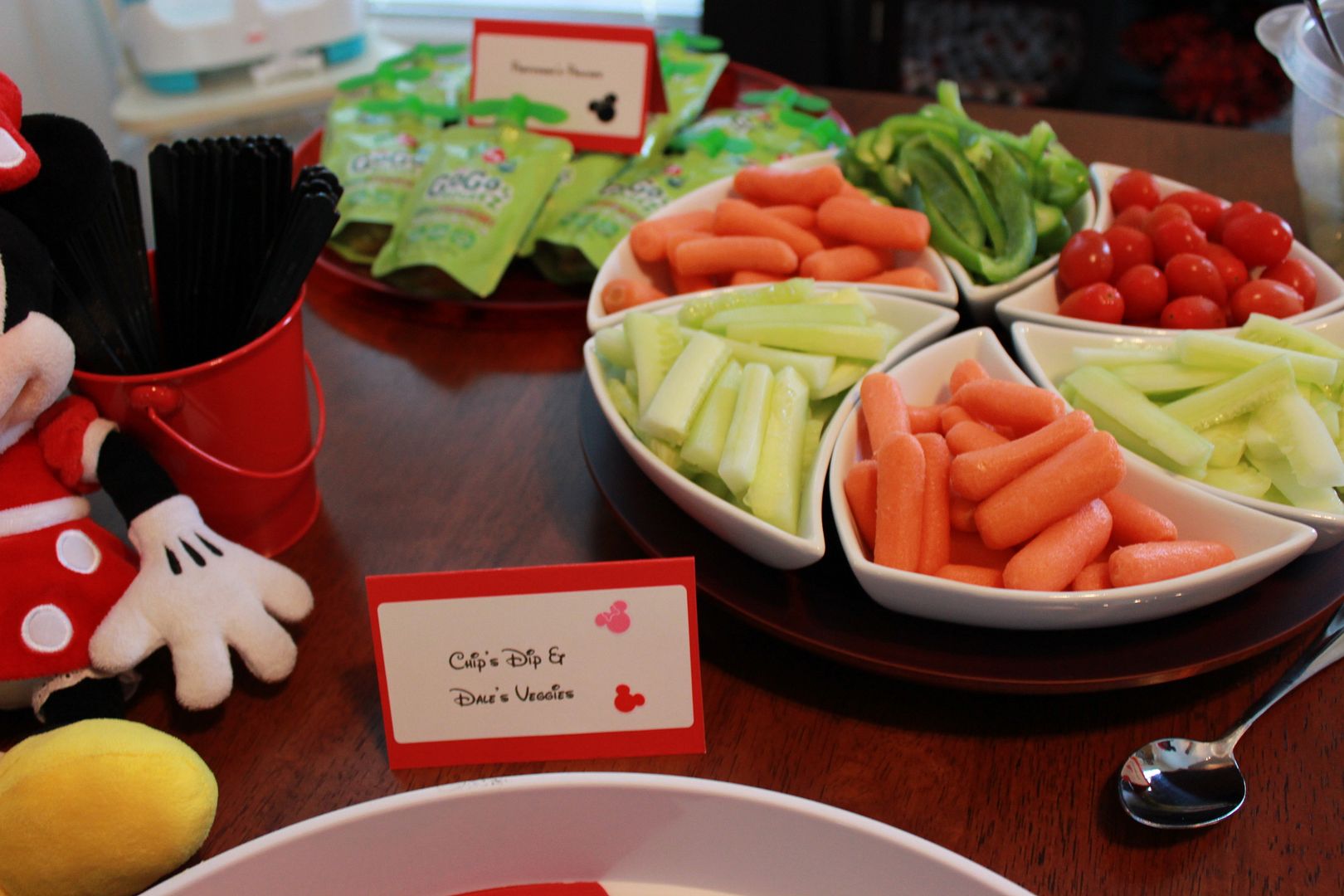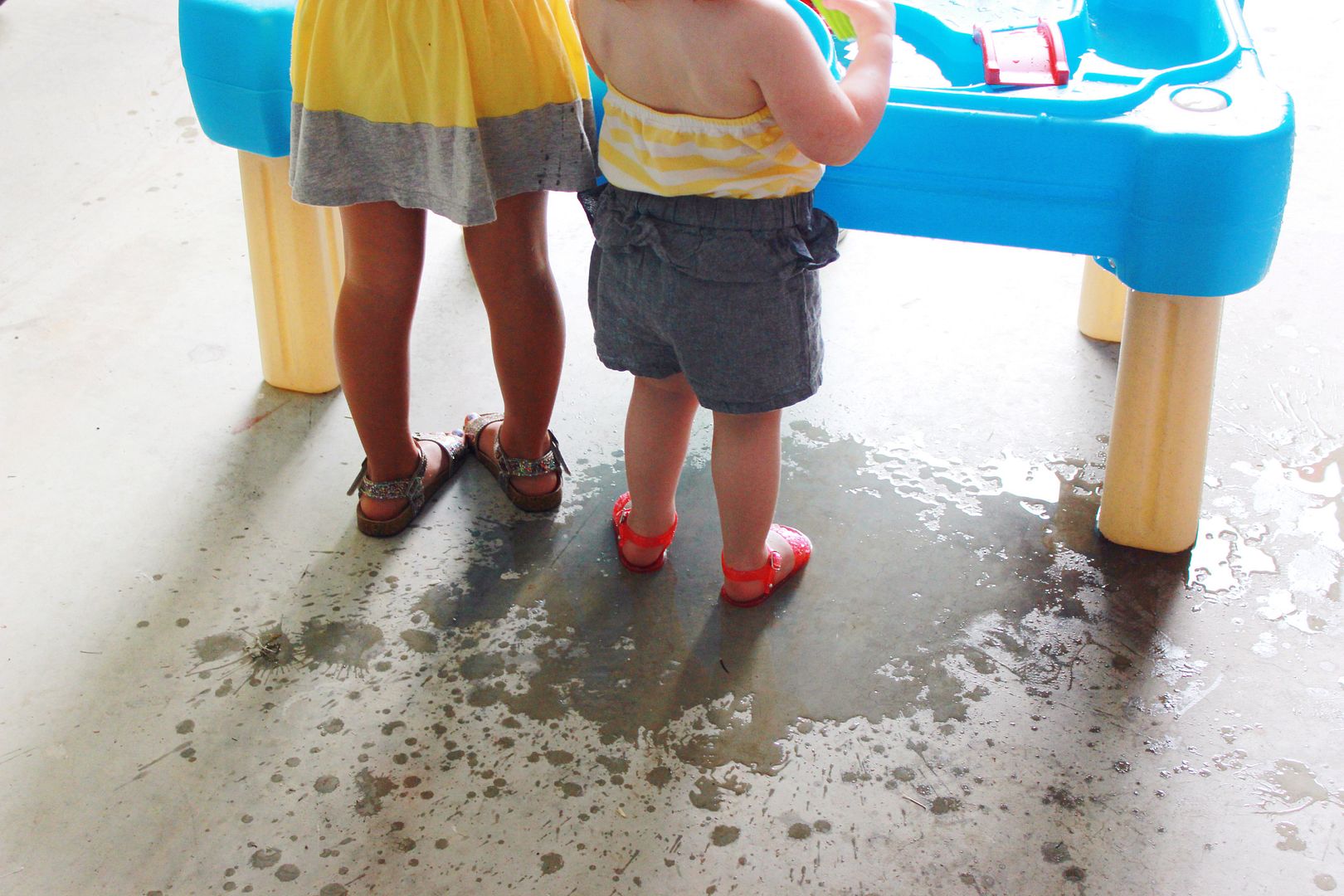 A HUGE thank you to everyone for the incredible toys and awesome gifts that you gave to Baby K. It has been nonstop fun at our house as she goes from toy to toy...all the while saying "Oh boy!"