The top moments from my week...and...go!
1.) The highlight was introducing Baby K to live theatre. We took her to see FANCY NANCY at Roanoke Children's Theatre and had a blast. The show is adorable, the musical numbers kept her interested and they even have a dress up trunk. I hope this is the first of MANY plays that my daughter and I attend.
2.) I finally ordered some shirts from
Riley Clay Designs
and I am in love with them. I've been eyeing these "Jesus Saves, Bro" t-shirts for so long and I am so glad I bought them. The fit is perfect, they are super soft and the shirt has quite the perfect message. I cannot wait for all three of us to wear these shirts together as a family (Tolar will be
thrilled
...I'm sure).
3.) It doesn't take much to entertain Baby K, a flashlight and a wall will do! Seriously, the girl is entertained by the simplest things: bubbles, a box, a styrofoam cup, old party balloons. There's the birthday wish list!
4.) An empty track at Randolph Park with nothing but me, a stroller and a cute little red head tucked inside! Baby K and I have been hitting up the park to walk quite a lot lately and we both are really enjoying it.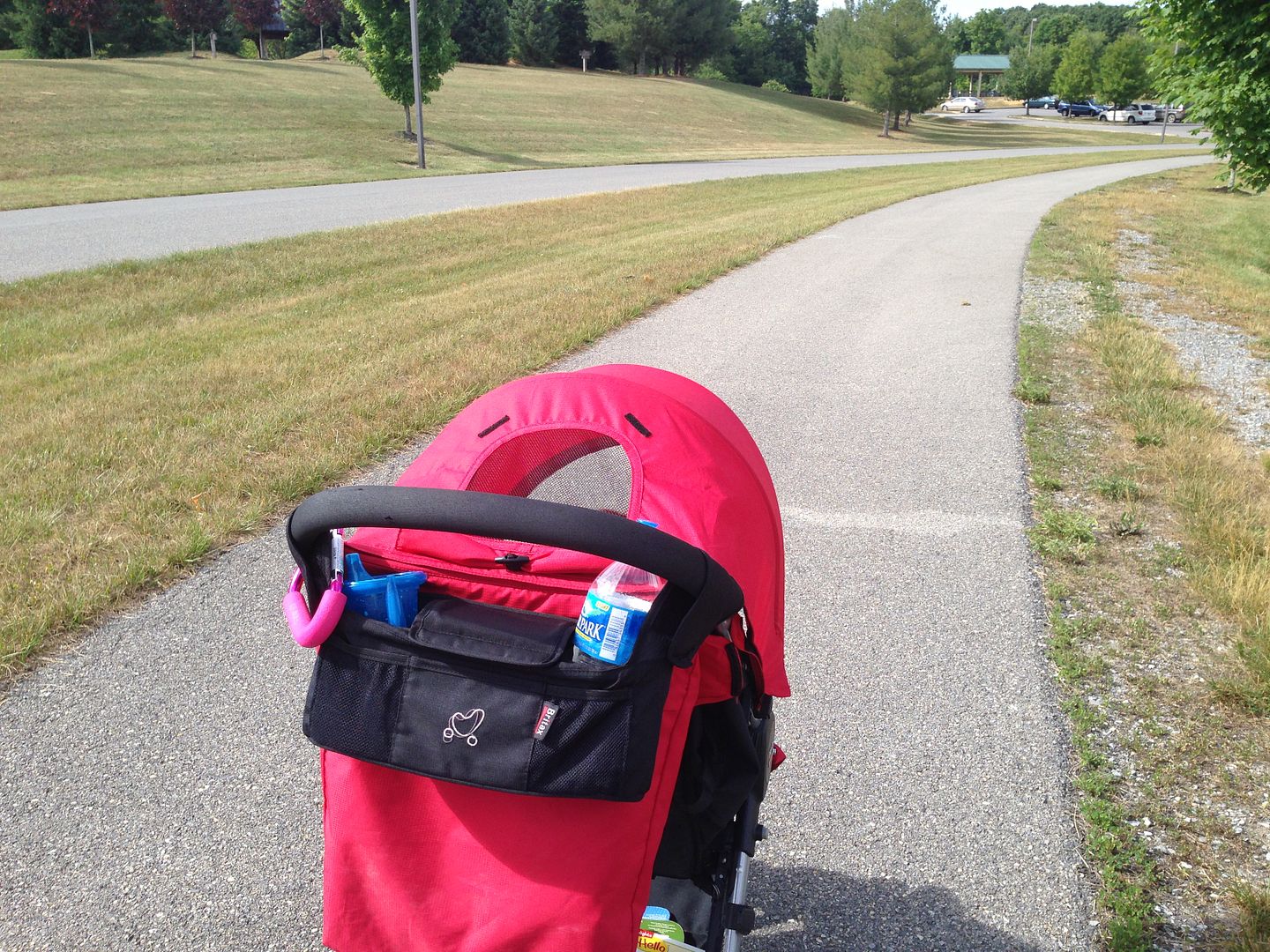 5.) We had a church picnic over the weekend and I snapped this adorable moment between K and Tolar. Love these two so much!