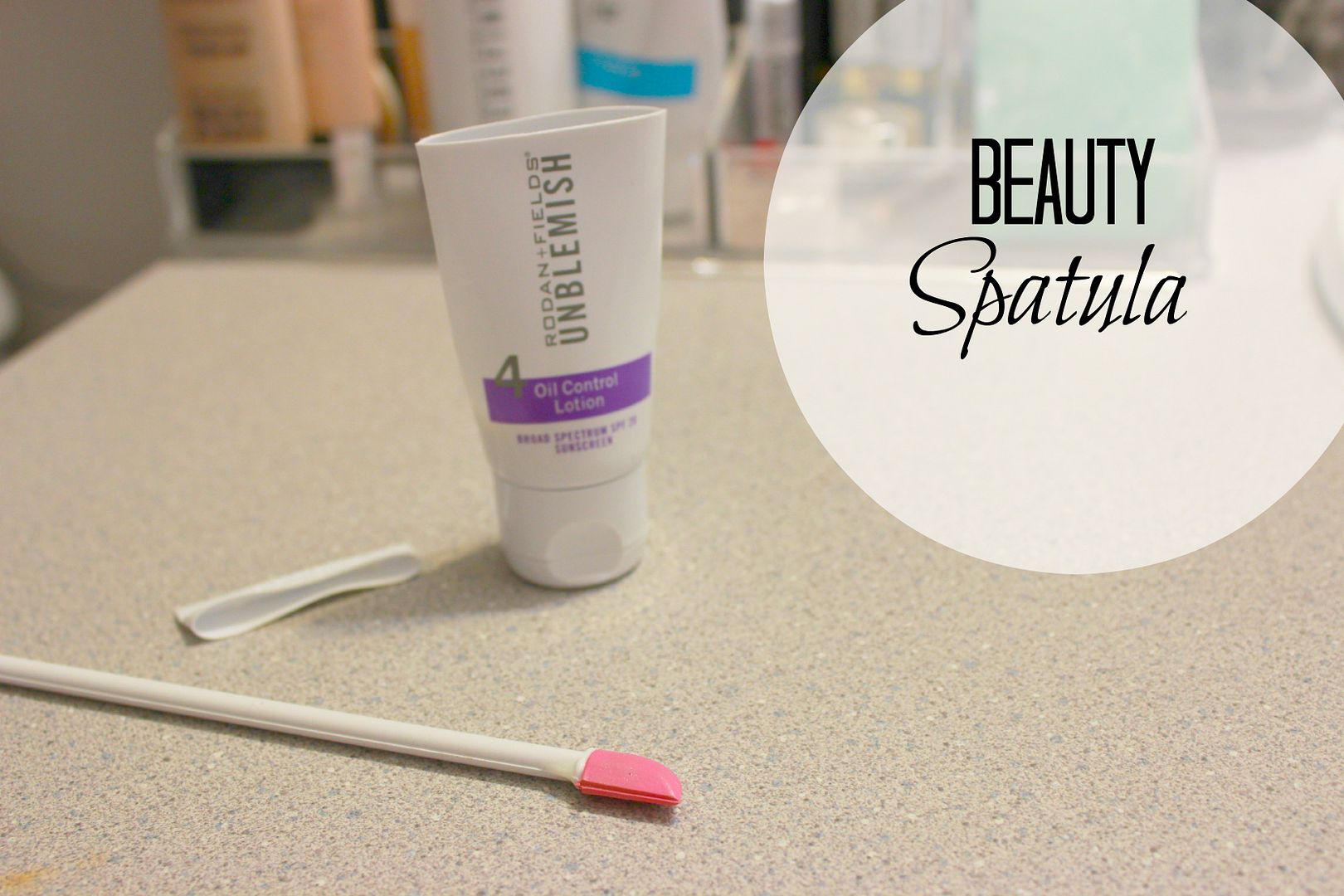 How many times have you come to the end of a lotion bottle or moisturizer and just tossed it in the trash because you couldn't get anything else out of it? Or how many times have you seen that there is still some foundation left in your bottle, but you just can't get to it all? This has happened to me probably more times than I could ever count in life and I used to think nothing of it. Until I received a beauty spatula in one of my Beauty Box 5 monthly boxes.
To be honest, the spatula sat in my bathroom drawer for a little while before I did anything with it. Then one day, when I was at the end of my moisturizer and couldn't squeeze anything else out of it, I decided to try out my spatula. Look what I found when I cut open my moisturizer: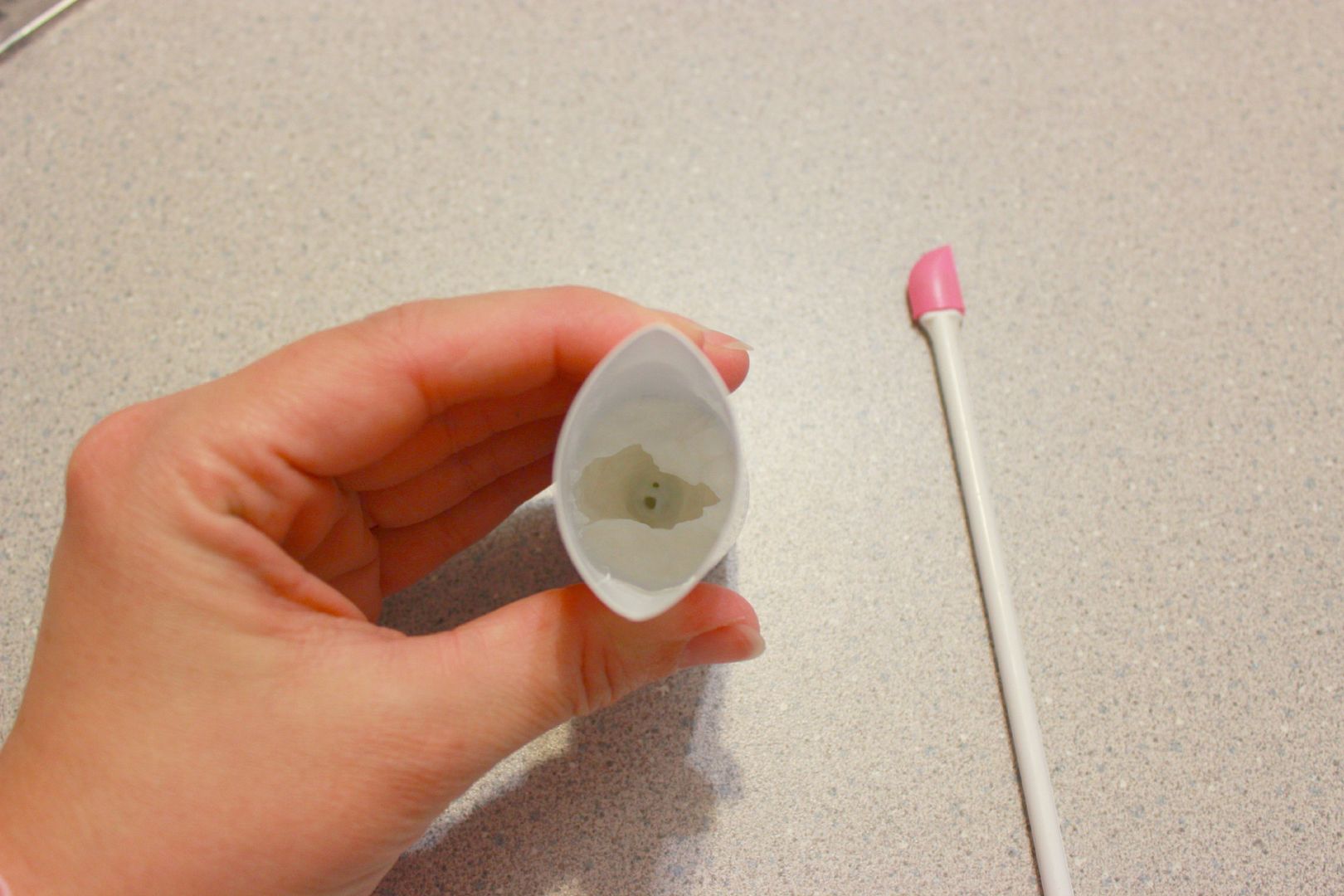 There was still a lot of product left in the bottle! So I grabbed my handy little beauty spatula and scooped out some lotion to apply on my face. If I had thrown it away, I would have missed out on about 4 days worth of lotion (morning and night - so 8 applications!). Can you believe that?
This little beauty spatula has definitely saved me some money. I cut open a body lotion bottle and had an entire week's worth of product that I couldn't reach. I am amazed at how much product I have probably wasted in my lifetime. Not anymore!!!! Thanks to this little baby, I will be squeezing out every single last drop of product.
The spatula that I have was sent to me in a Beauty Box 5 monthly box, but I found one from
The Container Store
that you can order. I actually like the one from
The Container Store
more because it has an extra part that scrapes underneath the lip of the opening of products ensuring that you get everything! Isn't this spatula genius? It's one of those products where I say "why didn't I think of that?"
QUICK TIP:
When I cut open a lotion bottle or something similar, I will store it in a ziploc bag under my sink until I have used it all. That way it isn't left open and by storing it under the sink, it stays in the dark just like it would if it was still in the bottle.
Have you ever tried a beauty spatula? What do you think about it?
*********************************
Now's your chance to link up with me and
For Lauren and Lauren
for our weekly link up!
Link up with us and share something that you couldn't live without: a recipe, a piece of clothing, a person, an iphone app, baby product, song...whatever.
You can link up on either of our blogs. And feel free to grab the button below to help us spread the word!!!!