I received complimentary Crypton Placemats for review purposes, all opinions below are my own.
Messes, they are kind of my worst nightmare. Seriously, from a self-declared neat freak I really cannot stand a mess. Or a stain. I like things to be neat and tidy
and
I have a toddler. The ultimate oxymoron, right?
So you better believe that when I found out about
Crypton
fabrics and the fact that they do not stain I HAD to try them. We are transitioning Baby K out of her high chair and into a booster seat which means she has a real place at the table and needs a placemat to help contain her mess. My first thought was to just buy a plastic placemat that I could easily wipe off, but then I found Crypton and couldn't pass up the beautiful look and soft feel. I wanted those placemats on my table.
Crypton
promises that their placemats and other fabrics offer superior performance with exceptional protection from stains, odors and mildew. When I heard all of that I knew I needed to look no further because the perfect placemat for Baby K was right in front of me. I was a bit skeptical at first; a fabric placemat that doesn't stain? Is this for real? YES!!!!
Before handing the placemats over to Baby K, we decided to do our own test. I whipped up a yummy three cheese pasta from Dashing Dish (with tomato sauce!!!) for dinner one night and then we put the food straight onto the placemat. No napkin, no plate, just the food directly on the placemat. We let Baby K play around with her food (I even got into some of the fun) and saw that a mess was made. Then came the real test...the clean up. Tomato sauce is something that stains a lot of fabrics almost instantly so I was a bit nervous that I had just ruined a really nice placemat. But you better believe that the stain and the mess came right up! Right before my eyes!!! And I didn't even have to throw the placemat in the washing machine to get it clean.
I am amazed at how easy it was to clean the Crypton fabric and how the placemat looks like new, like it had never even been used. There is no stain, anywhere in sight!!! Isn't that incredible?
Crypton
has so many other products besides the placemats; I definitely plan on investing in one of their couches as Baby K gets older and makes more messes. Then I would never have to worry about spills and messes. Crypton is definitely a neat freak mother's best friend.
Because this sounds too good to be true, we made a little video so you could see it for yourself!
But you don't have to take my word for it. The video and pictures speak for themselves.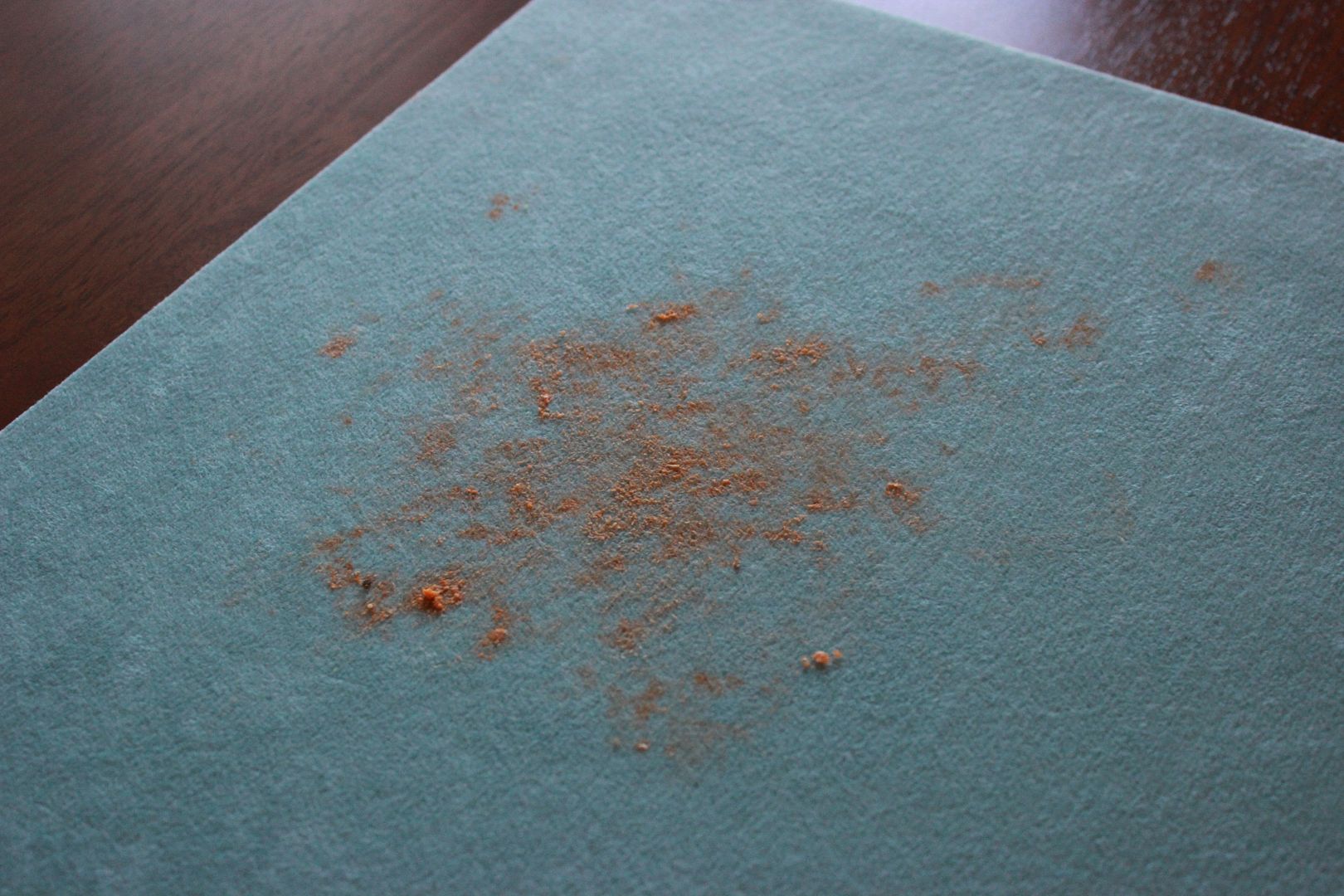 ************************
Now's your chance to link up with me and
For Lauren and Lauren
for our weekly link up!
Link up with us and share something that you couldn't live without: a recipe, a piece of clothing, a person, an iphone app, baby product, song...whatever. Just share something that made your life better this past week.
You can link up on either of our blogs. And feel free to grab the button below to help us spread the word!!!!