Beauty favorites, we all have them. But I have three products that I consider even more than favorites, they are products that I use extremely regularly (two of them daily) and count them as beauty sidekicks. Because I'd be lost without them...well maybe not lost, but I'd definitely cry if I forgot to pack them for a trip!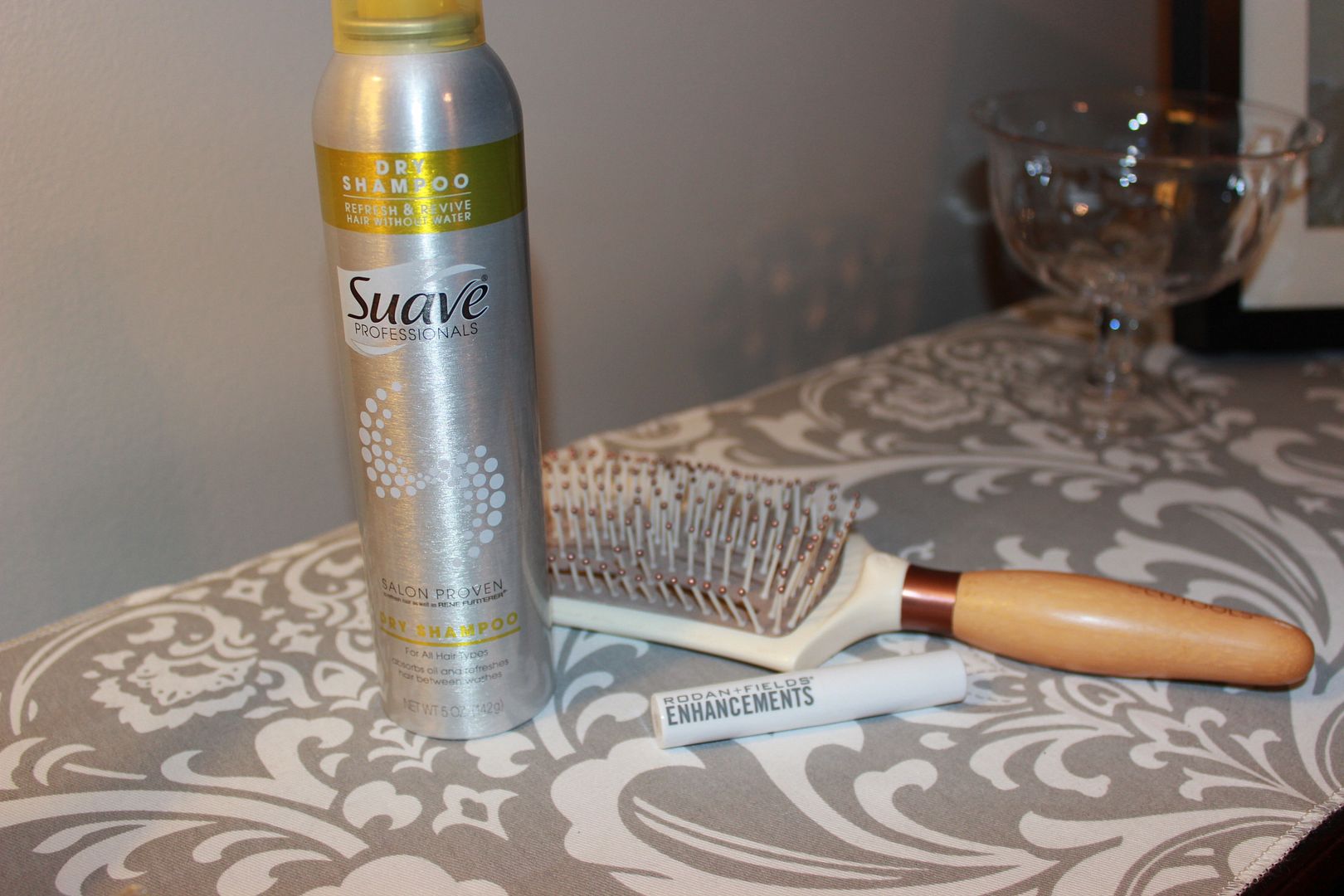 1.) Dry Shampoo
- If you've been reading this blog for awhile, then you know all about my love affair with dry shampoo. I love it because it really lifts my roots and gives my flat, fine, thin hair some extra volume. I wish I knew about this stuff in high school!!! It also provides texture to my silky locks. Yes, silky hair is a nice thing to have, but not when you are trying to curl and tease your hair and get it stay put. The dry shampoo adds some grit to my hair so I can manipulate it and have a better chance of getting it to lay the way that I want. I use dry shampoo every single day. I apply it to my dry, clean hair - right at the roots - to help add lift. There are occasions where I also use dry shampoo for its intended purpose - on those days when I'm short on time and don't have an extra twenty minutes to wash and style my hair. It soaks up the oil from my hair and helps me look like I actually did just wash my hair. Dry shampoo is amazing!
My fave:
Suave Professionals Dry Shampoo
, under $3!!!
2.) A Vented Paddle Brush
- I curl and flat iron my hair a lot. My poor hair gets put through the ringer, so I definitely try to take it easy on my strands when I can. Too much heat styling messes up my ends so badly. Enter the vented paddle brush. Thanks to the vents, this cuts my hair drying time in half, meaning less heat on my hair. I still get the same desired look from blow drying, just without damaging my hair as much. Genius!
My fave:
Ecotools Smoothing Detangler Hair Brush
, $10
3.) Lip Microdermabrasion Stick
- Dry, cracked lips are lipstick's worst enemy. And the winter dryness is not doing me any favors. But now I have a secret weapon - a lip microdermabrasion stick. I apply this just like I would chapstick and I slough away all of the dry skin leaving a perfect and smooth pout. My lips have never been smoother and my lipstick glides on so easily. This is a must have for any beauty lover's makeup bag!
My fave:
Rodan + Fields Lip Microdermabrasion
, $17