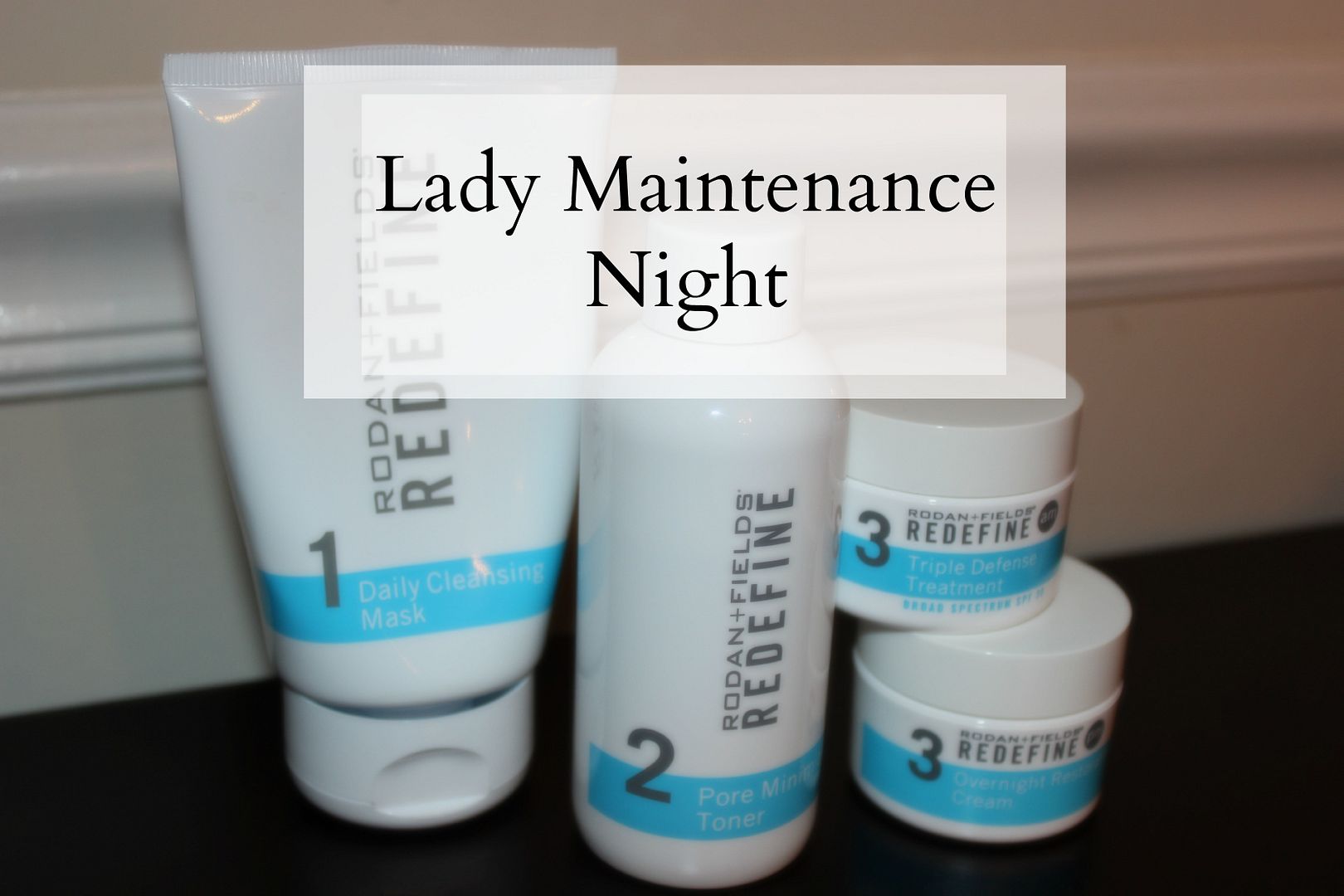 When I want to feel extra girly, I throw myself a lady maintenance night. What is that you may ask? It is a night totally devoted to little ol' me where I beautify and pamper myself, making me feel like a lady. :) I like to throw these nights for myself quite often; it is a great way for me to relax and to get myself prepped and ready when I know I have a lot coming up. When I have all my beauty stuff taken care of, I feel great and ready to take on the world!
Before I start, I normally select a playlist on my phone - either by letting Pandora play DJ for me or I'll select an artist I like and shuffle their songs. Music should be at the start of any event!
Here is everything I do on lady maintenance night (in no particular order):
-Exfoliate my face
-Tweeze my eyebrows (overtweezing my eyebrows in college resulted in the lucky happenstance that I only have to tweeze my eyebrows every couple of months!)
-Deep condition my hair
-Exfoliate my legs and any rough spots (like my elbows and heels)
-Take a bath
-Drink some wine
-Shave my legs
-Give myself a manicure and pedicure
-Apply sunless tanner (if its warmer weather and I know my legs will be shown)
-Experiment with different ways to wear accessories and discover items I forgot I had
-Read a beauty magazine
What about you? Are there any beauty routines that you do?