I had so much fun with my
last confessions post
and had such a great response from you guys that I figured I would share some more confessions with you.
Hit it Usher!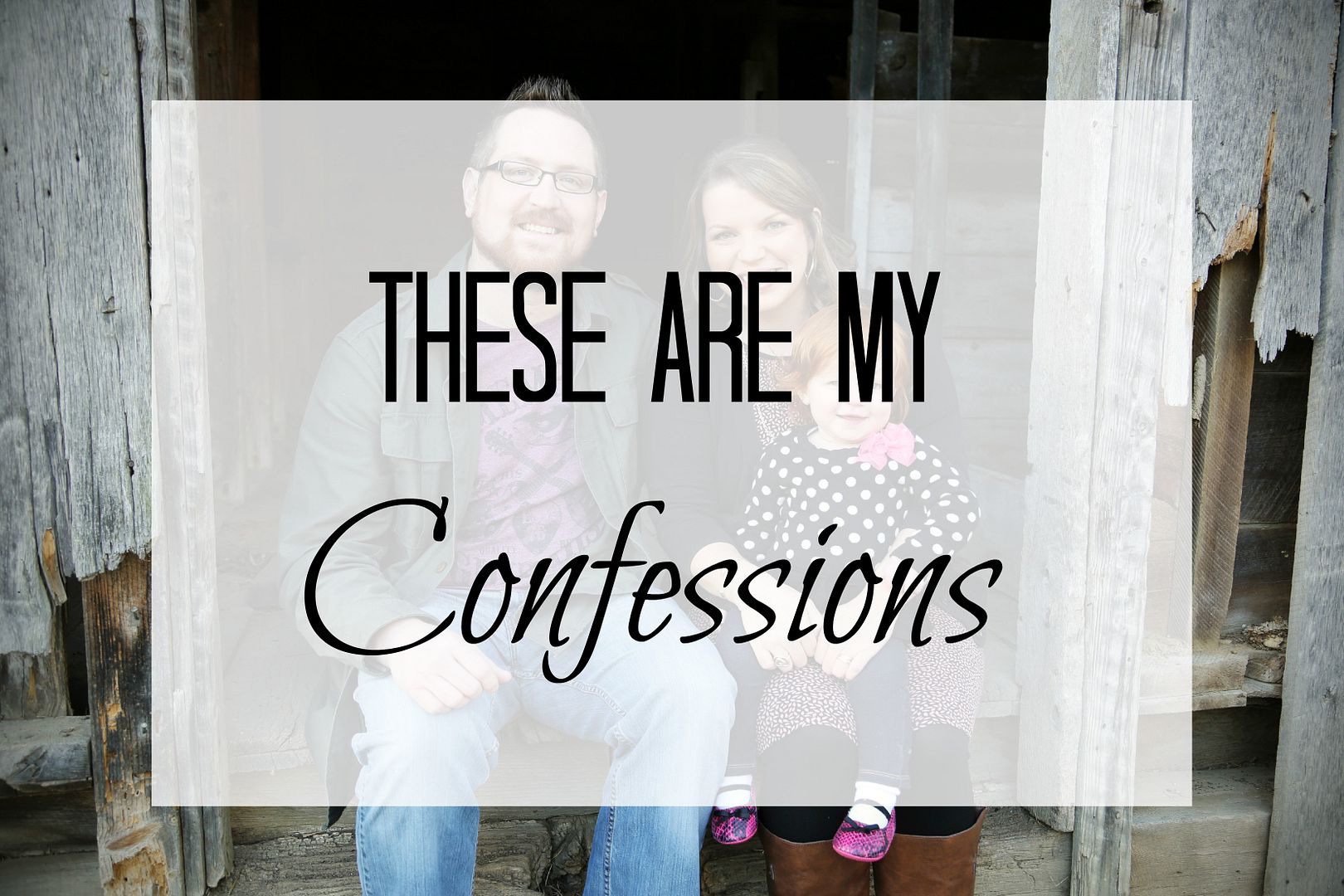 I stomp on my slippers every single morning before putting them on, just to make sure there aren't any critters inside.
I gave up sodas at the beginning of the month and I honestly haven't really missed them. I thought I would miss them because [huge confession coming] I used to drink about 2-3 sodas a day!
Each morning when I wake up, I immediately check my e-mail on my phone. I hate to have notifications on my phone and I always get those marketing e-mails over night, so I check my e-mail to delete the ones I don't want. (Maybe I should unsubscribe from some, huh?)
I let Baby K watch Mickey Mouse Clubhouse while I cook dinner because I know it will keep her attention and also keep a mess from occurring in my living room or her bedroom. Call me a bad parent, but when I'm by myself during Tolar's night class it's the only option.
My hearing is impeccable; according to Tolar I can hear a mouse fart. :) I often wish I didn't hear as well as I do because then maybe I wouldn't get so creeped out by every single little noise I hear.
Tolar agrees with the above confession.
Oftentimes, I forget to factor in Baby K's nap when making plans...and she is 19 months old. I've been dealing with naps for 19 solid months. (smh)
Hearing Baby K say "Mick-EE" can bring a smile to my face no matter what the situation.
My DVD collection and iphone apps are all alphabetized and I want to alphabetize other collections of things too.