Do you remember handing out Valentines to your classmates and friends on Valentine's Day? It was one of my favorite holiday traditions during the school year. I loved decorating a mailbox to have at my desk and I loved watching it fill up with fun Valentines and candy from all of my friends.
Even though Baby K is not in school and still quite young, I love introducing her to all things holiday, all the time. In fact last year, when she was only 7 1/2 months, we sent out Valentines to her friends and family. It is just so fun to do, plus snail mail always puts a smile on my face and it is my hope that we can do the same for others. Who doesn't love getting a Valentine from a sweet, little, sassy girl anyway? Minted has some awesome
Classroom Valentines
that you can use to give out to friends and classmates in person. Their selection is incredible and I love that you can personalize them by adding a picture. Check out this cute little Valentine I created of Baby K on Minted. I used the
Sweet Nothings Valentine's card
...super cute.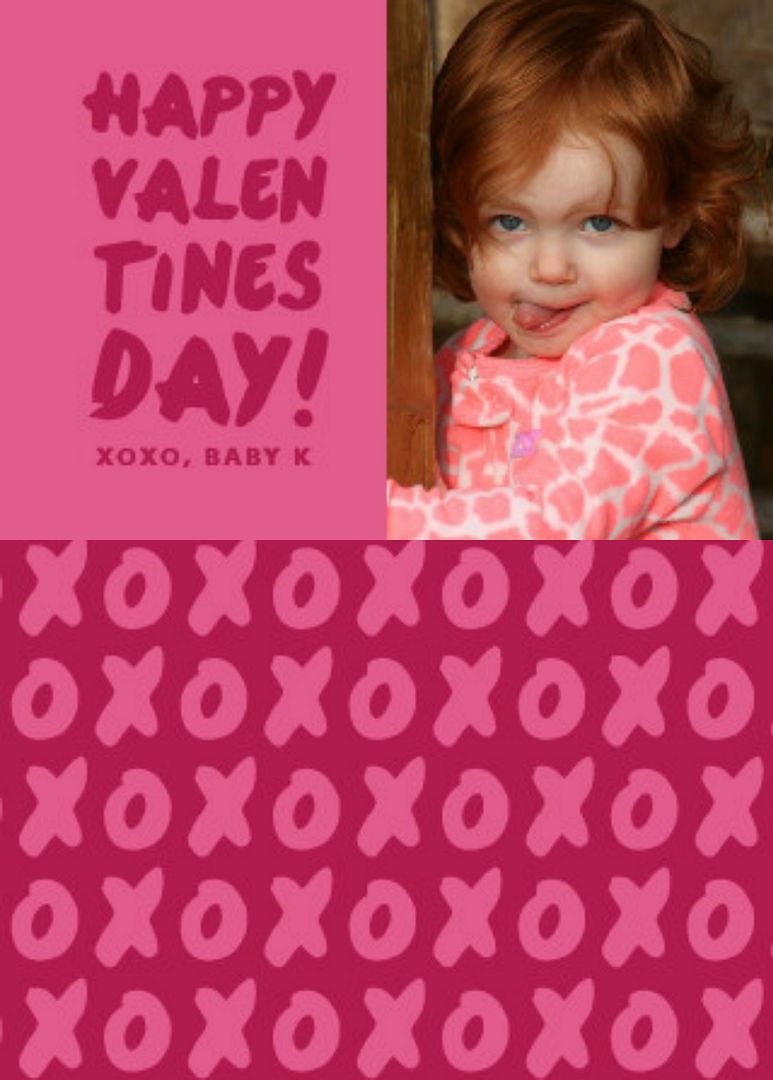 This is the front and the back...I love those XOXOs.
In a rare turn of events, I had a ton of friends give birth to little ones from September thru December. And it impressed the heck out of me that so many of them still sent out cards for Christmas (y'all are my heroes!). BUT here is an idea...If you
weren't
able to send out Christmas cards because you had a baby or you moved or you just plain ran out of time - then send a
Valentine's Day card
! Minted has so many full size options too. Good luck deciding on a design, they have so many good ones I just couldn't decide which one I liked best. I want all the cards!
But here are some of my favorites
A Simple Love Valentine
I'm a sucker for gold foil
Valentinegram
For the instagram lover.
And as a special early Valentine's Day treat, Minted is offering 20% off all foil pressed Valentine's Day cards and Classroom Valentines cards. So hurry up and order - the deal is only good through Monday!!!