Yesterday I put away all of Baby K's 6 months and 6-9 month clothing to make room for her 12 month clothes and oh my goodness, was I inspired by my 10 month old's summer wardrobe. I'm serious. She has so many cute things, with lots of great colors. From dresses, to onesies, to baby shorts (oh the baby shorts are so ridiculously adorable) to colorful leggings, I seriously wanted to have my daughter's wardrobe in my size.
This got me thinking about my own wardrobe. I haven't been shopping in awhile, I'm not really sure when I will get to again, but I definitely took inventory of what I had in my own closet. One thing that is no surprise to me, I have a lot of black. I love black; it goes with almost everything, is slimming and makes me feel so chic. But just thinking about wearing black on a 100 degree summer day with Virginia humidty makes me cringe. And seeing all of the bright and cheery colors in Baby K's closet made me want to add a bit more color to my own wardrobe.
Enter
Kiki La' Rue
.
I've been following Kiki La' Rue on Instagram for awhile and always love everything they post. This online shop has some great clothing at super affordable prices. I am in love with virtually all of their dresses, they have terrific tops and some killer accessories. And one thing I really love about the site - they feature both regular and curvy models. Because we all know curves are where its at!
One thing in particular that I absolutely love, they have plenty of colorful dress options with sleeves. Like their
It's A Wonderful Life Maxi
in magenta. Oh my goodness, I will take it!!!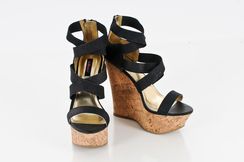 I recommend you check out their
site
, they have a ton of great things.
Kiki La' Rue has no clue who I am, I just happen to really like all of their clothes and cannot wait to order something for myself. Happy shopping to you!