We had a random snow storm hit our area yesterday, I didn't even know it was supposed to snow.
While Baby K and I were playing in the early morning hours, we looked outside and saw the snow starting to fall. It got heavier throughout the day and about one inch flakes were falling like crazy around 11 a.m. It was so pretty to watch! And apparently that's all it was - just pretty. The snow didn't stick to the roads or the sidewalks at all, only on the grass and trees. Leaving me with a very pretty view and the peace of mind that Tolar would make it home from work just fine. I kept peeking outside our front door just to be sure nothing was accumulating on the roads.
And then by about 4 p.m. practically everything that was on the grass was completely gone. What a crazy snow storm! Although I'm really glad it wasn't bad because I am totally over this winter! I'm ready for sandals and skirts without tights. Who's with me?!?!
Before the snow completely melted, I ran outside to try and snap a few pictures in the pretty snow. Because after all, a snowfall that still makes it easy for me to walk outside without having to dodge big piles of slush should be documented. I think its the first time all winter this has happened.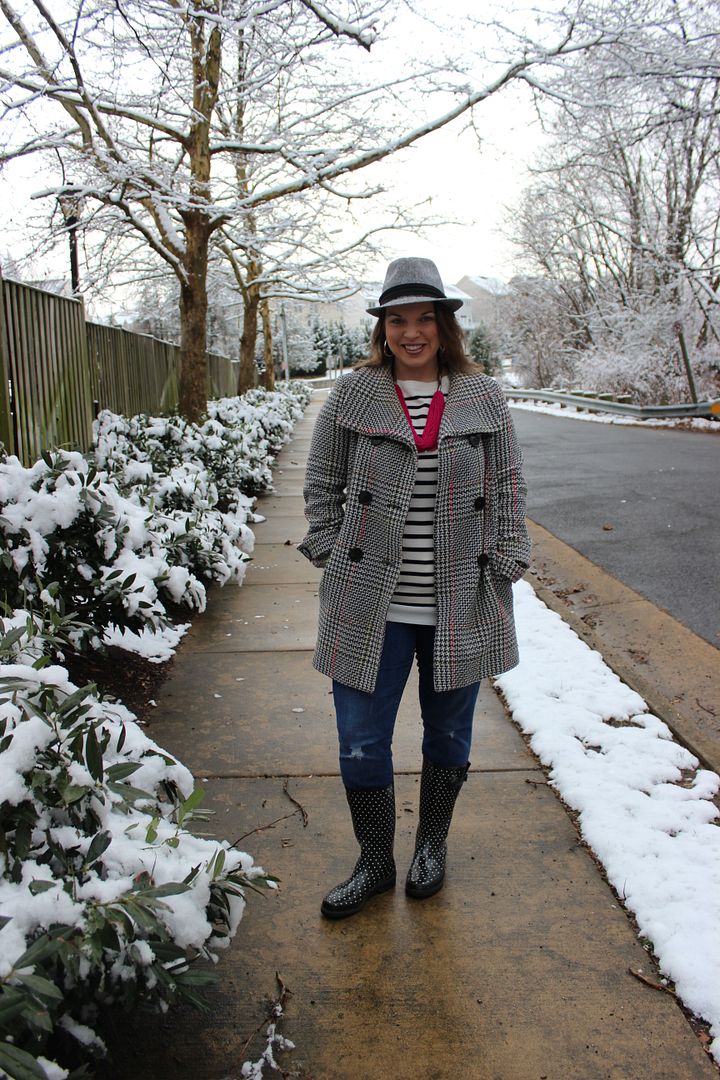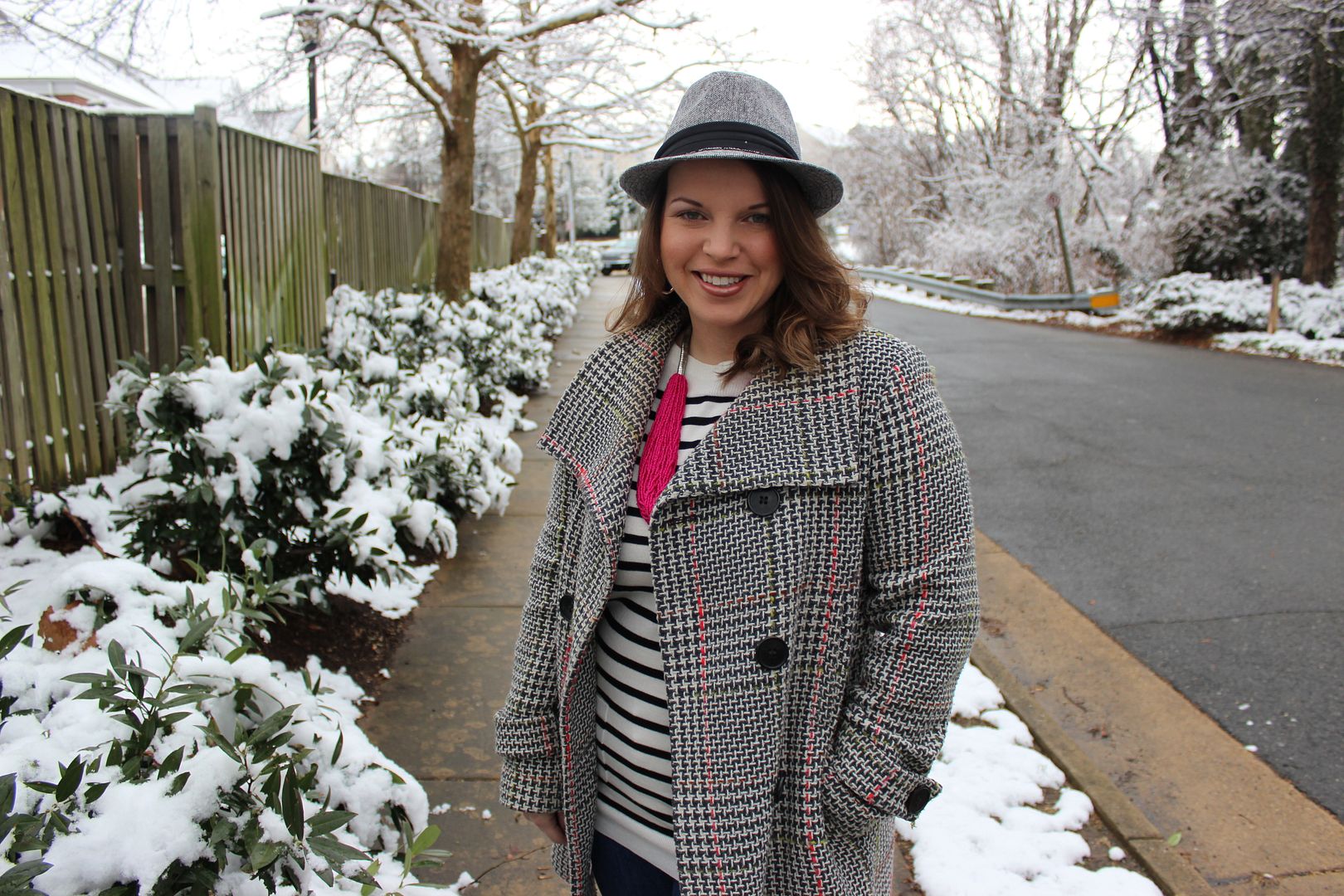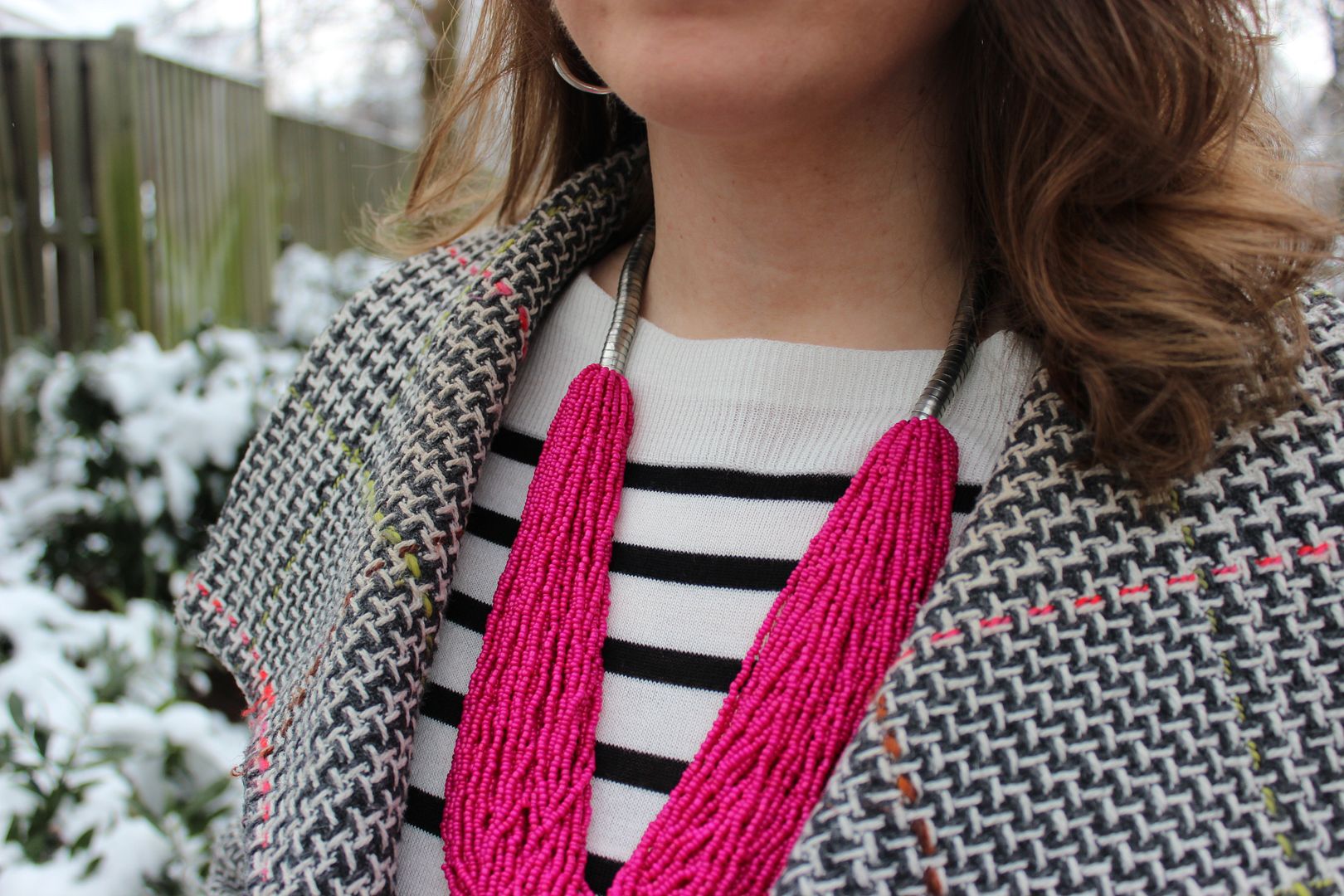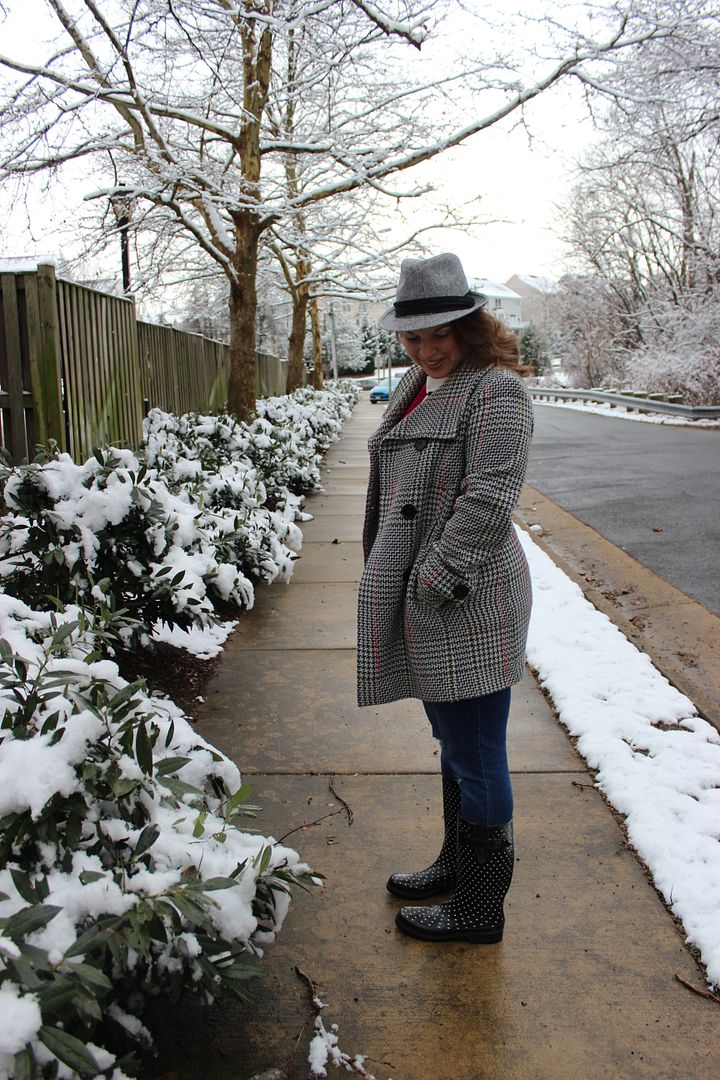 Coat: Burlington Coat Factory.
Jeans
and Boots: Old Navy.
Hat: Wet Seal (old).
Necklace: Frock Candy.
I'm linking up with
The Pleated Poppy
for What I Wore Wednesday,
Because Shanna Said So
for Random Wednesday,
Style Elixir
for Style Sessions and
Plane Pretty
for Sunday Style.