Here we go, another Friday that I so desperately needed. I'm just going to jump right into my High Five For Friday moments.
1.) One word for you...CHEEKS.
2.) Someone absolutely loves their jumperoo. I love it too because it keeps Baby K entertained while I stand nearby and put on my makeup.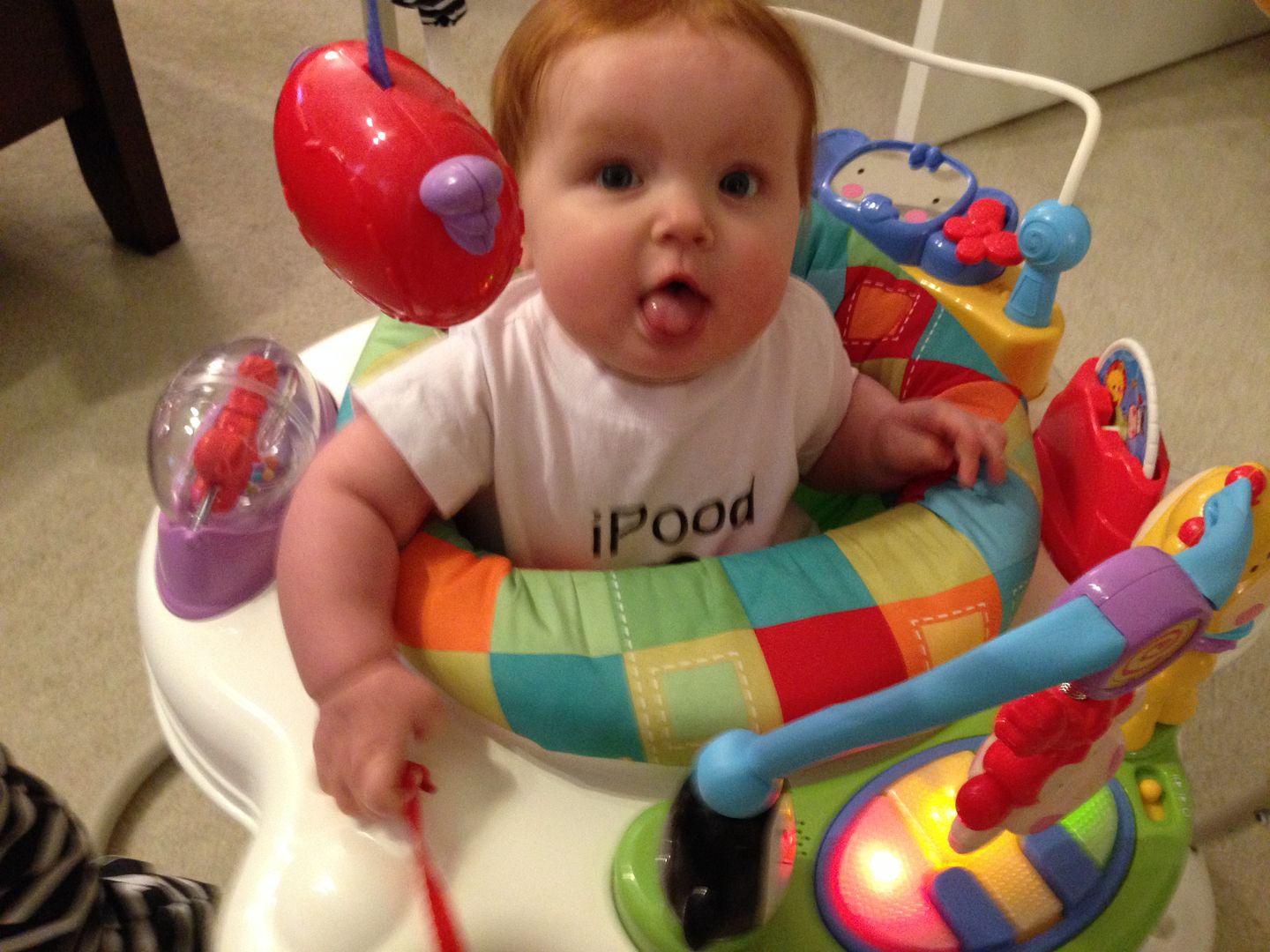 Check out that sweet shirt she has on!
3.) My sweet parents put a marker on JoJo's grave. Tolar and I are so touched and can't wait to visit and see it in person. We really miss JoJo around these parts, life just isn't the same without him.
4.) These two, I've found all the happiness I'll ever need in them.
5.) Don't get upset by this, but I have some exciting news that happened to me this past week that I will share with you next week. What is it? Come back and find out!!!
Lauren Elizabeth
.