Hi everyone! Happy weekend!
Just like every week, I'm glad this week is coming to a close. Tolar and I both got really sick with a 24 hour bug on Wednesday (hence why there was no post yesterday) and I definitely don't want to go through that again. I have to give a HUGE shout out to my sweet friend Marcy who came over Wednesday night to watch Baby K so Tolar and I could rest and not get her sick. Marcy's the best!!!
Now on to the top five moments from my week:
1.) I got my shipment full of Rodan + Fields products this week and I'm not the only one excited about them. Y'all my skin has already changed in just one week - it's so smooth and I'm already noticing that my pores are starting to appear smaller.
2.) Tolar took care of Baby K so I could go out for girls night with my fab friends Erica and Marcy. We got mani/pedis and then went for pizza. It was JUST what I needed.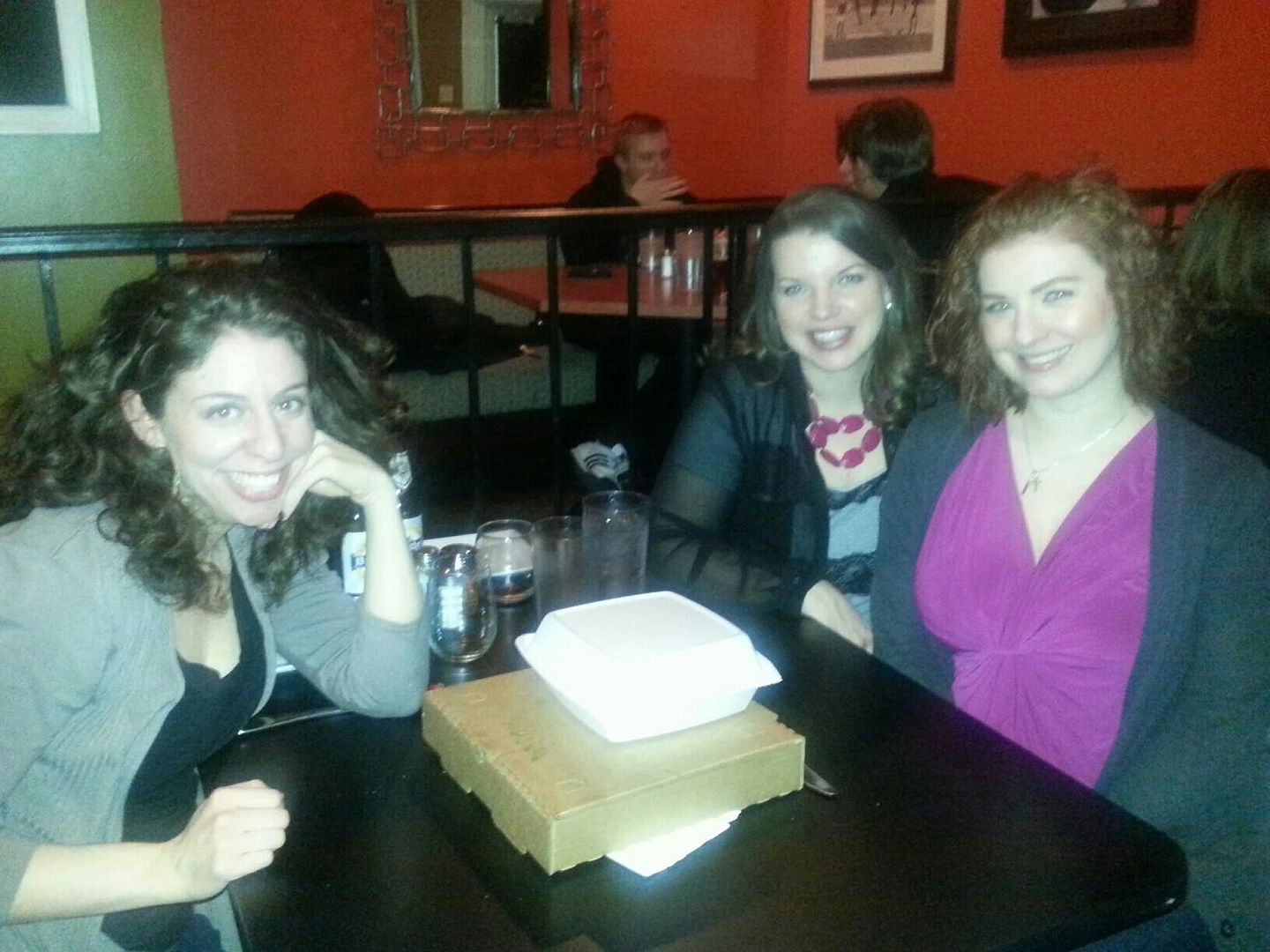 3.) So Baby K's favorite toys are all hand me downs. And this musical stand that my friend Kirstin let us borrow is her new favorite. She loves this thing! And we love watching her giggle and play with it.
4.) Before Tolar and I got sick, Baby K's daycare provider also got sick. So Tolar stayed home from work to spend the day with our girl. I got this picture at work and immediately wanted to be home with them. They definitely had a great daddy/daughter day.
5.) We got a snow day! You guys know I have been wanting a snow day for a long time. And this one came at the perfect time - since Tolar and I were sick on Wednesday, it was super nice to have an extra day to recuperate.
I'm linking up this High Five For Friday post with
Lauren Elizabeth
.