Thanks to the warmer temps over the weekend, I was in quite the mood to get dressed up for church instead of wearing pants - which I have been wearing constantly. I also decided it was time to dress Baby K up too. As we all know, she has quite the wardrobe and looks so cute in pants, but she also has some great dresses.
This sweet little dress is very special to us. Tolar bought this little dress (picked it out all on his own!) on the same day that we found out Baby K was a girl. He was so stinking excited about having a daughter that he went out and bought tons of things for her. I cried when I saw everything. This is the first time she has been able to wear the dress. Since she arrived three weeks early, she was in newborn clothes for longer than we anticipated. Then when the weather turned cold, I just didn't want to put her in a halter dress. Enter this terrific hot pink cardigan and a warm day and Baby K finally gets to debut her first dress.
On this day, I dressed Baby K first then went and just stared into my closet wondering what I wanted to put on. When I spied this dress I realized we might look a little bit alike, but who cares? My secret to stretching my wardrobe is to use cardigans and tights to transition warmer weather clothes into the colder months. And that's exactly what I did with both Baby K and myself! The tricks of getting dressed apply to everyone - even those under a year!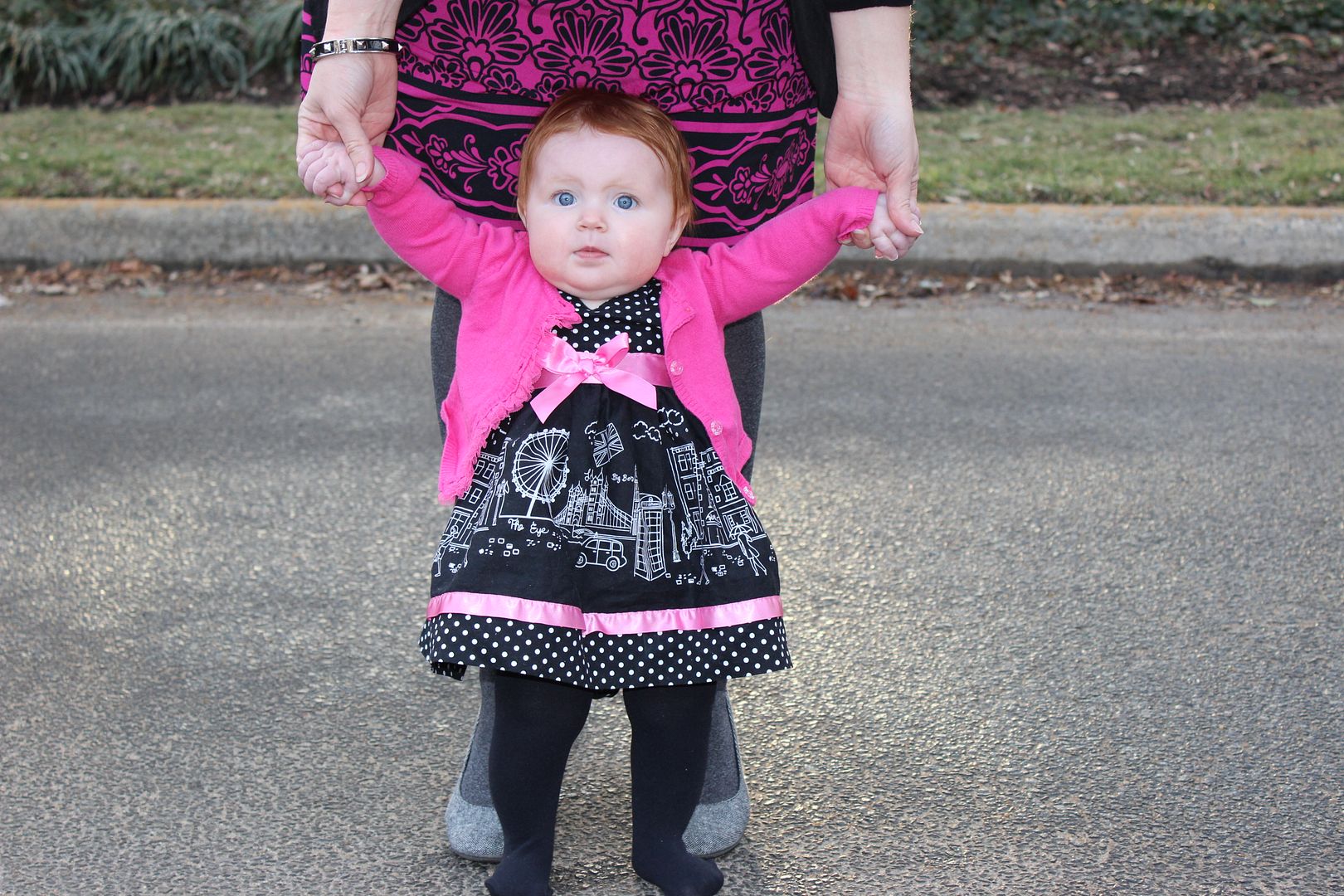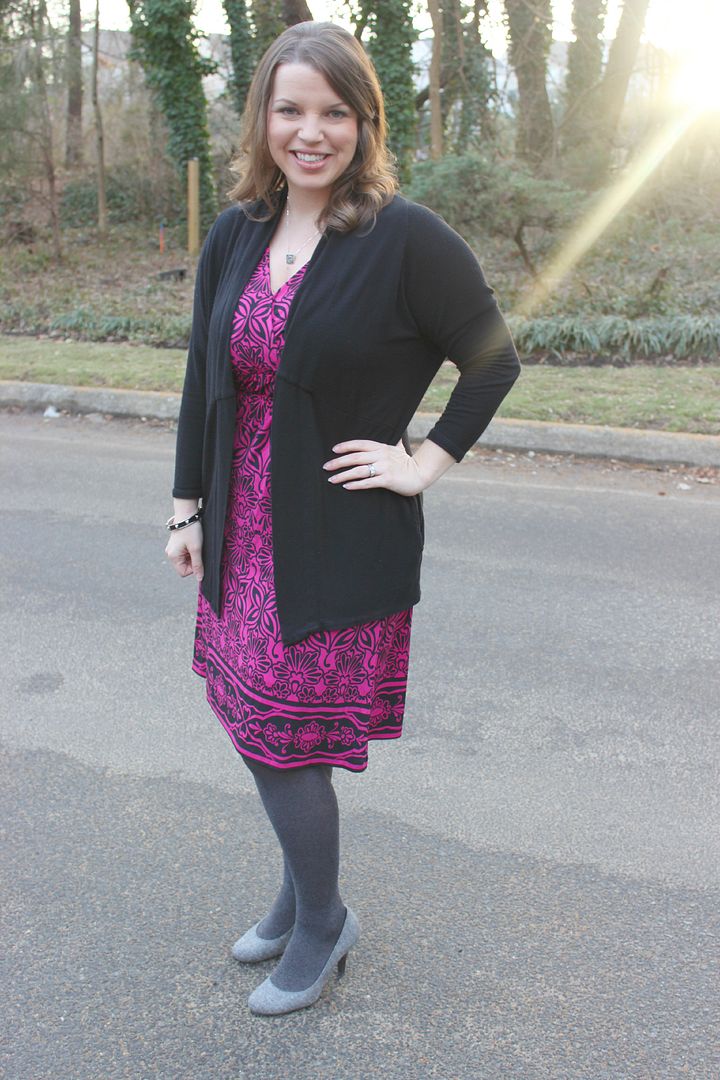 On Me:
Shoes: Payless.
Bracelet: New York & Company.
On Baby K:
Dress: Buy Buy Baby.
Tights and Cardigan: Carter's.