I will keep saying this over and over, but I really want to trade wardrobes with my daughter. I love so many of the things that Baby K has in her closet. Plus, I wish I could pull off purple skinny jeans the way that she can!
It is so fun to dress her each morning. And Baby K is starting to turn into a clothes horse and shoe lover herself. In fact, she likes to help when it comes to picking out her outfits. I will let her decide on which shoes she wants to wear first and then we will pick her outfit to match. More often than not she wants to wear her "boops" (boots). But there are other days when she will decide on a fun colorful shoe or her Sperry's. This child has developed quite the shoe habit thanks to the guidance of my mother and myself. :)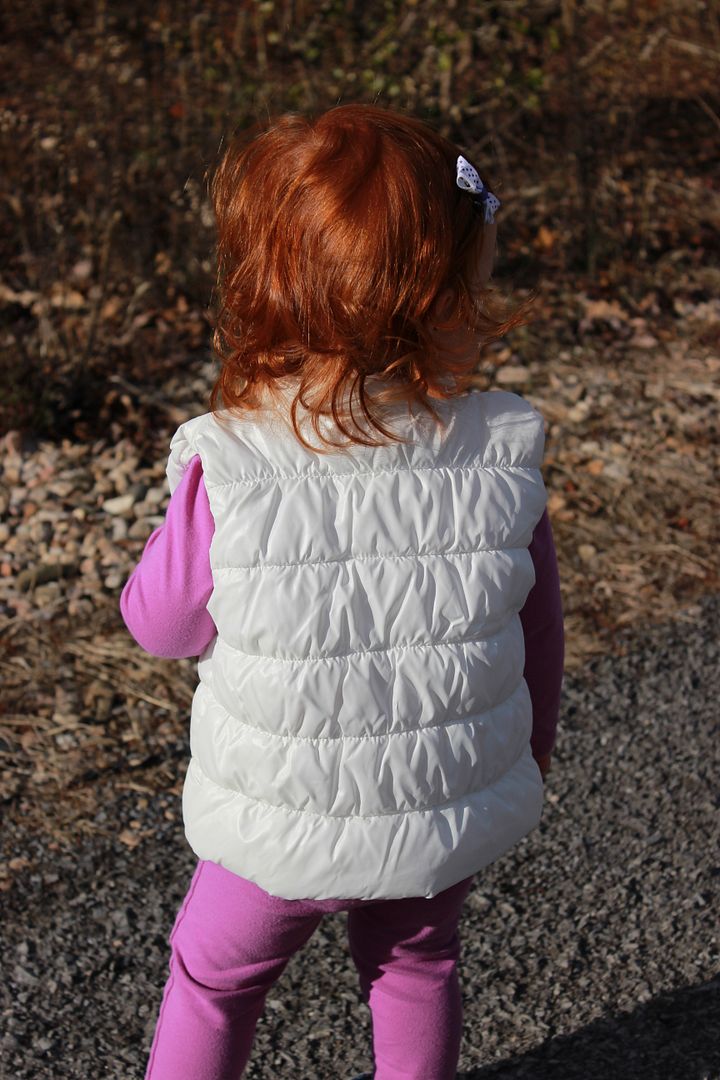 Baby K's outfit details:
Shirt, Shoes and Pants: Garanimals.
Vest: Carter's.
Hair Bow: Claire's.