Eyeliner is a makeup product that I go back and forth on. Sometimes I love it so much that I wear it everyday, other times I think I should just save it for special occasions. But one things remains constant, it must be easy to apply!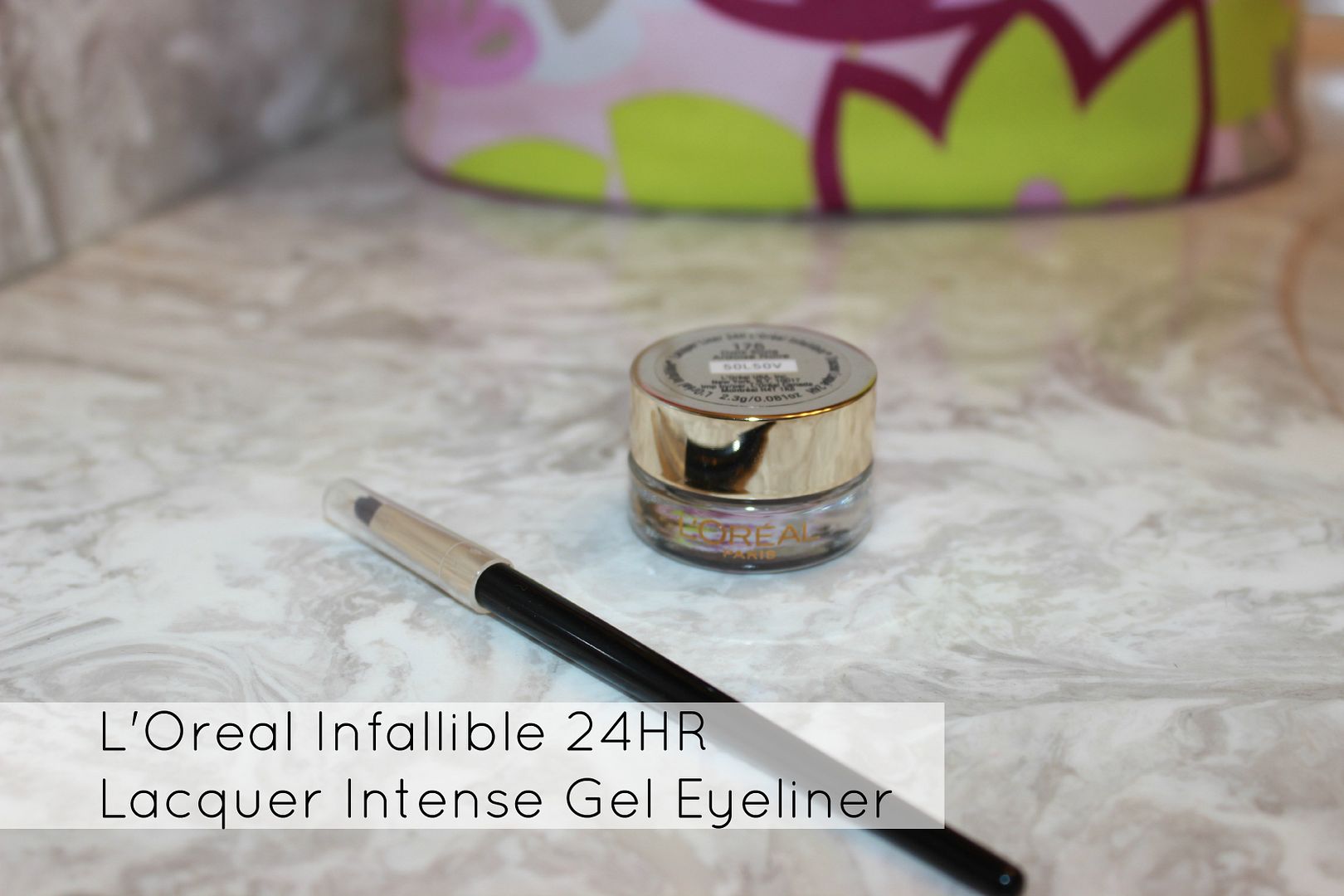 I blogged awhile back about my favorite eyeliners and I still really like those. But several weeks ago I discovered a gel eyeliner that is hands down my absolute favorite. I'm talking about
L'Oreal's Infallible 24HR Lacquer Intense Gel Eyeliner
(you might have seen my
instagram post
about this a few weeks ago). I don't think I will have to look anymore for another eyeliner because this one is so fantastic.
Here are the MANY reasons I love it:
-Glides on so smoothly
-A little goes a long way
-It stays where you put it and doesn't transfer to your eyelids
-Very easy to apply
-Easy to take off
-You get a lot of product for not a lot of money
-Unless you are a 5 year old experimenting with makeup for the first time, it is really hard to mess up
-Your eyes really pop
I could go on and on about how much I love this eyeliner. I just cannot believe how easily it glides, this is the easiest eyeliner I have ever applied. After I use the eyeliner brush that comes with the gel, I like to take an angled brush and go over my eyeliner to give it a bit more of a blended look.