The last...
Thing I ate:
Pumpkin Oreos (oh yeah!).
Song I sang for Baby K:
The Itsy Bitsy Spider. The super speedy version - she thinks its hilarious when I sing it really fast.
Picture I took with my iphone:
I actually had to use Algebra yesterday! I was trying to resize a picture manually and figure out the proportions, so I pulled out the old "find x" equation.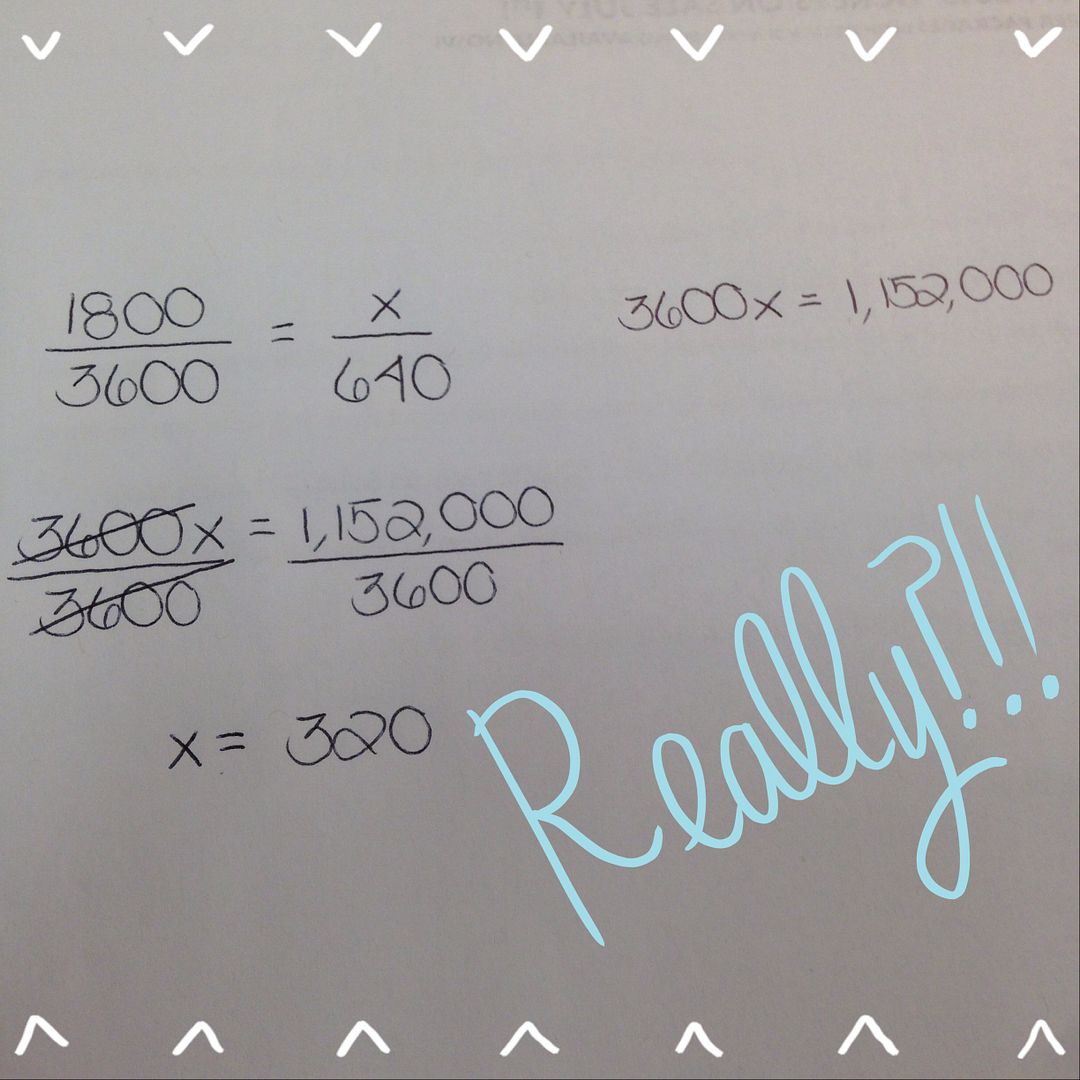 Time I actually used Algebra outside of yesterday:
maybe 10th grade in Algebra 2?
Website I visited:
The Roanoke Times. I want to get the Sunday paper for the coupons.
E-mail I sent:
To our photographer; we are having family photos taken in a couple weeks and I am so excited! We've always been blessed to have amazing photographers in our life and I am so thankful to have found Whitney from
Shine Photography
here in the New River Valley.
Thing I watched on tv:
Bizarre Foods on the Travel Channel. And strangely, I was very hungry while watching.
Show I watched on Netflix:
I'm currently going through Season 3 of
Hart of Dixie
. I love that show and actually pretend I'm living that life now that I live in Dublin, VA after living in Northern Virginia.
Time I paid $2.77/a gallon for gas:
That would be on Sunday! Woop woop! I don't know the last time I paid less than $3 a gallon.
Thing I bought for myself:
An awesome dress from the LOFT. I can wear it with boots, with heels, with sandals; it is such a versatile dress! Thinking I might wear it in our family photos.