Beauty Box 5 has provided me a complimentary subscription for review purposes. All opinion are my own.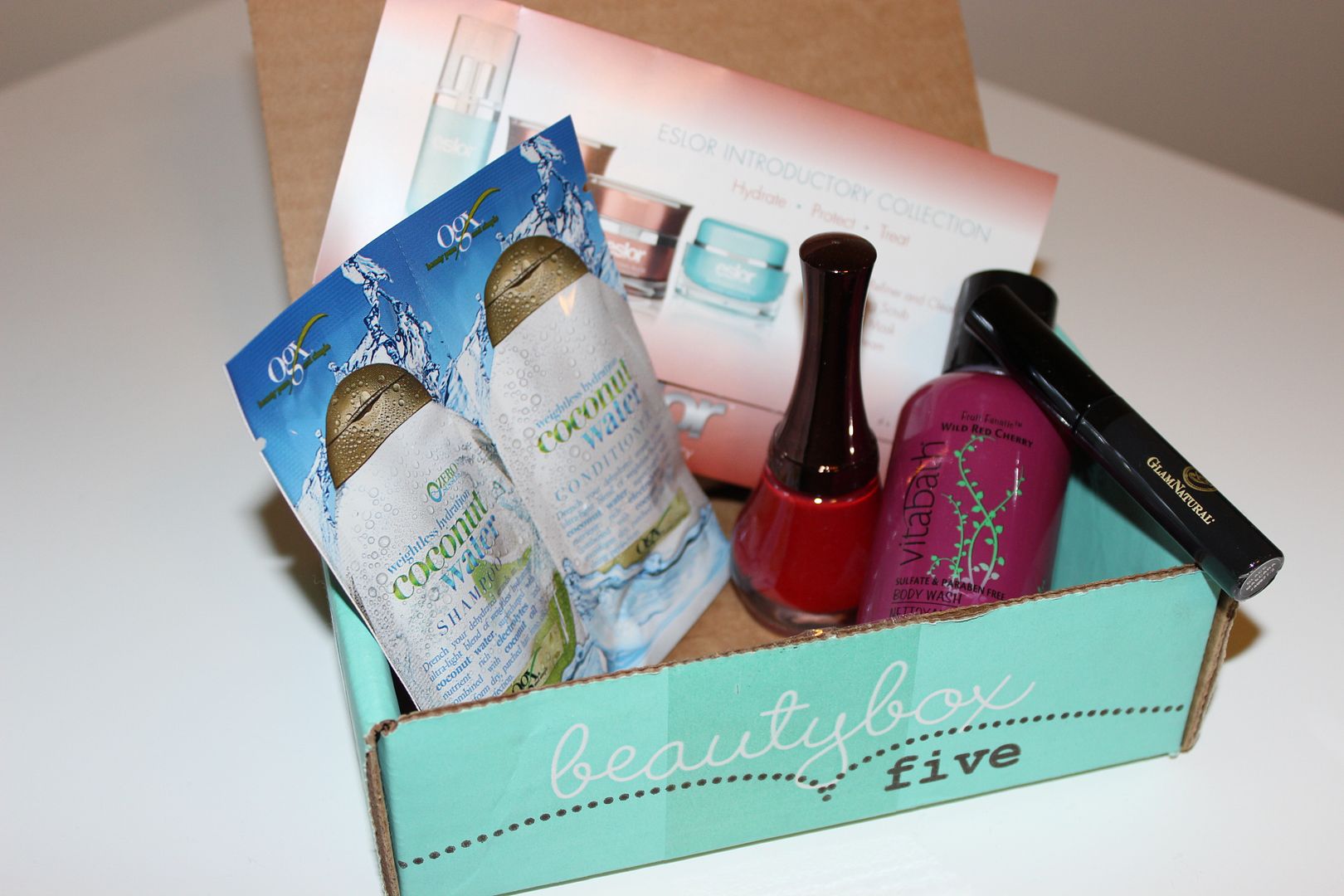 Packing craziness continues over here, but my mailbox had a little gift in it for me this week - my June
Beauty Box 5
.
Since this week and next don't provide me with much time to lay by the pool (that WILL happen in July), my preferred way to beat the heat is to hop in the shower and treat myself to some awesome beauty products. This month's BB5 provided me with some great options.
1.) Organix Coconut Water Shampoo & Conditioner - If you can't lay by the pool or ocean, you might as well still treat your senses to a yummy tropical scent. These products smell amazing!!! And I love that they offer some hydration for my locks without weighing my hair down with extra oil.
2.) Eslor Introductory Collection Calming Kit - It is important to take care of your skin, whether you are traveling or in your daily life. This little kit makes it easy to keep up with your skin care regimen if you are on the road because you can just toss it in your suitcase. Easy peasy.
3.) Nicka K New York Nail Color - This is some great nail polish! I love the color and that the polish is long lasting. Since free time is pretty sparse for me these days, I need a polish that will last a while without me needing to touch it up.
4.) Vita Bath Body Wash - Yum Dash O! This body wash smells like cherries and man does it smell good. Plus, it lathers up great giving me a luxurious wash whenever I hop in the shower.
5.) Glam Natural Mascara - One of my must have cosmetics is mascara; if I wear minimal makeup mascara is still one of the items I use. And the Glam Natural brand is hypoallergenic, so for those of you with sensitive eyes, this won't bother you at all!!!
Beauty Box 5
also sent me some cards so I can bless some of you. If you want to receive a FREE introduction box to BB5, I have some codes to give out! The first 4 people to e-mail me saying that you want to try BB5 will receive the code. So hurry up!!!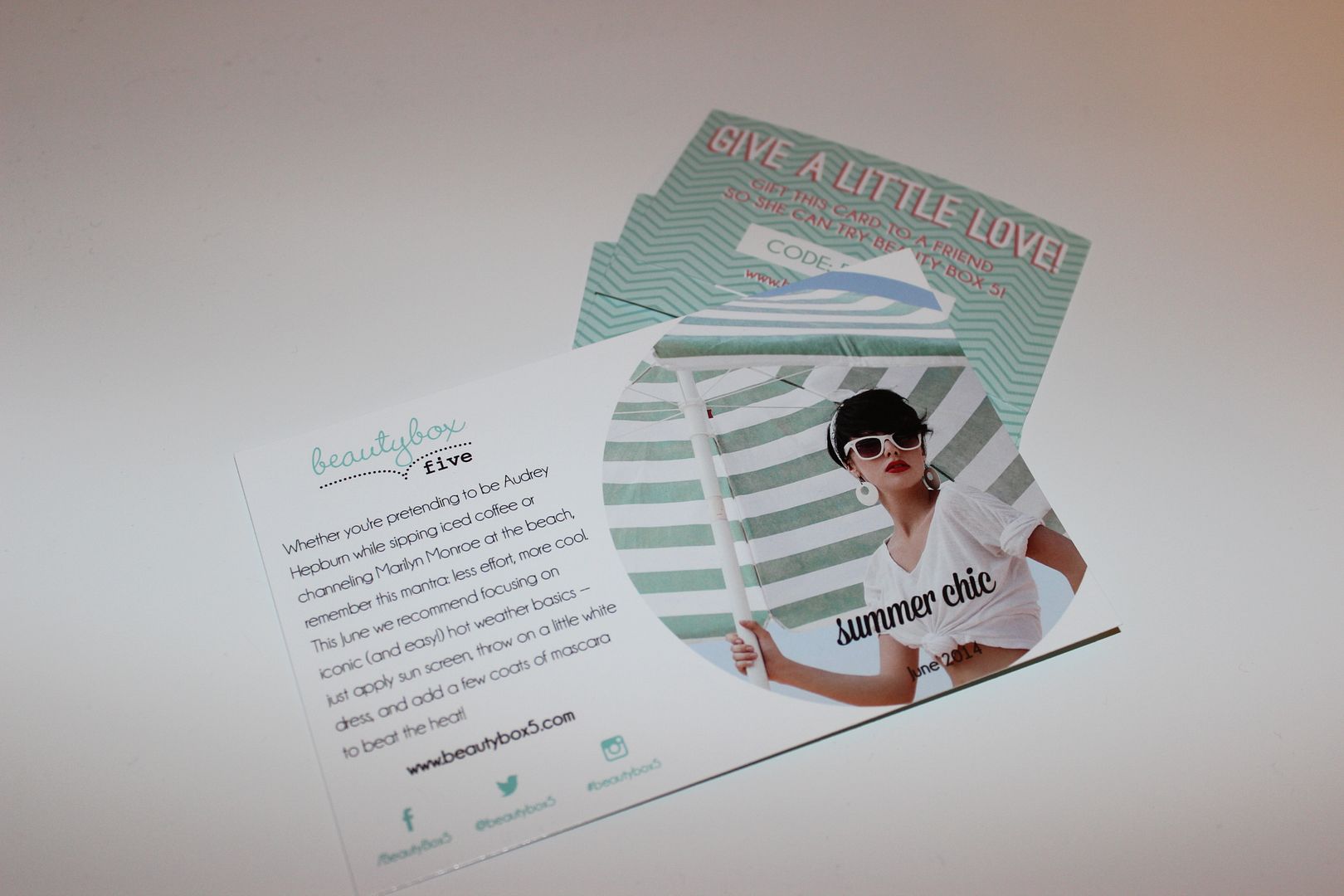 And happy Summer to you all!!!