I'm required to disclose a relationship between our site and MSL Group Oral Care Influencer Network. This could include being provided w/ content, product, access or other forms of payment.
If you have learned anything about me, it is that I am a planner through and through. I love to check things off my list, have everything in order and be in control. Not knowing what I am getting myself into kind of stresses me out. Needless to say, I'm in a constant state of stress because of our
current situation
, but I am making do. So when
Crest
challenged me to Be Unexpected by sending me some of their new Be flavors, I was a little nervous. I've had enough unexpectedness happen in my life recently, so I wasn't so certain I was ready to jump in with anything else. But boy am I glad I did!!! Read below to see my story.
And be sure to follow me on
instagram
,
facebook
and
twitter
to find out which Crest Be flavor was my favorite. They have some pretty incredible flavors:
Lime Spearmint Zest
,
Mint Chocolate Trek
and
Vanilla Mint Spark
.
We are in the final three weeks of our lives in D.C. so I am in the midst of saying my goodbyes to my friends and this fun city. One of my fabulous friends, Marcy, told me that she wanted to kidnap me for the day to do some fun things around the city and say goodbye. She didn't tell me anything except that I needed to be ready by 11 a.m. and to wear something that was very Lindsay. That's it - that is all I got. Normally, I would be pumping Marcy for information, pestering Tolar to see if he had any info and trying to figure out as much as I could so that I was prepared for our day. But Crest inspired me to Be Unexpected and just go with it. I mean, with all of the unexpected turns that our lives have taken in the past three months, what was something else unexpected in the grand scheme of things? Plus, my dear friend Marcy is as type A as I am, so I knew I could trust her to deliver something fantastic and well planned out. And she did - it was a completely unexpected and fabulous day.
Marcy picked me up just before 11 a.m. (that's my girl, picking me up early and not making me wait!) and gave me a clue to start a scavenger hunt through our friendship. It was so cool! She created clues that took us to places where we had fun times together; it was so awesome to reminisce with Marcy and to talk about the 6 years of friendship we have had. We went all over the city, laughing, talking non stop and having such a great time just me and Marcy. Some of the places have some inside jokes or stories that would require a glass of wine for me to tell, but I thought I would list everywhere that we went.
1.)
Gold's Gym
- Marcy and I went through a super crazy phase in life where we hired a personal trainer (Marcy is still in that phase!) to whip us into shape. We quickly came to despise burpees and gliders, but we totally loved having each other at the gym to keep us motivated.
2.)
CVS
- When Marcy and I worked at the theatre together we would walk to CVS for me to grab a soda (usually an orange soda) and for us to take a much needed talk break during our day. It was also on one of our many walks to CVS that I told Marcy I was pregnant with Baby K.
3.)
Subway
- Oh there are surprisingly too many good stories to tell about Subway - strange but true that we have a bunch of stories about Subway. This was another place we frequented during the work days and always had a great time. It was awesome to go back today and have the staff greet us with smiles and tell us that they missed us.
4.)
The National Building Museum
- The theatre's annual gala was always held at the Building Museum and I'm sure you can guess who were usually the first two people on the dance floor.
5.)
Poste
- We had an amazing Young Professionals Night party here years ago where we racked up quite the tab. Hands down, this was the best night spent with Marcy in D.C. We definitely need to grab wine (and Marcy and Caroline!) to give you the details about this night.
6.) (We skipped actually going to these two places)
Target and the Regal Movie Theatre across the street from my old apartment
- Lots of fun inside jokes here, especially with Target.
7.)
Our Tony Award
- Marcy and I stopped by our old theatre to take one last picture with the Tony Award that the theatre won back in 2012. Our trip to New York for the
Tony Awards
was one of my favorite trips, we want to plan a return trip for sure!
8.)
T.J. Stones
- We created a new memory as we walked down memory lane. We had lunch at one of my favorite places, but a place that we have never been together. And while there Marcy gave me such a special and beautiful gift.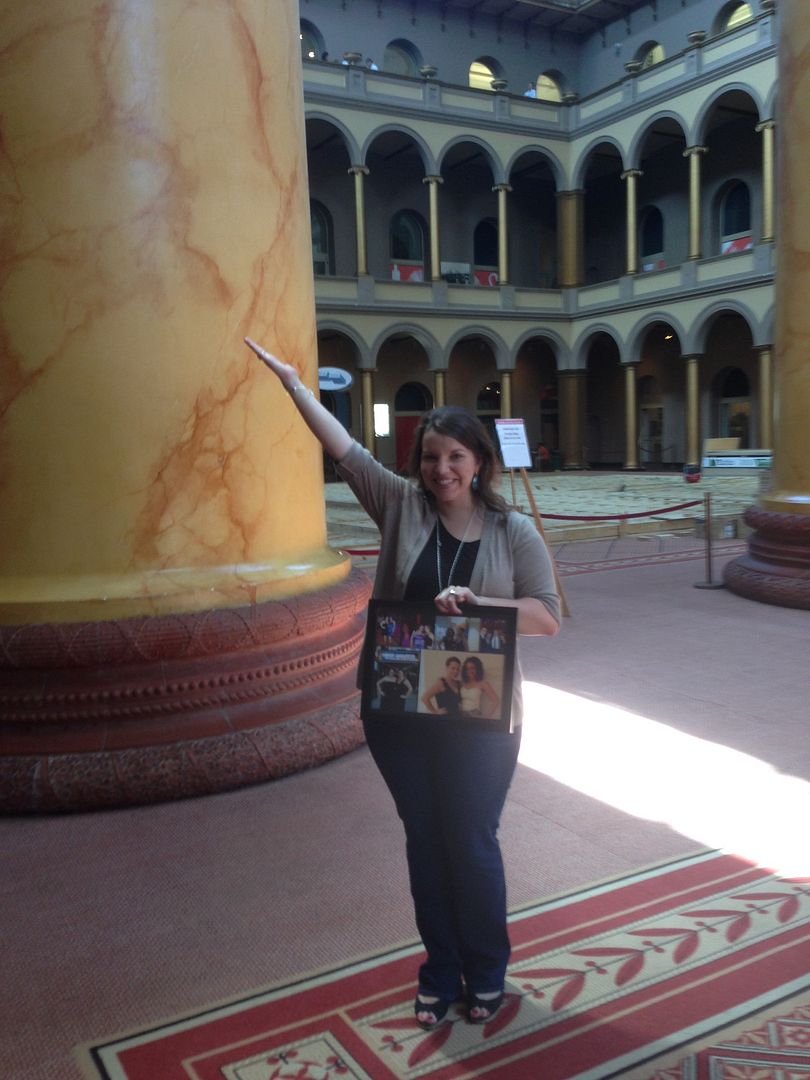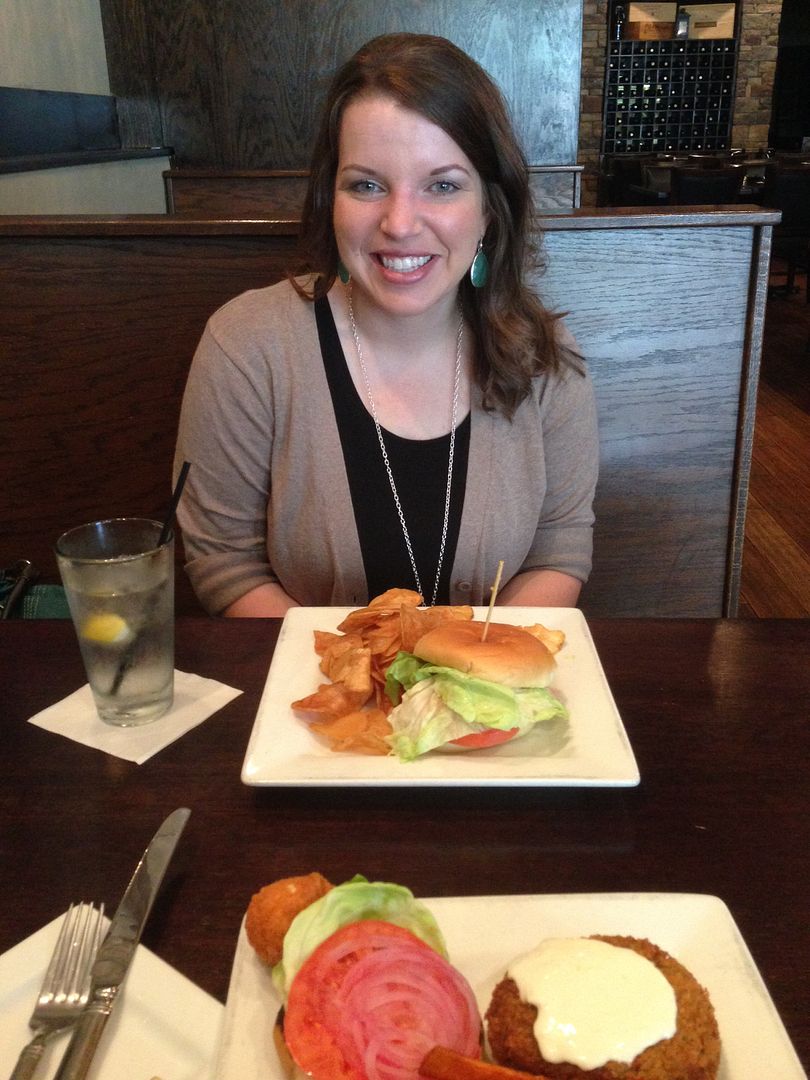 This was seriously such an amazing day, full of so much thought that kept a huge smile on my face all day long. Marcy is the type of friend that I hope all of you will one day have in your life. She is extremely supportive, beyond generous and she simply shows up in my life. She's someone I can count on for anything, including being unexpected. Thank you Marcy for showering me with love and friendship these past 6 years. Just like you said, we survived 24 years of sassiness apart and came together to create an amazing friendship, so I know our next chapter of friendship is going to be amazing!
So now its your turn, check out
Crest Be
and Be Unexpected! It could end up being a fabulous day, just like mine.