I just can't say no to a blog swap, especially a swap that is centered around my favorite holiday – CHRISTMAS. One of my fab blog friends Amy from At the Pink of Perfection (we seriously have so much in common!) and Teresa at Delightfully Darling hosted a stocking stuffer swap.
I got paired up with a fellow beauty lover, Jasmine over at Green Eyed Monster. Go check out her blog, she has so many great tips and beauty products to share.
Jasmine sent me some awesome goodies: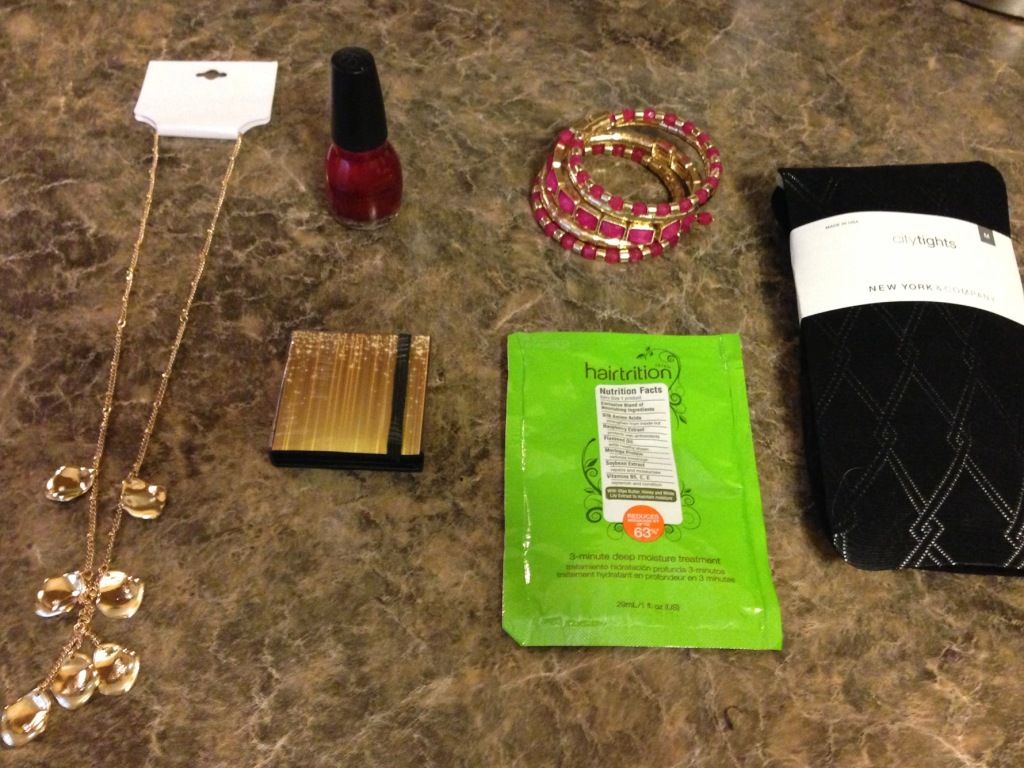 1.)
A super cute gold necklace (my gold collection is growing so this will come in handy!)
2.)
Some awesome holiday red nail polish in Sugar Sugar
3.)
A Bronzer Palette – can't wait to try this, I've never used one before.
4.)
A super cute pink wrap bracelet
5.)
Hairtrition's 3 minute deep moisture treatment
6.)
Lovely patterned tights (she must have checked out this post
to see I love them)
The box was terrific and I got so many awesome holiday treats. I'm actually very excited about the 3 minute deep moisture treatment because I have been looking for a deep conditioner, maybe this one will be the one.
Do you love stocking stuffers as much as I do? Leave a comment telling me your favorite stocking stuffers, I'm always looking for ideas for my family.