What a great week this has been! It's time for my fun High Five For Friday post. As always, I'm linking up with Lauren over at
From MyGrey Desk
.
Here are the top 5 moments from this week (this was a hard week to narrow down to just 5 things):
1.) JoJo's first plane trip was a huge success! I was so proud of our little pup.
2.) This was my nephew's first Christmas and I was sent this adorable little picture of him first thing on Christmas morning. Merry Christmas to me.
Yeah, he knows he's cute.
3.) Every year Tolar and I take a picture in front of the Christmas tree in our pajamas (including me without makeup on!).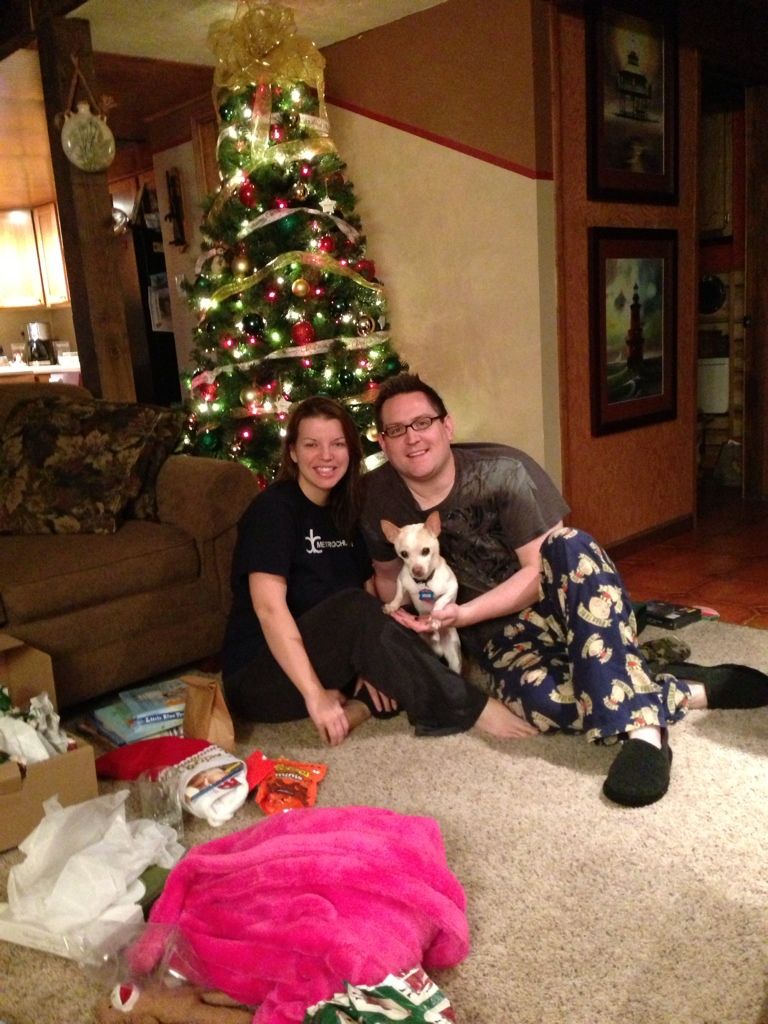 4.) Here's my man in his element. If you read
his post from yesterday
, you will see how much he loves guns and how much I don't. (Check out his sweet earmuffs, Tolar's Dad bought those for me)
5.) It snowed 8 inches in Southern Illinois. We ended up getting snowed in for a day and it was glorious. Our day consisted of watching movies, eating yummy food, laughing, some sledding and my sister in law gave me a Mary Kay facial (more on that coming soon!).
Hope your week and Christmas were spectacular – no one really uses that word anymore. I'm bringing it back!