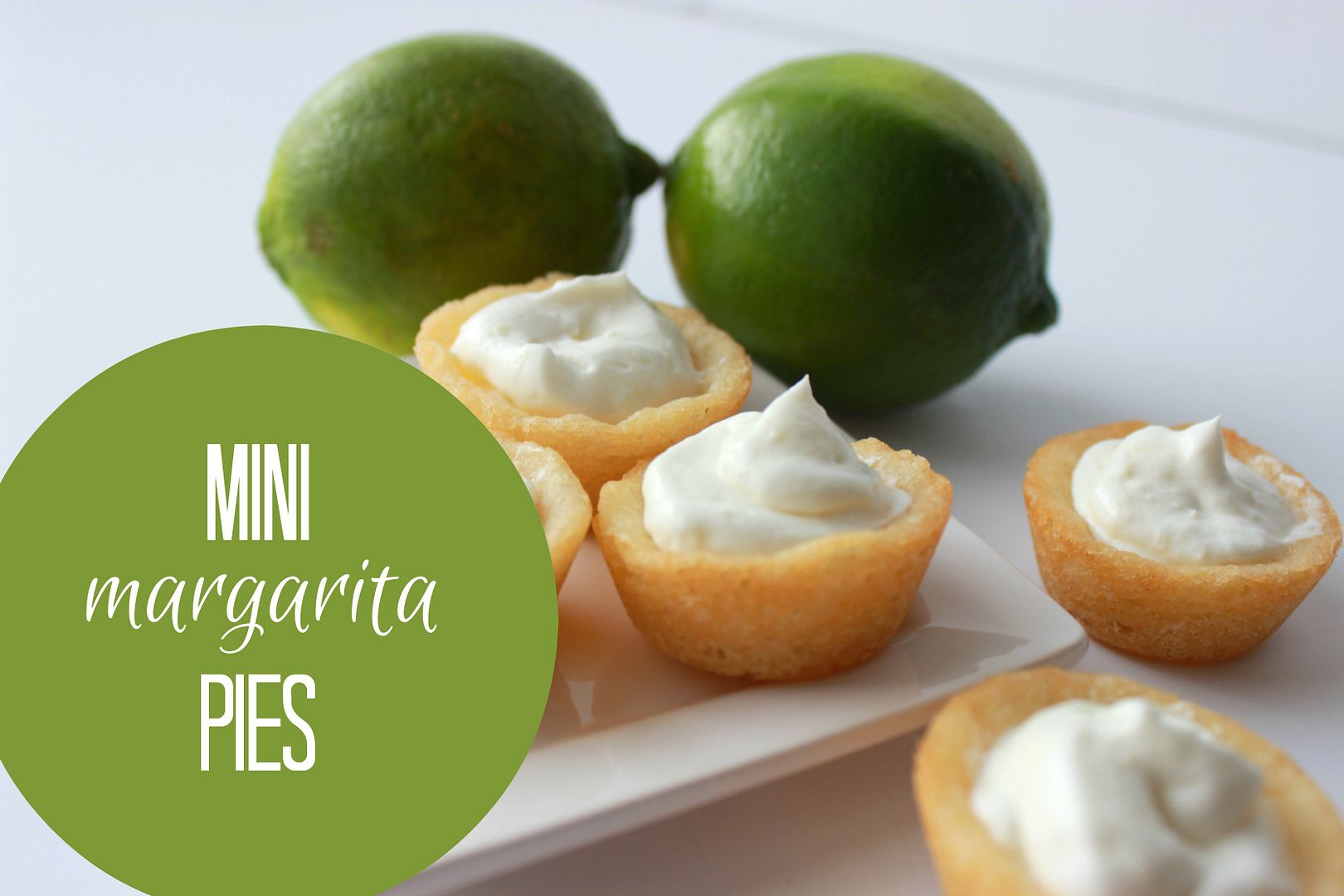 I'm a huge fan of key lime pies and margaritas. Really anything with a lime or lime flavoring - I'm all about devouring it (hello, lime tostitos!). I also love mini food, because I don't have to feel guilty about consuming a couple. These mini margarita pies are little, light (kind of) and oh so yummy.
I can't take credit for this recipe; my great friend Annie brought these to a cookout
years
ago and everyone raved about them. In fact, I think Tolar was the biggest fan out of everyone. Sadly, it has been several years since I made them so when I went to find the recipe, I couldn't. But Annie came to the rescue! She shared
this link
with me...however there wasn't an image so I couldn't pin it on
Pinterest (come follow me!)
to save it for later use (because I'm sure Tolar and our friend Jimmy are going to expect me to make them again). So I decided to help myself and you out.
Feast your eyes on this fun and yummy recipe! These mini margarita pies are perfect for any occasion - cookout, birthday party, new year's eve party, valentine's party, having friends over, girl's night, anything! Make these and be ready to share the recipe, because your friends will rave.
Besides being small in size and full of flavor, I love that there isn't too much prep work involved. Enjoy!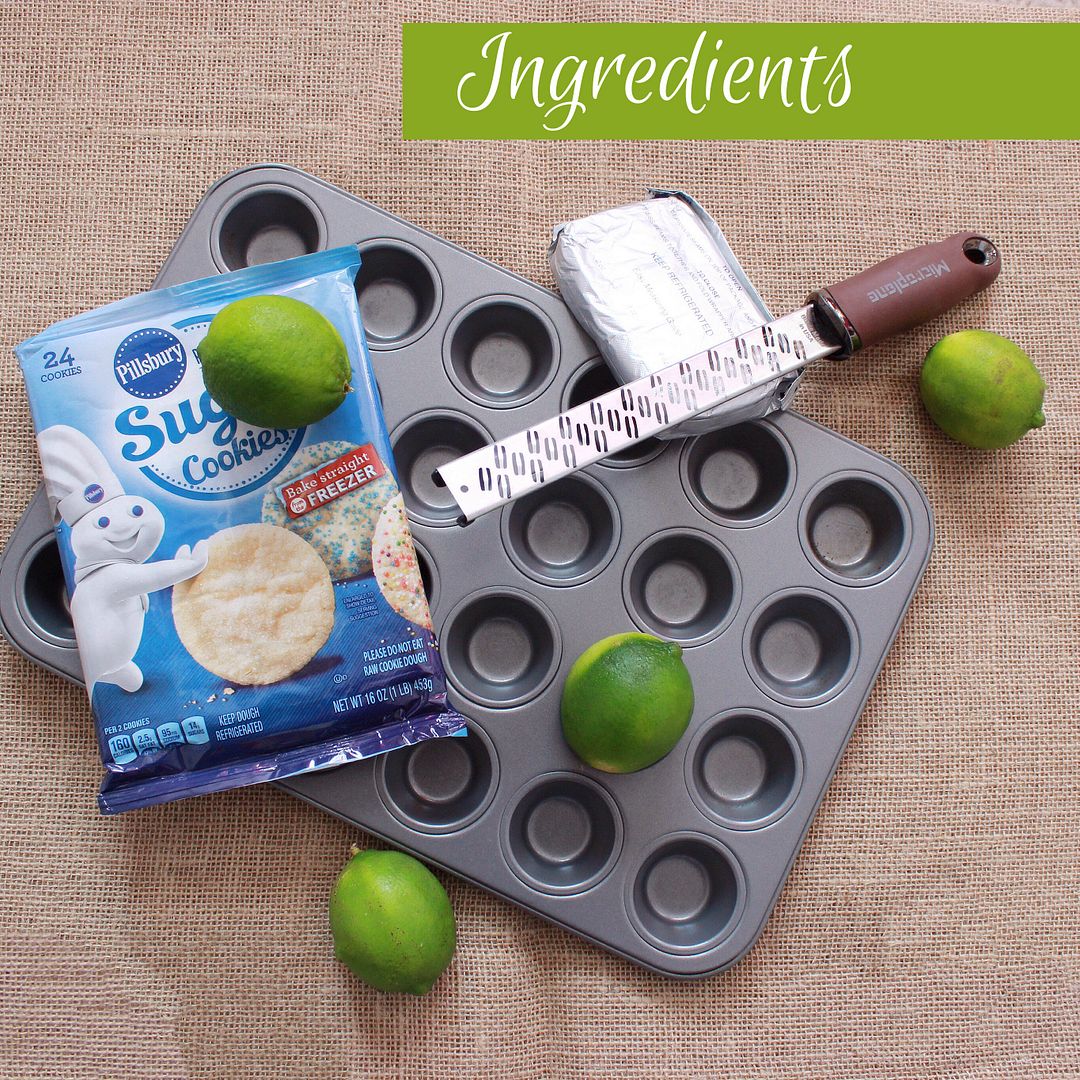 INGREDIENTS:
-1 package refrigerated cookie dough (use the break and bake kind)
- 1 package
softened
cream cheese
- 1/3 cup powdered sugar
- 2-4 limes (depending on how much lime flavor you like)
- 8 oz container of cool whip
INSTRUCTIONS:
1.) Preheat oven to 375 degrees.
2.) Cut the break and bake sugar cookies in half. Roll each half into a small ball and place in ungreased mini muffin pan.
3.) Press cookies with a floured mini tart shaper (HACK: I used the top from my vanilla extract - just make sure it is screwed on very tight).
4.) Back cookies for 8-10 minutes (8 minutes is what I used, our oven gets pretty hot).
5.) Remove from the oven and cool for 1 minute. Then lightly repress with a floured mini tart shaper.
6.) Place on cooling rack.
7.) In a bowl, combine
softened
cream cheese with powdered sugar.
8.) Cut limes in half and squeeze to add lime juice. You can also use a microplane grater to add some lime zest to the mixture.
9.) Add cool whip and whisk all together until smooth and creamy.
10.) Transfer cream cheese mixture to a sandwich bag, cut a tiny hole in the corner and pipe into the cooled cookies.