Happy Weekend lovelies! You made it another week and I hope this week had a bit less snow for you than last week.
I love my Friday posts because it gives me an opportunity to stop and remember the fun times and good times from my week.
1.) Baby K decided that our ottoman, which also doubles as a storage bin for our living room blankets, was better suited as a play area for her. She played in the thing all week long and had a blast. Sometimes she would pretend it was her bed and would say "night night" as she laid down. So stinkin' cute.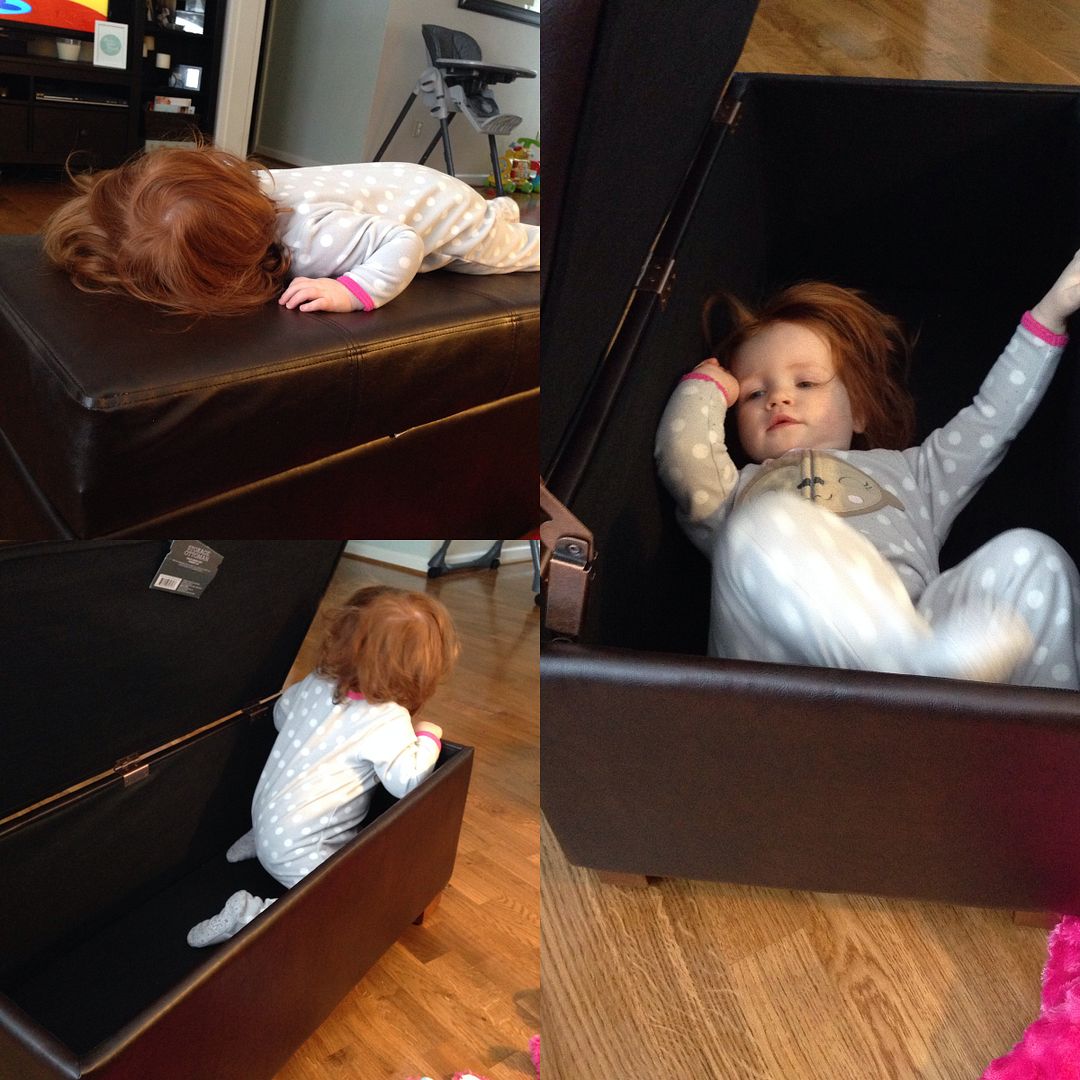 2.) I've been reading through the Daily Devotional
Jesus Calling
with the women of our church and had a nice little reminder over the weekend to pray continually. 1 Thessalonians 5:17 is a verse with few words, but the words are so powerful and so true.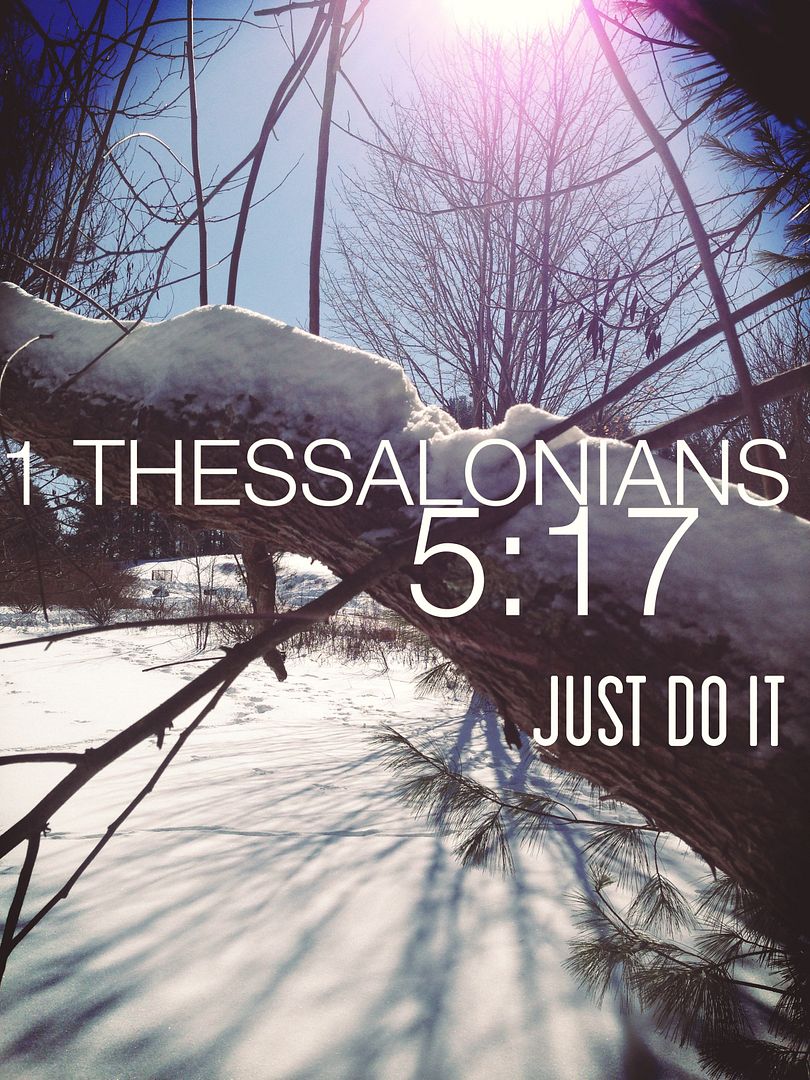 3.) Recently, Baby K has gotten into the habit of wanting to climb into our bed to watch the ipad. If I'm not laying in the bed with her, I will surround her with pillows so she doesn't fall out. I caught a glimpse of her as I was getting ready and just had to capture it with a photo.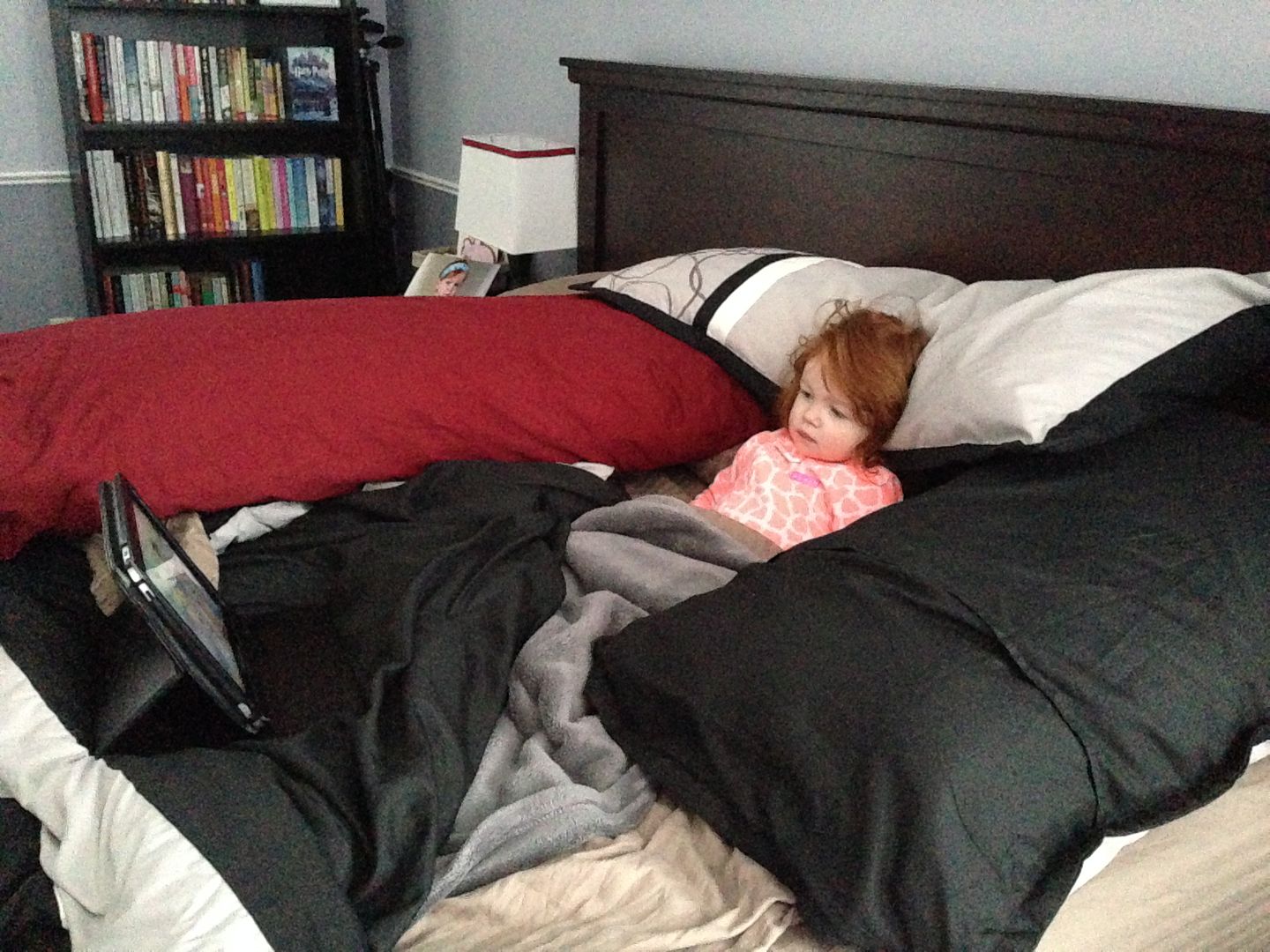 4.) We got more snow...again. But this time it was so pretty because it actually stuck to the trees.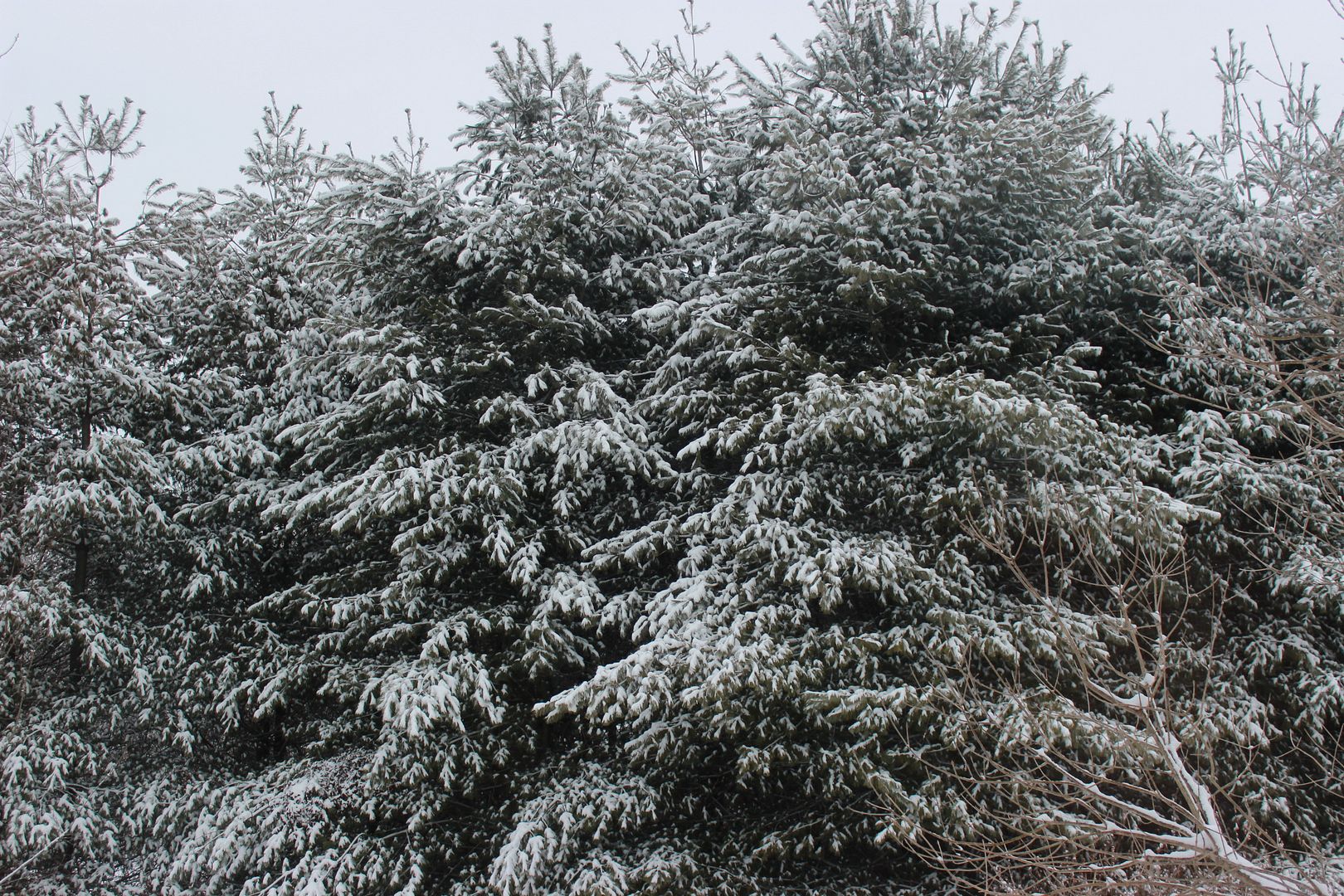 5.) Did you see yesterday's post announcing the new weekly (Thursday) link up hosted by me and
For Lauren and Lauren
?
That's right!
A Weekly Link Up!!!!
We want to connect with other bloggers and invite you to join us. The beauty of this link up is that you can blog about anything and be included:
a favorite outfit
a bible verse
a baby item
an iphone app
a person
a quote
a recipe
anything that you couldn't live without that week, we want to hear about it
Mark your calendars for
every Thursday
and come link up with us. You can link up here at Pursuit of Pink or over on
For Lauren and Lauren
. And if you aren't a blogger, this is a great opportunity for you to find even more awesome blogs to follow. #yourewelcome
***Grab the button below and help us spread the word!!! We can't wait to have you join us - we kick things off NEXT WEEK, on Thursday, March 5.***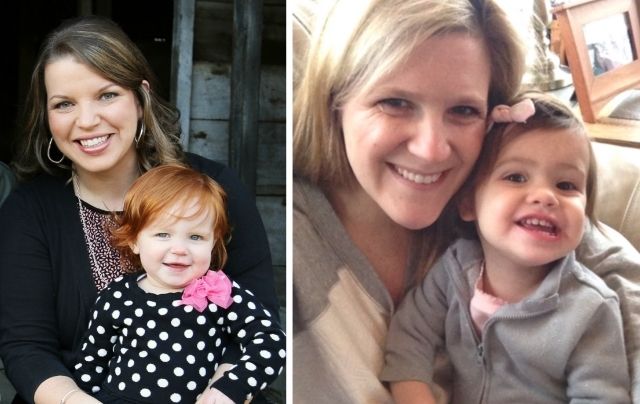 I'm linking up with
Bright on a Budget
,
September Farm
,
Meet @ the Barre
and
Style Elixir
.