I don't know about you, but when my purchase actually gets used for GOOD and has a purpose that goes deeper than just the selling of goods, I'm very inclined to buy. Several months ago, I was introduced to an incredible brand that is literally changing lives of females in need. New Hope Girls is a Dominican Republic-based nonprofit organization that has beautiful bags all handmade by women looking for an honest living. Funds from the bags go to support their mission of rescuing girls from trafficking and exploitation.

Today is an exciting day for New Hope Girls, because today is the launch of their 4th collaboration with Vera Bradley. Yes, Vera Bradley - a brand that I'm sure you have heard about for quite some time. How awesome that such a well known brand as Vera Bradley is helping to elevate the mission of New Hope Girls?!?!

Before I jump into the BEAUTIFUL collection that is New Hope Girls + Vera Bradley, I want to give you a bit more information about New Hope Girls.





New Hope Girls
New Hope Girls works to fight trafficking, exploitation and abuse in young girls in the Dominican Republic by providing a home for them in a New Hope Girls safe house. The girls are raised and provided for just like daughters would be in a loving family. In addition to running the safe houses (they have two!), New Hope Girls also has a workshop where they employ adult women, giving them an opportunity to earn an honest living. The women hand make all of the beautiful bags that are available to purchase from New Hope Girls and proceeds go right back to supporting the mission to provide rescue, refuge and restoration to girls and women.

The beautiful bags are made from high quality and beautiful upholstery fabric that is sustainably sourced in the Dominican Republic. When you purchase a bag, you receive a tag that tells you who made the bag and some of her story. Each bag has such a beautiful purpose!


There are so many different styles and patterns of bags to choose from. I am sure that when you check out the New Hope Girls website you will find a bag perfect for your mom, your sister, your best friend and even yourself. They have bags for so many types of activities. What I really love about the bags is that they are all so beautiful and unique. The fabrics are unlike any bag I've purchased in the states. When I wear my New Hope Girls travel tote, I always get compliments. In addition to bags, they also have apparel and coffee mugs, so check out their site.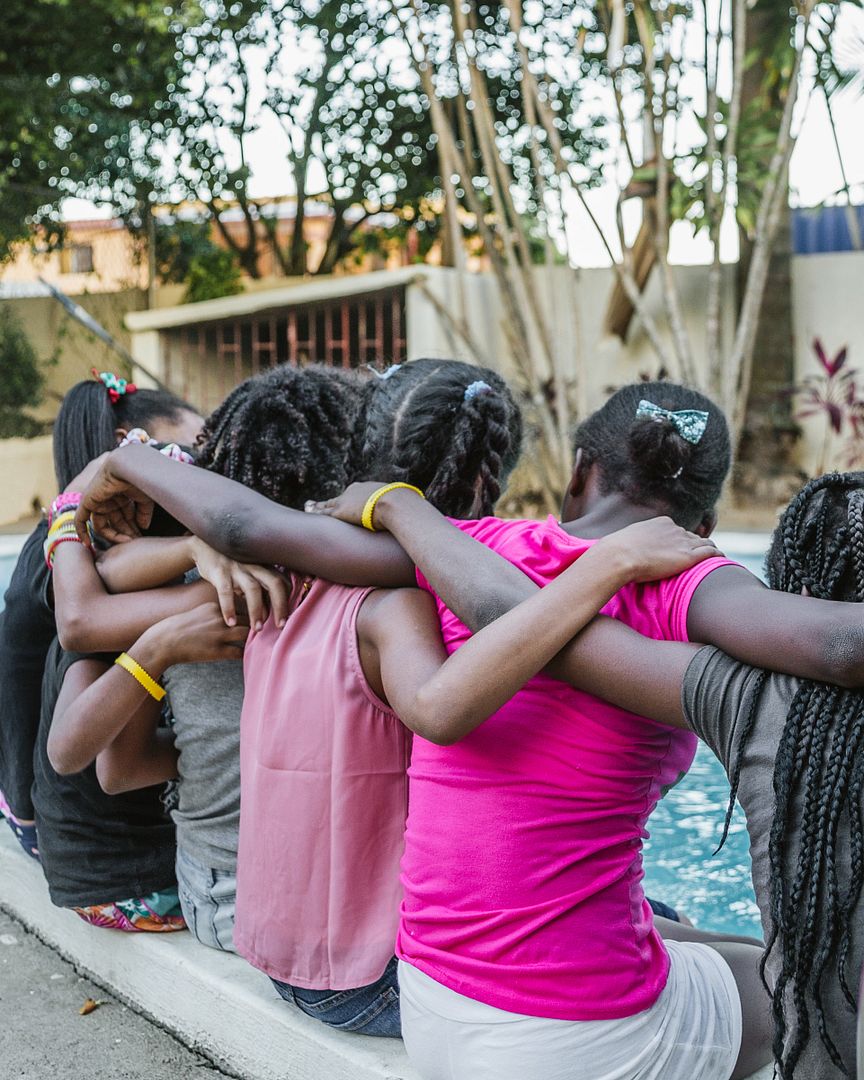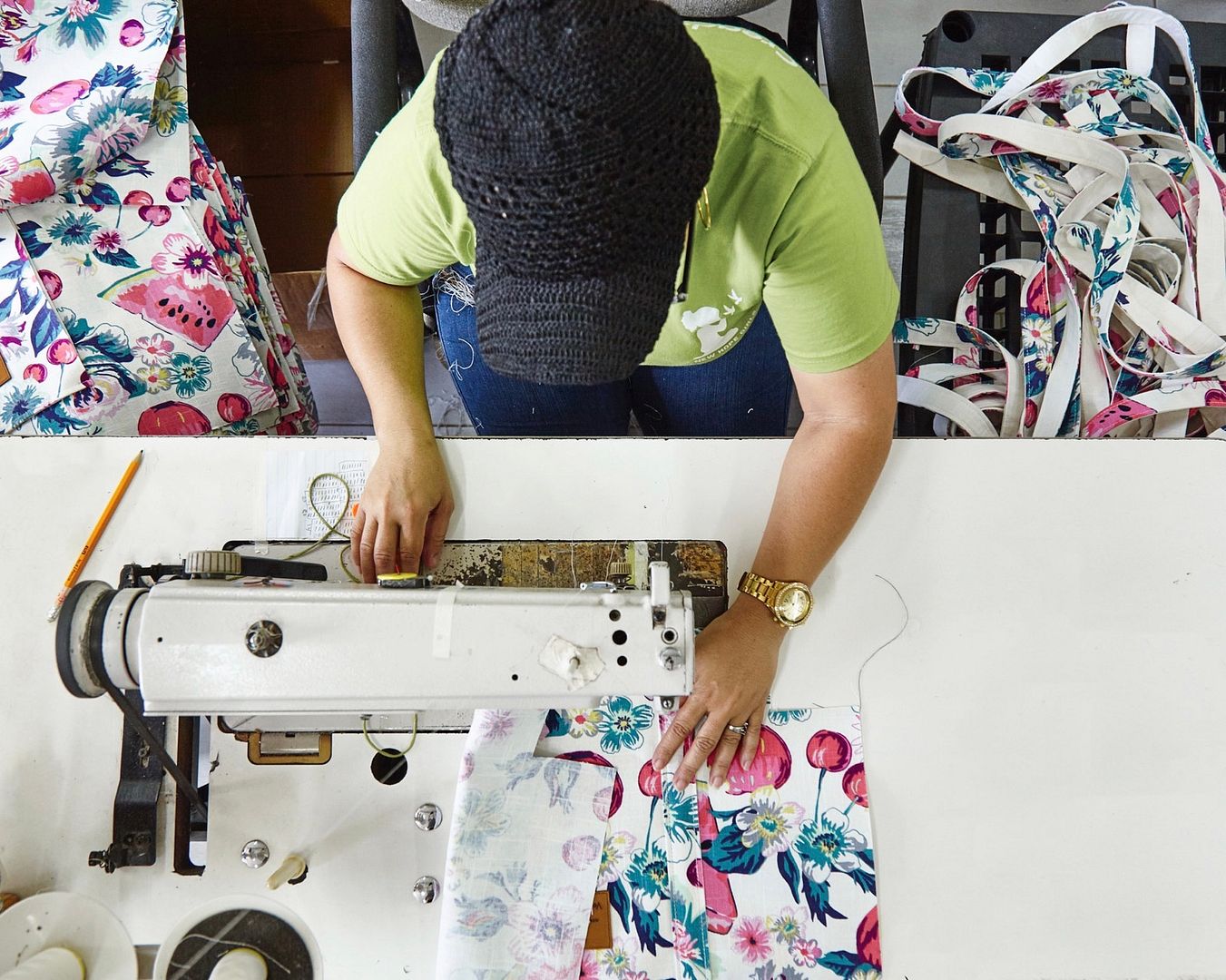 The New Hope Girls + Vera Bradley collection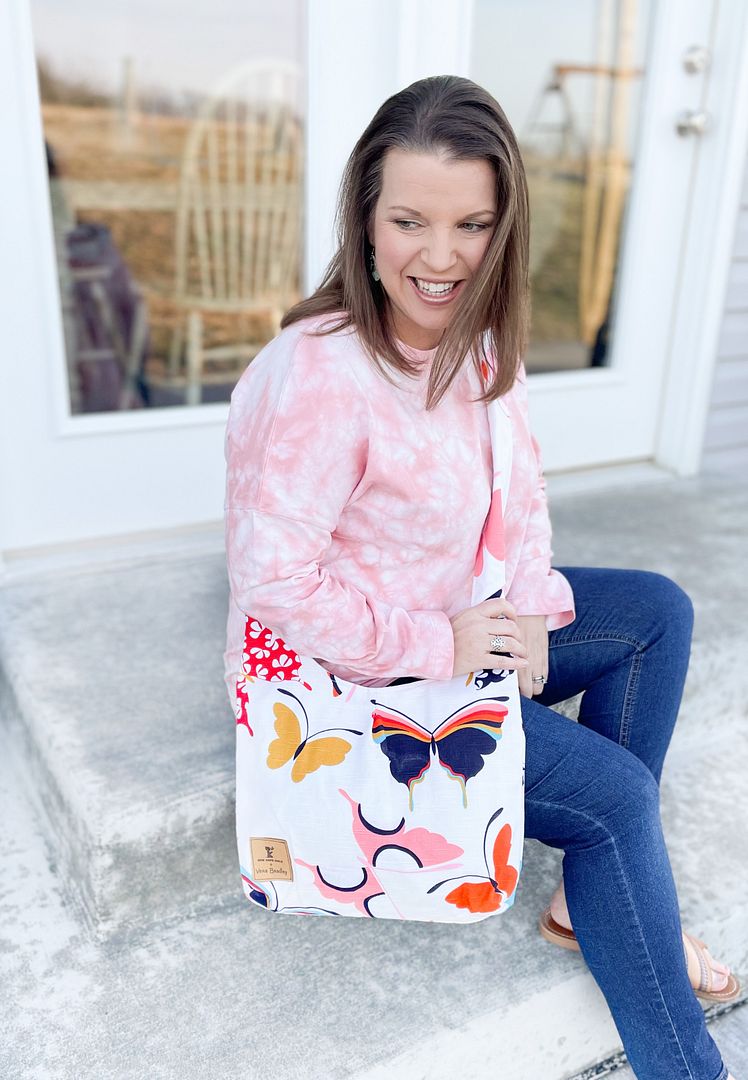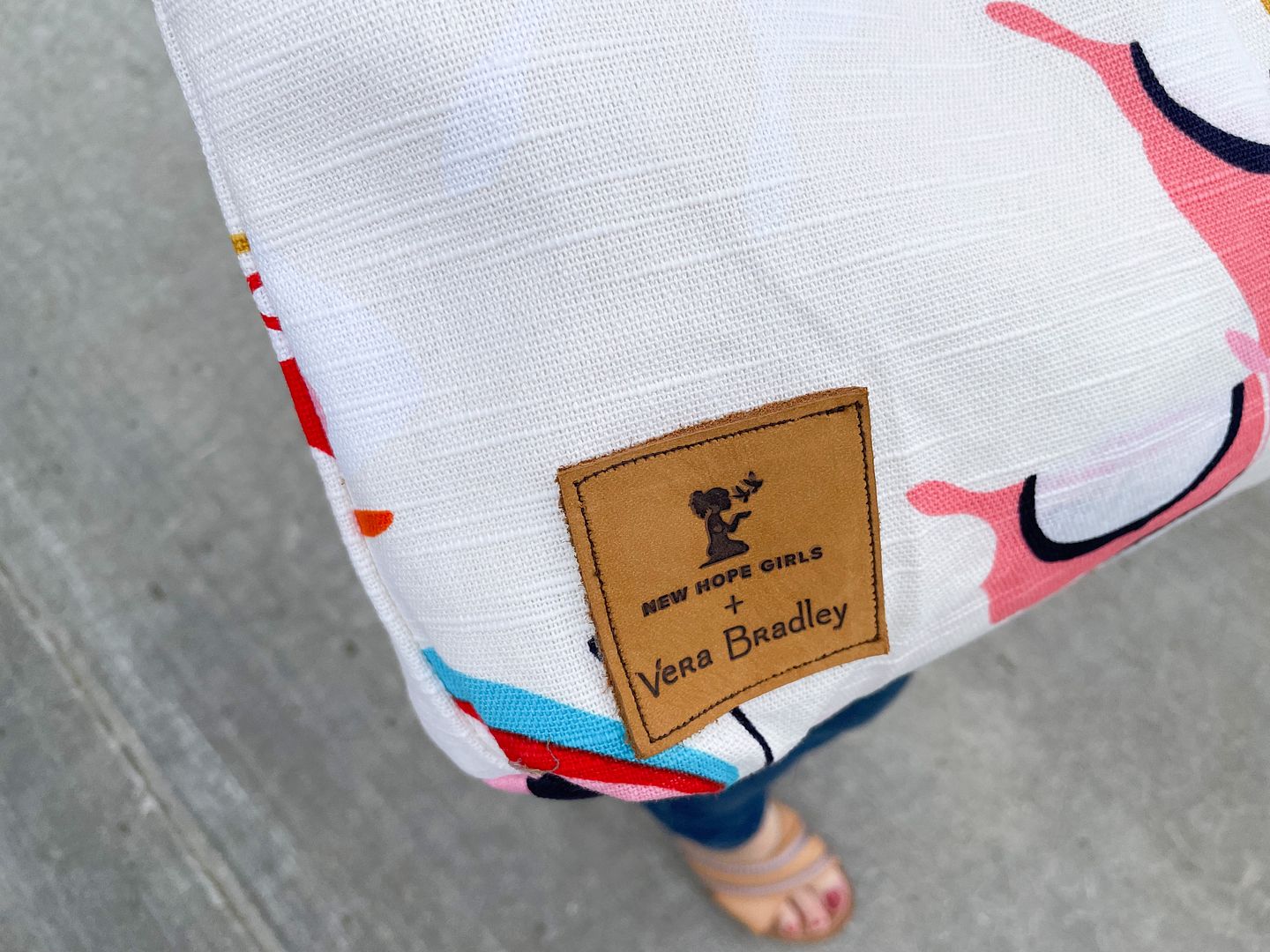 In honor of International Women's Day and the anniversary of New Hope Girls, they are launching their 4th collaboration with Vera Bradley. This collection features five beautiful bags: a hobo, a patchwork hobo, a duffel, a crossbody and a cosmetic pouch. Five products, five opportunities to change lives.

The bags are made with high-quality beautiful fabric that includes colorful and beautiful butterflies. The butterflies signify transformation which is what New Hope Girls provide to the girls they rescue and the women they employ. A special feature included with the design is that the inside liner includes "Created for more" handwritten in both English and Spanish. The handwriting is special because it is the writing of the girls involved with New Hope Girls. That will serve as such an powerful reminder that the bag you are wearing is helping out the person who wrote that phrase.

Through this collaboration with Vera Bradley, 75% of the purchase price is donated to New Hope Girls to help them continue to reach girls and women in dark places and give them a life that was indeed, created for more.

I urge you to check out the website and these beautiful bags. I'm sure when you gift a loved one a New Hope Girls bag, it will easily become their favorite bag. The bags are versatile and can go with so many outfits, yet they make a huge statement and can be the focal point of someone's outfit. And doesn't it just make you smile thinking that your purchase can do so much? With the click of a link you can be on your way to making a huge impact in the life of a little girl who so desperately needs saving.

If you are interested in the butterfly bags from the New Hope Girls + Vera Bradley collection, don't delay in ordering. The bags from their collaborations usually sell out! Click here to head to their site now. Your purchase can help change lives!