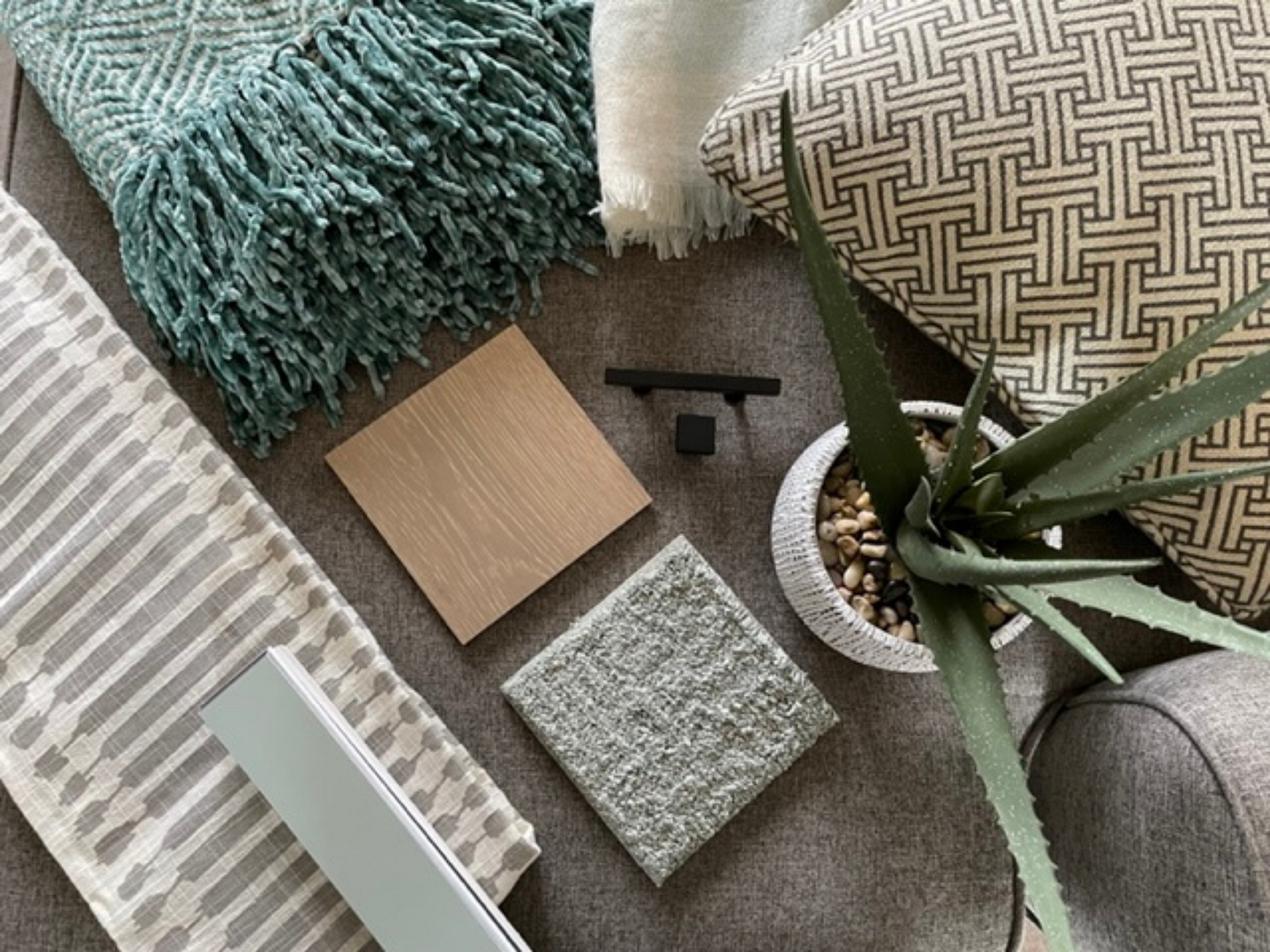 Thank you to Carpet One Floor & Home for sponsoring this blog post. All photos and opinions are completely my own.
Home decor styling and organization have always been areas that have brought me joy. It is so thrilling to me to take items that I love and put them together with other loved and unique items to create an inviting home. When we built our house a few years ago, my main focus became home design and styling our home just right. Through my
instagram channel
and posts on this blog, it is my goal to give you advice and tips to help you create a home that you truly love.
So where do you even start when it comes to styling your home? One thing I like to do is create a mood board to see if items I have in mind will look good together in a room. For me, a mood board is great to help me gather ideas and color schemes and to start to see my vision come to life. Seeing different colors and textures all together in one place helps me determine if the look I dreamed up in my head is actually going to work. Mood boards are a source of inspiration! I'm going to walk you through creating a mood board.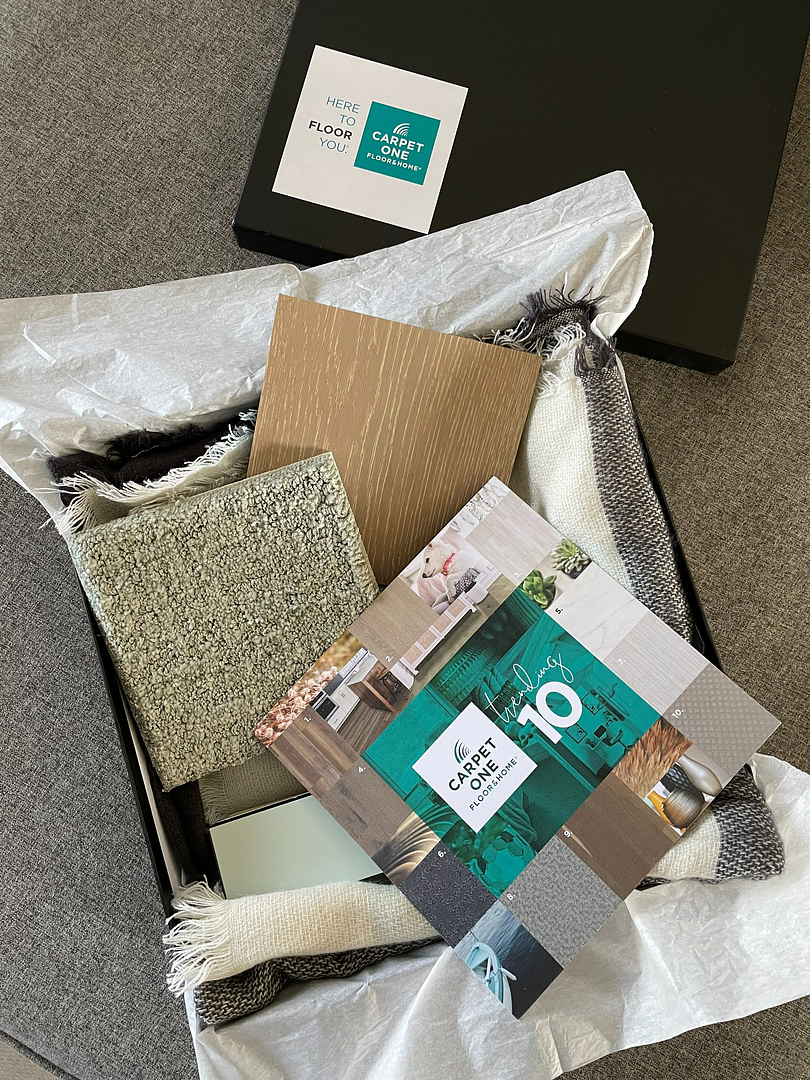 Creating a mood board
Let's pretend that you have asked me for help to create an inviting living room that is also pet-friendly. The first thing I suggest you choose is flooring, since flooring is a pretty nice investment in your home. Start with flooring because a flooring choice can inspire the rest of the room. For a pet-friendly living room, I suggest something that offers waterproof technology. Carpet One Floor & Home has put together a list of the
Trending Ten
floors and I've got my eye on two flooring options from their list. Both of these flooring options would be perfect for creating an inviting and pet-friendly living room in your home. Carpet One sent me some flooring samples to check out and here are the two that I recommend for a pet-friendly living room: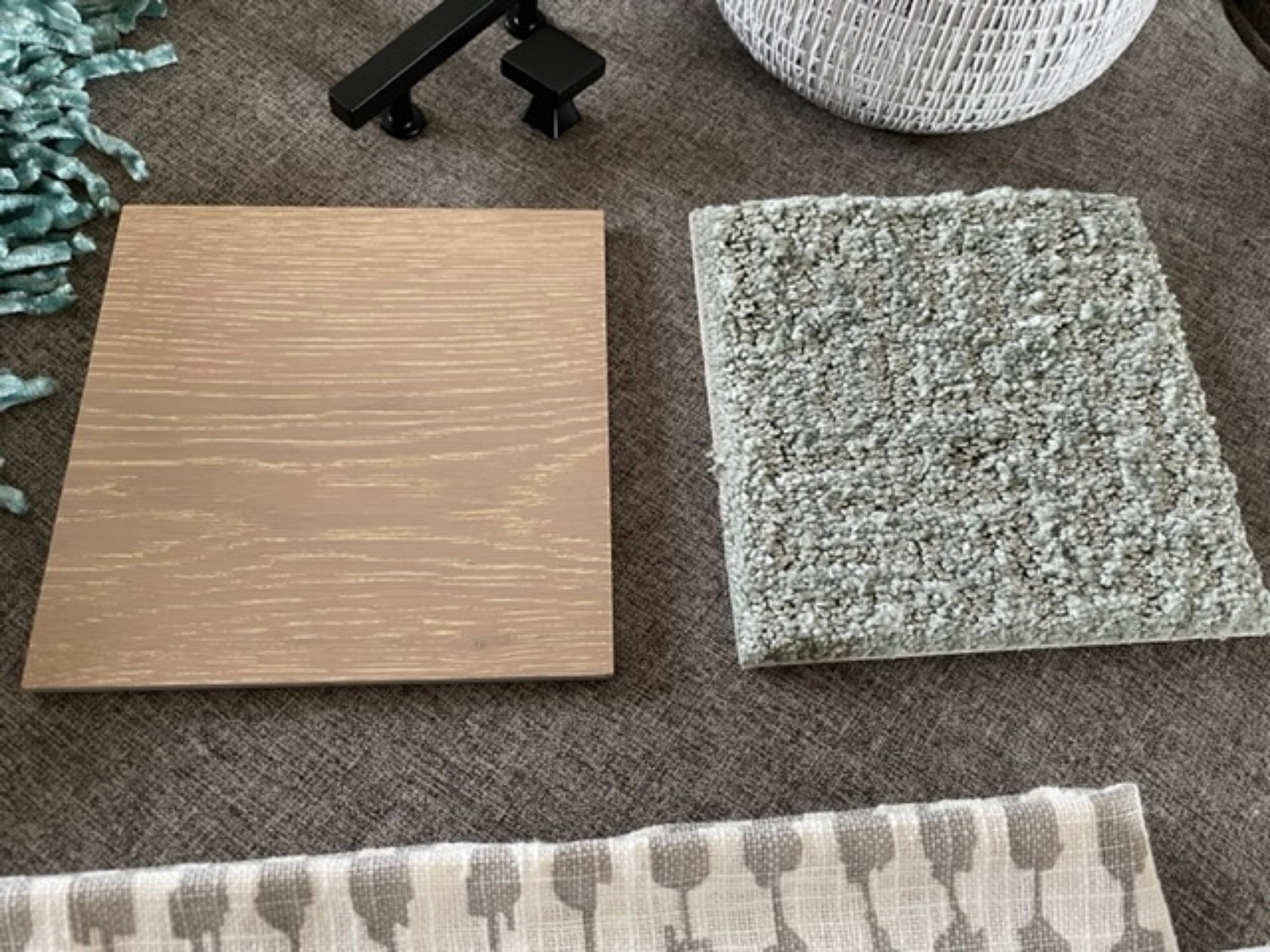 1.)
For carpet:
Orchard Stones in color Aloe
If you prefer soft carpet in your cozy living room, Orchard Stones has great options. The carpet is cozy and soft but also pet-friendly and waterproof! I also love the texture design of the carpet that can help to mask dirt that will inevitably be tracked in by your loving pet. The color Aloe adds some slight color to the room without feeling overpowering since it is still a somewhat muted tone.
2.)
For hardwood:
Shelby Lane-White Oak in color Antique
If you need a flooring that can stand up to spills, scratches and dents, then Shelby Lane-White Oak flooring is the way to go. The flooring is waterproof and extremely durable. Antique, the color for the hardwood floors, is the perfect neutral tone, allowing you plenty of options when it comes to colors and other design elements.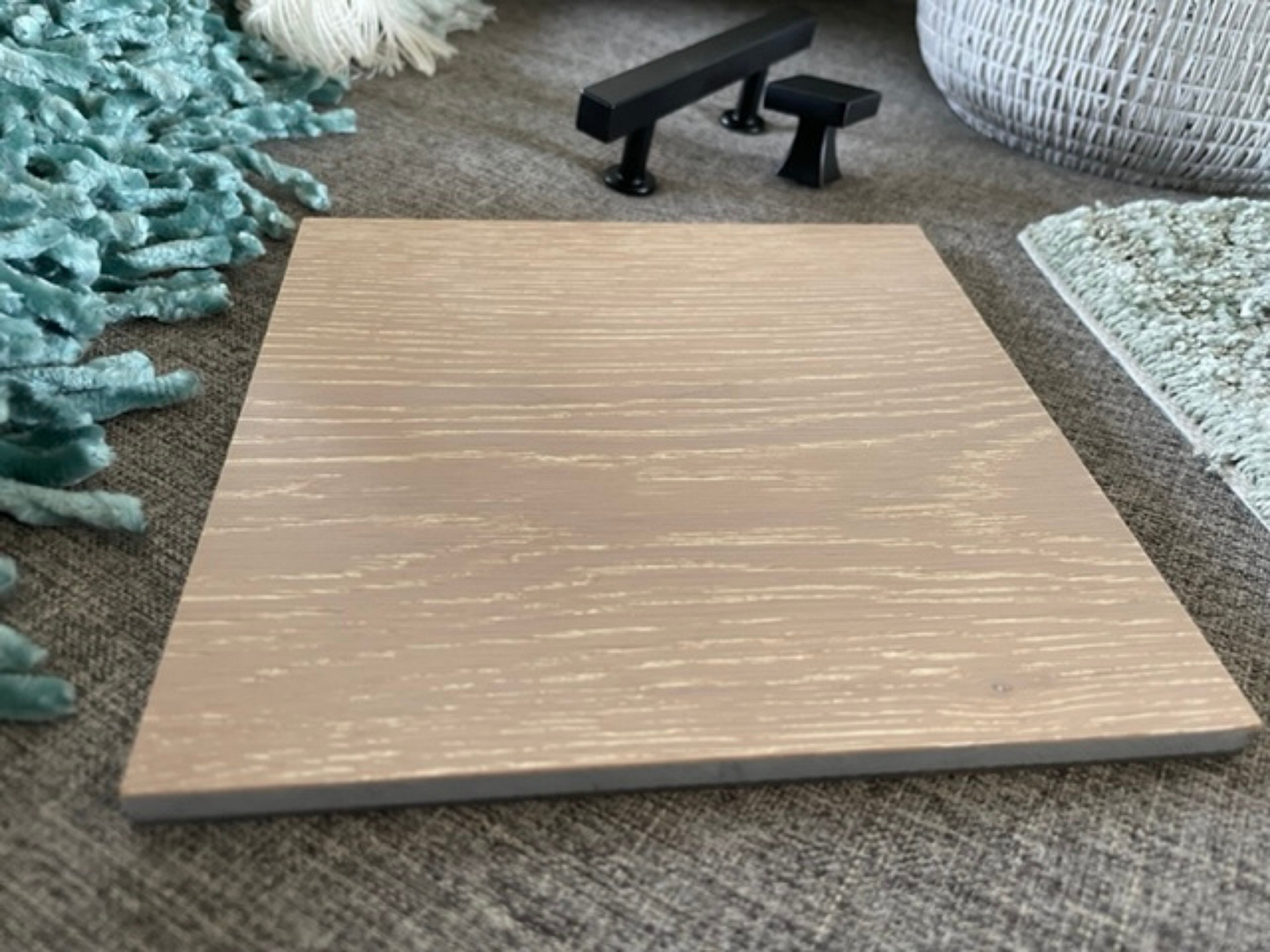 To create the rest of the mood board, I let the light green (Aloe) from the Orchard Stones carpet sample lead me to picking other green tones for the rest of the room. The greens will serve as pops of colors against the neutral Shelby Lane-White Oak flooring.
Additional elements in the mood board:
Since we have our own sweet dog, I know all too well that a pet-friendly living room needs a
couch
with removable cushion covers that can easily be washed. A grey couch is a perfect neutral color for a living room. The grey can help the space feel bright and also allows you to add many different colors - depending on your taste - with pillows and other decor. I prefer to have my base pieces (flooring and couch) in neutral colors. Then I can add color and change things out as trends come and go without having to repurchase the large items.
Pillows
with removable covers are also helpful in a pet-friendly room. I also suggest buying covers that are sturdy and thick, that won't pill. You can add color and/or texture to a room depending on the pillows that you choose. I again went with neutrals for the pillows, but I like the design and added texture.
I added some
blankets
in two different colors of green (one teal, one more of a light mint color) to add some pizazz to the room. The blankets have different designs to them which also helps add texture and dimension to the feel of the room.
Curtains
are always a great addition to any living room. Since I'm going to use blankets and decor to add pops of color, I went with a neutral curtain with an ikat design. The curtains will go well with the grey couch and the ikat design serves as great decoration for the room.
Hardware
on entertainment centers and end tables can be fun to change out to update a piece of furniture. For this room, I suggest using matte black handles and drawer pulls as the black contracts really nicely with the floor colors.
Plants
are a great addition to any room. I added an aloe plant to give some more green to the room and to help add color.
And finally, I chose a light mint
paint
color to tie the whole room together. The color of the paint is extremely muted, just like the color of the carpet. This helps add some color to the room without being too bold. It gives the room some character instead of plain white, but allows you to still go bold with other decor options.
There you have it. Bringing together flooring, fabrics and textiles plus a few decor pieces can help you visualize the look and feel of a project when designing a room. After you settle on a color palette, then you can start to add in pieces of furniture to complete the look. Have I inspired you to create a mood board for your next project? Remember to check out the list of
Trending Ten floors
from Carpet One to help inspire your next design project.