Spring is on its way and I know for a lot of people that means Spring cleaning and updating your home. But what do you do if funds are tight? Luckily there are numerous options to help add character and updates to your home without breaking the bank.

Paint
A very easy and inexpensive way to update the look of any room is with paint. Don't underestimate the power of a fresh coat of paint. Just changing the color of a room can make a big difference and drastically change the look and feel. You can paint an entire room, paint just one wall, add a painted wall arch, and more!
Window Treatments
Add additional character to a room with window treatments. While some window coverings and treatments can get costly, there are SO MANY on the market that are really quite affordable and of great quality. Faux wood blinds are a neutral, safe and practical option for your windows. Cellular shades and roman shades are nice options for a different and somewhat upscale look.
Feature Walls
One of my favorite ways to update our house is to add a feature wall to a room. I have seen so many pictures over the years of beautiful board and batten walls and I knew that I wanted one in my house. Adding crown molding or feature walls helps to increase the value of your house. During the pandemic when I had a ton of time on my hands, I asked my husband to show me how to use power tools and I created a board and batten wall for our entryway and I love it. I am proud to say that 90% of the work was done by me! Check out Pinterest and Instagram and I guarantee that you will find tutorials showing you how you can do a feature wall yourself. By installing the wall yourself you will save tons of money.
Bathroom Mirrors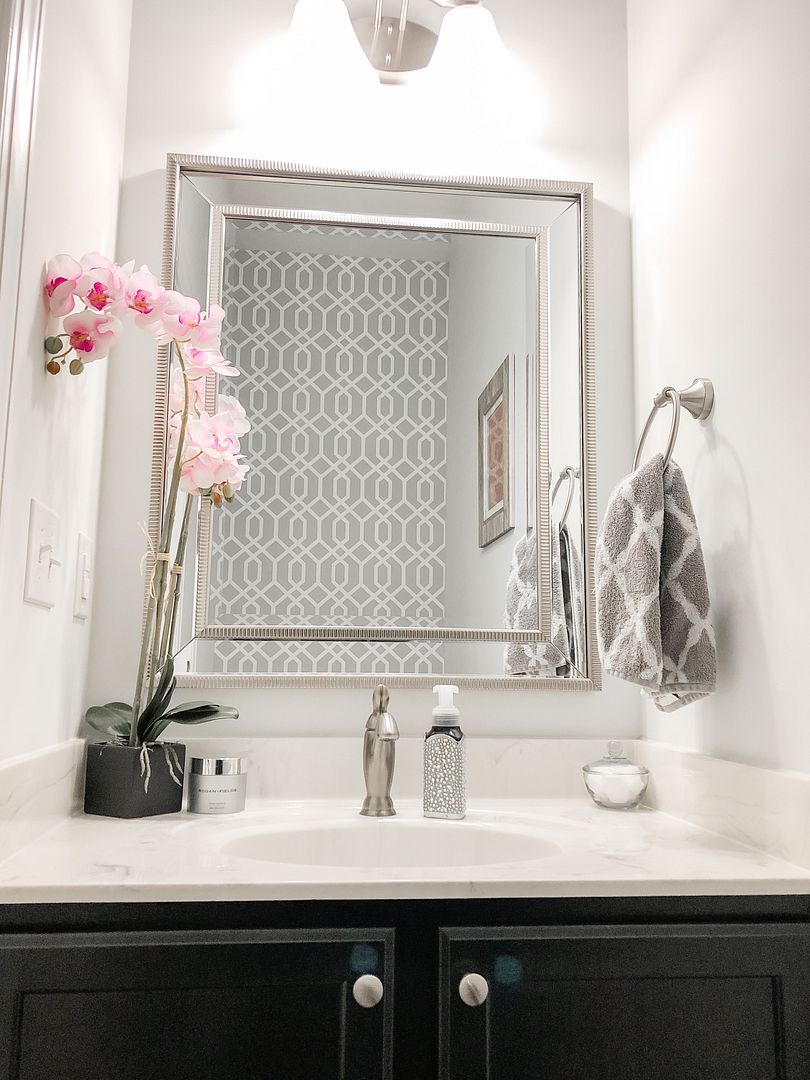 Trade in your boring builder-grade bathroom mirror for a framed mirror. When we were building our house, I asked our builder to leave the mirrors off the walls in our bathrooms. Instead, I shopped around and found some great sales on framed mirrors to help add extra character to each bathroom. And if you can't find a framed mirror that you like, consider building a frame yourself. There are tons of tutorials on Pinterest to teach you how.
Kitchen Backsplash
Adding a backsplash in a kitchen is a great upgrade! You can get really creative with colors or stay with a neutral pattern. There are so many options. I'm going to let you in on a big budget-friendly secret. Check out peel and stick backsplash! I installed a peel and stick backsplash in my kitchen two years ago and I'm still pleased with the look. The installation was a breeze, no one is able to tell that it isn't real porcelain tile unless they touch it, messes wipe off easily, and the cost was so affordable! Adding peel and stick backsplash to my kitchen is one of my favorite home projects to date.
Barn Doors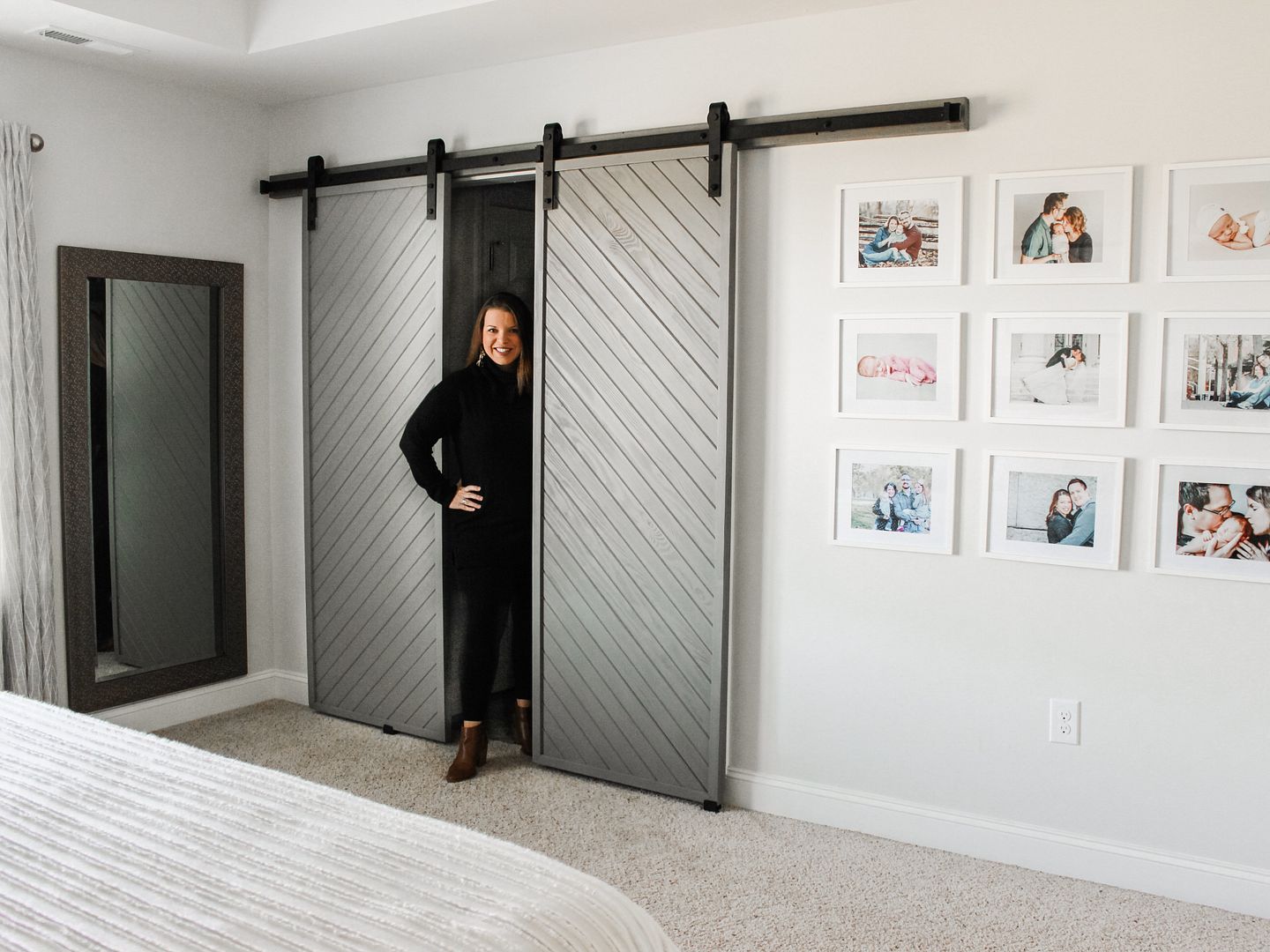 A terrific way to add interest and character to a room is by installing a barn door. Barn doors have come a long way and I know you will be able to find some really affordable kits. You can use a barn door for a bathroom, a pantry, a closet, anywhere. They are easy to install and quite beautiful.
Decocrated home decor

Probably the easiest and most affordable way to update your home is to change out your decor with each new season. The BEST way to do that is with a
Decocrated subscription
. You get 6-8 home decor items shipped straight to your door for a very low price. You would not be able to go to a store and buy each item individually for the same price.
Now take what you have read and go make some affordable updates to your home!