When choosing blinds, unlike some home décor that constantly change from season-to-season you want to choose window coverings that can seamlessly transition through each month while remaining stylish, timeless and, complementing the space. The experts at Blindster
created a guide for you below on some lasting blind trends that will tie together your space without breaking the bank.
(The blinds and roman shades that you see pictured in this post are all from Blindster. I have linked my exact items under the specific window covering. Thank you to Blindster for sponsoring this post.)
According to the US Department of Energy heat gain and heat loss through windows are responsible for 25%–30% of residential heating and cooling energy use. Cellular shades or honeycomb shades have the highest R-value of all shades because of their ability to trap air and help insulate a room.
Cellular shades have cell-shaped shades that trap and insulate air by creating a barrier between the window surface and the room. This can reduce heat loss by 40% and about 20% in energy savings.
Based on the color and level of sheerness, cellular shades can provide privacy and light control. Cellular shades are sleek and offer a clean finish to any room. Whether the space is country chic or modern, cellular shades act as a clean accent that offers privacy and saves you money.
Roman shades were initially invented out of practicality by the ancient Romans who were one of the pioneering civilizations of décor and design. They were created as a means to protect homes from dust and debris, the shades have evolved to suit modern needs for window coverings such as light control, thermal loss control, and privacy.
Roman shades like cellular shades offer thermal protection on windows based on the shape and fit therefore saving money on energy costs. They are fitted so they also provide privacy and light control.
Roman shades require craftsmanship and are very stylistic. When the right color or pattern is selected for a room, it instantly adds visual interest. `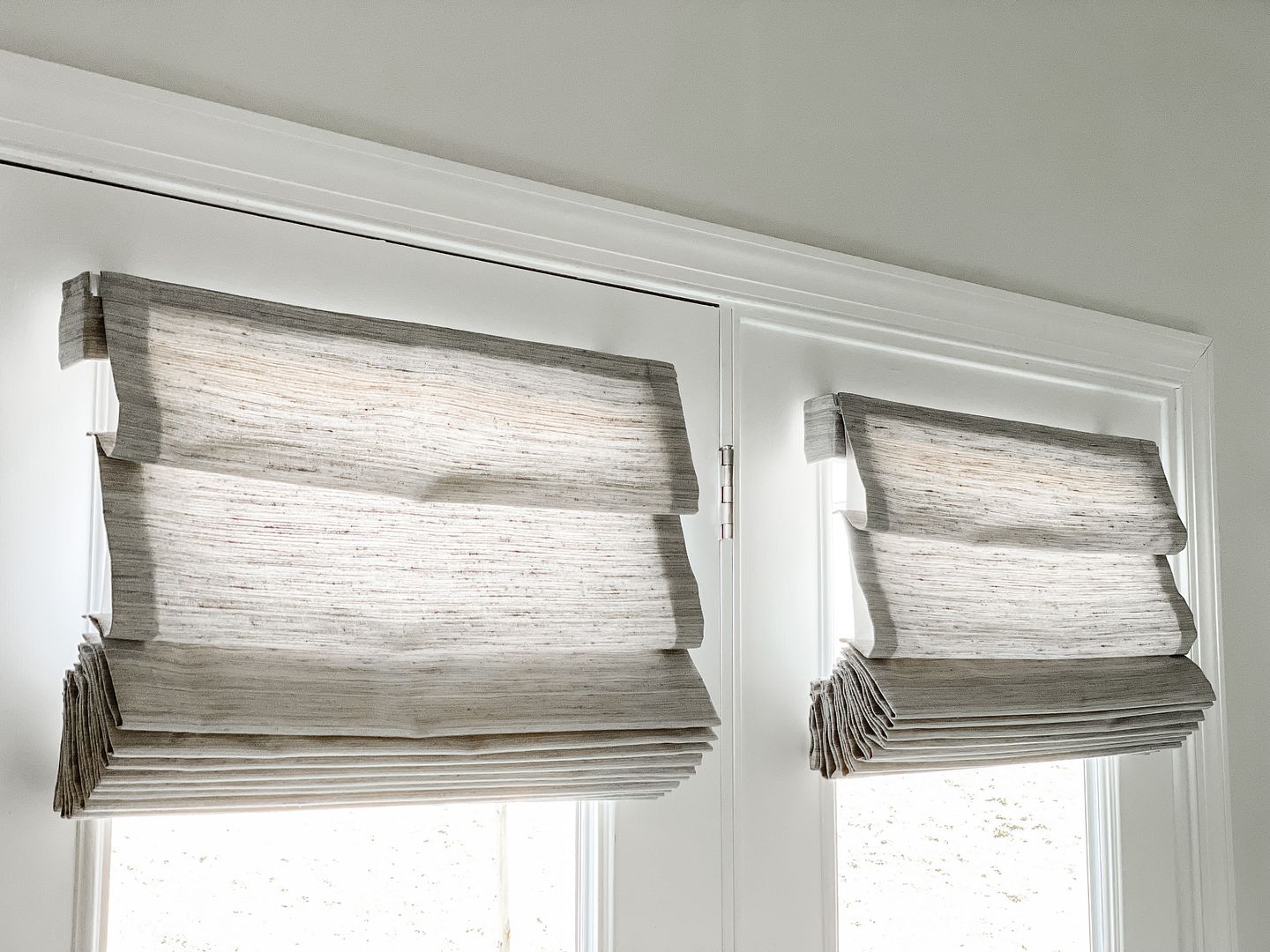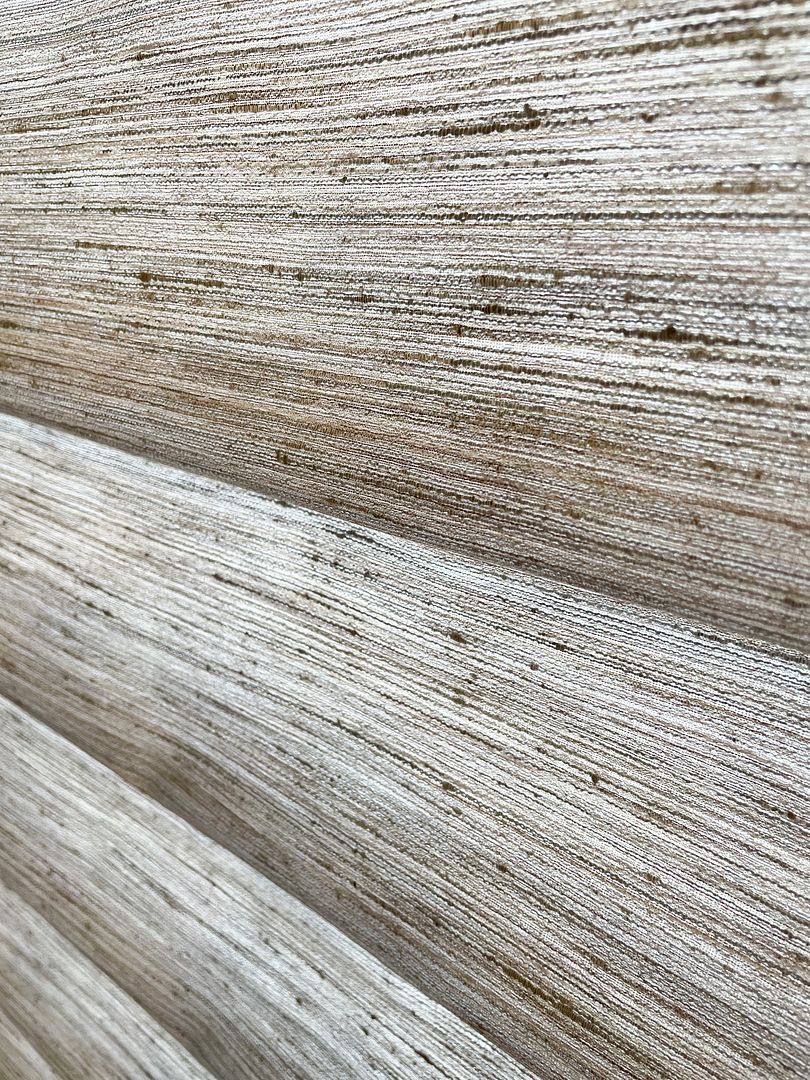 (The Roman Shades I have in my dining room are in the color Sherlock Silver from the Classic Collection, which can be found by clicking this link.)
Sheer shades are unique because they are a combination of a blind and shade. The inside acts as blinds while the outer layer is a sheer shade. Sheer shades offer precise light control as they offer the ability to darken a room or when partially open the shade can act as a light dimmer without fully blocking the natural light. This adds to the ambiance of a space and can complement any interior design choices.
Sheer shades are affordable and one of the most popular in window covering trends right now because of the way they control light. With sheer shades openness levels vary, offering a better view of the outdoors and letting more rays in. The smaller the openness, the less UV rays (i.e. 1% openness blocks 99% of rays, 3% openness means the shade blocks 97%, etc.) For a stylistic choice, the clean look doesn't take away from a space and enhances it with the softness and ability to dim light.
Roller shades, a classic shade that is universally in style and on-trend always. With a combination of all the benefits of the previously mentioned shades, roller shades have managed to stay a style choice in window coverings for interior design for decades. From their ability to provide privacy, block out light, control thermal loss, and with the ability to provide a wide variety of colors they are a seamless accent to any room.
Roller shades are simplistic in look and the level of sheerness can offer a light dimming or black-out effect based on your room's needs. They offer thermal protection saving energy and are one of the more affordable shades, so money is saved on energy and the window coverings themselves.
As a shade they are very sleek and clean and the wide variety of colors allows them to truly compliment a space. Based on customization of sheerness and color they can accent any type of room regardless of the design choices.
Wood blinds are trendy, stylistic, and can act as its own design element to any space. They offer increased privacy, insulation, are easy to maintain and clean and are long-lasting. Wood blinds can offer ambiance in any space and are aesthetic on their own outside of being a room accent. Based on the type of wood and stain, wood blinds have the ability to completely alter a room and tie it together stylistically while suiting any style of decor.
You can choose larger louver sizes that give you a better view. Can also choose a hidden tilt bar for a cleaner look/better view. Faux wood shutters withstands wear and tear and are designed to last. The louvers are constructed out of a durable plastic that is waterproof and scratch resistant. They are then treated with UV inhibitors to protect the shutter from fading and warping. All hinges have a powder coating to help prevent scratching and chipping. This shutter even has a Greenguard® Certification for indoor air quality.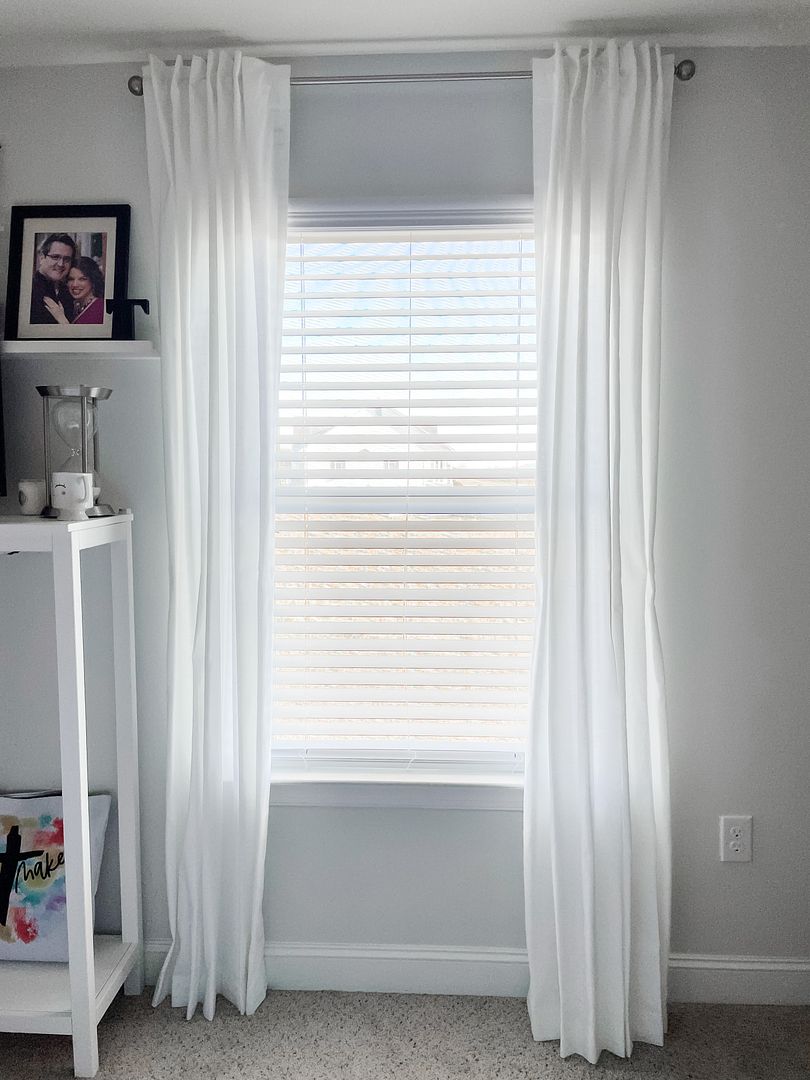 (The Faux Wood Blinds I have hanging in my guest room are terrific quality and can be found by clicking this link. I love that they are cordless which is a really great safety feature.)