Affiliate links are used in this blog post where I might make a small commission if you purchase anything. Thank you for supporting this blog!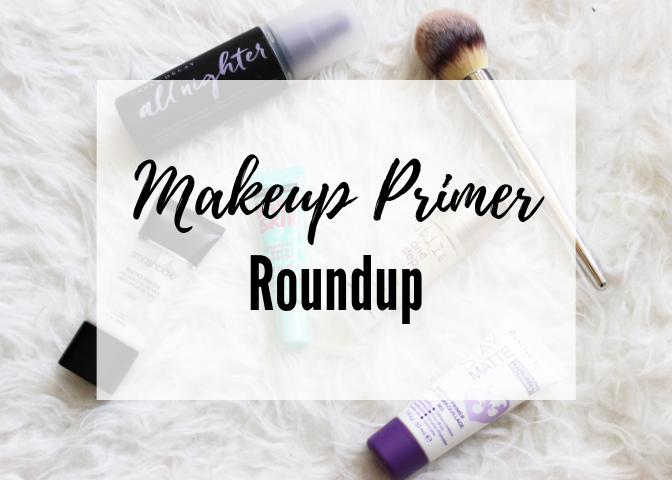 Warmer days are on the way! But with warmer months comes heat and humidity which can wreck havoc on your makeup. Thankfully there is a solution to help your makeup stay in its place; a makeup primer.
There are several reasons to use a makeup primer:
-combat shine
-create a smooth base for your foundation
-help your makeup last longer
-smooth fine lines, wrinkles or large pores
-color correct
-prevent makeup creasing in your eyelids
For today's post, I tried out four different makeup primers of varying price points and I'm giving you my thoughts and opinions. When testing everything out, I used the same makeup each day and only changed the primer. I also had about the same level of activity each day to make sure each primer got a fair shot.
Before I get too deep in this post, I must tell you that the BEST way to feel happy in your skin and to have great makeup is to start with terrific skin care. If you don't take care of your skin, it won't really matter what makeup you use. I'm happy to chat with you about your skin care needs if you are looking to try
Rodan + Fields products
. Just shoot me an email at lindsay@pursuitofpink.com!
1.)
Stila One Step Prime

This is a very recent purchase that I discovered when helping my mother in law find some products that would help her makeup not fade away. This primer came highly recommended for oily skin because it is a water based primer.
The formula is light and doesn't feel like it will clog your pores at all. It took just a few seconds to dry before applying foundation. My makeup stayed where it needed to be and lasted all day. My skin even had a silky smooth touch.
I do not feel like it completely erased my pores, but it did help everything stay in its place.
Price: Splurge at $36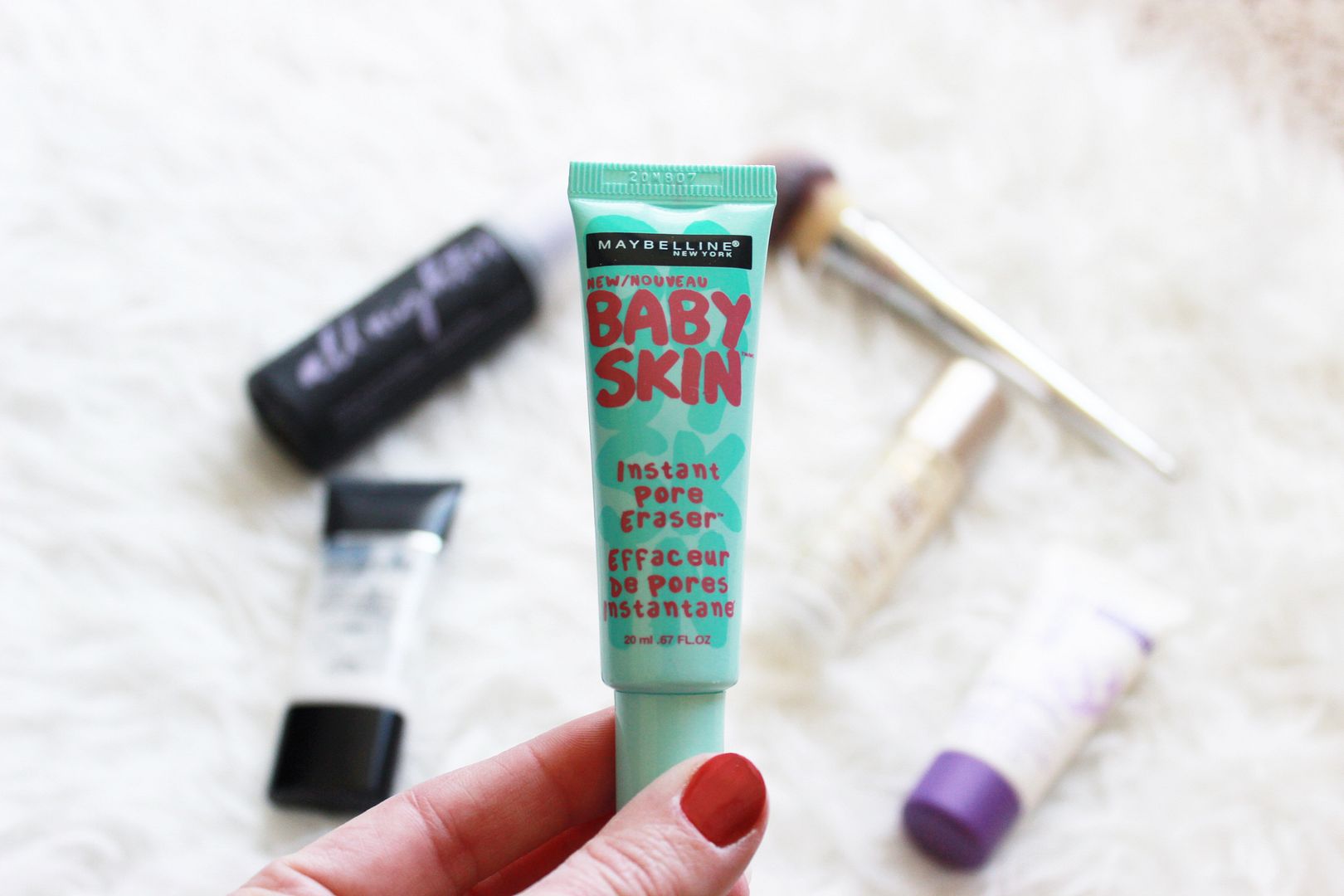 Before I discovered good skin care, I used this primer to try and hide my large pores. It does what it says, but I don't think this should be used on anyone with oily skin.
The formula is very thick and almost feels greasy. Yes, it erased my pores as the name says, but I felt like it was also clogging my pores at the same time. Also, due to the greasy formula, I don't feel like my makeup went on smooth at all and almost looked blotchy. It does make your skin feel smooth, so I say if you are going to use this product, use it WITHOUT makeup to cover up your pores. Out of all the primers I used, this one had my makeup fading the worst.
Consider using if you have dry skin or use without makeup for a fresh face look.
Price: Steal at $6.99

I've used this product for years and often refer to it as my holy grail of makeup products.
The formula is extremely light and does not feel like you are putting anything on your face. It goes on very smooth and dries instantly. This is also a water based primer which is needed if you have oily skin as I do. My makeup blends well when using this primer. It gives me the feel of a primer by extending the life of my makeup, but it is so light that it doesn't even feel like I put anything on.
At the end of the day, my makeup stays where I put it and doesn't fade. The only downside to this primer is that it doesn't completely erase your pores.
Price: Splurge at $36

As shocking as this might be, especially because of this price, I have to say that THIS primer gets the award of being my favorite out of all that I tested. The price alone makes it a worthy contender, so you can spend your money elsewhere. Hands down, this primer made my makeup look the BEST at the end of the day. When I first squeezed out some onto my finger, I worried that it was going to be a thicker primer...but it isn't. It goes on very light and dries instantly. My makeup layers perfectly on top.
Price: Steal at $5.97
I love interacting with you guys over on
instagram
, so head over there now and check out my
instastories
to see how much product I recommend you use when applying your makeup primer.
Have you tried any of these primers? Let me know your thoughts in the comments below.
Pin this for later: