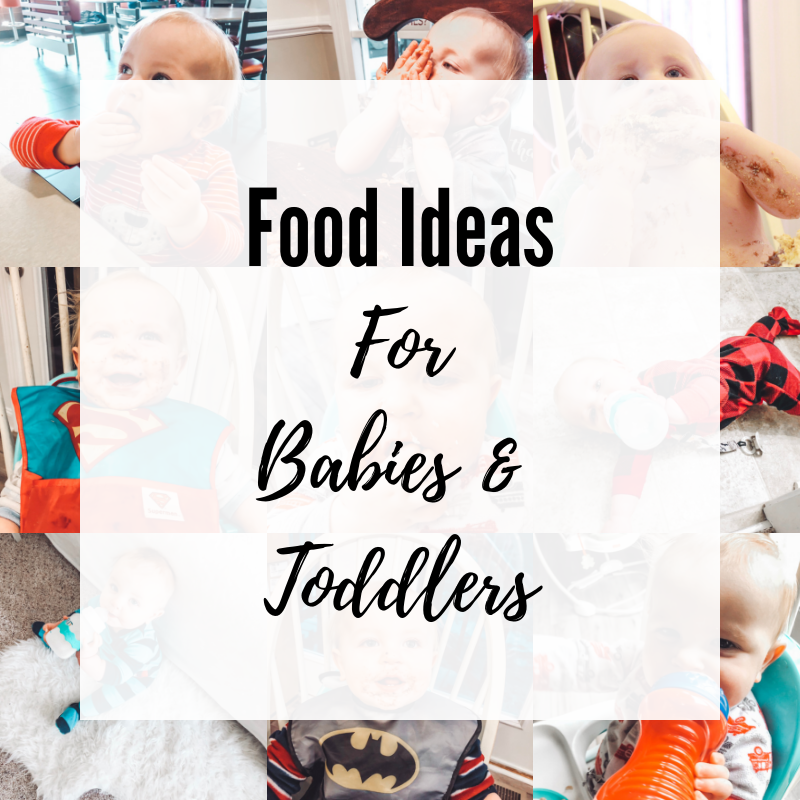 With my children being almost five years apart in age, it is very surprising to me how much information I actually forgot from one child to the other. Mom brain is a real thing!!!! When Knox first started eating solid foods, I would introduce a new food every so often and he always got excited to try new things. But when he got to the age where he didn't have a ton of limitations on what he could eat, I worried that he was getting bored with the same old stuff every day. And I struggled with remembering what I fed his sister when she was this age.
I decided to ask all of my lovely followers for advice, because you all have always been there for me!!! And I got some terrific suggestions on different foods to feed your baby/young toddler. Now that he is 13 months old, I do try to feed him what we eat for dinner. However, if we are having steak or shrimp, I'll always make him something different since he doesn't have the teeth to chew everything up. So if you are stuck on what to feed your kids for lunch or need new ideas, check out this pretty extensive list. Hopefully it will give you lots of ideas for meals too.
While they are so little, their food does need to be cut up into tiny pieces. Everything on this list can be fed to your baby whenever, I just categorized everything by meal in hopes of making it easy for you.
Breakfast:
pancakes
toast
oatmeal
bananas
blueberries
grapes
strawberries
mandarin oranges
yogurt
scrambled eggs
hard boiled eggs
bacon
muffins
Cheerios
biscuits
Lunch:
cheese
grilled cheese
peanut butter and jelly
pita bread
soft tortillas

strawberries
blueberries
bananas
grapes
mandarin oranges
avocado
hard boiled eggs
crackers
puffs
canned or frozen veggies

lunch meat

mac and cheese


Dinner:
rice
mashed potatoes
cheese quesadillas
meatballs
spaghetti
broccoli

french fries

avocado

sweet potatoes

butternut squash
canned or frozen veggies

black beans
rotisserie chicken
baked potato
fish

ravioli

tortellini

mac and cheese