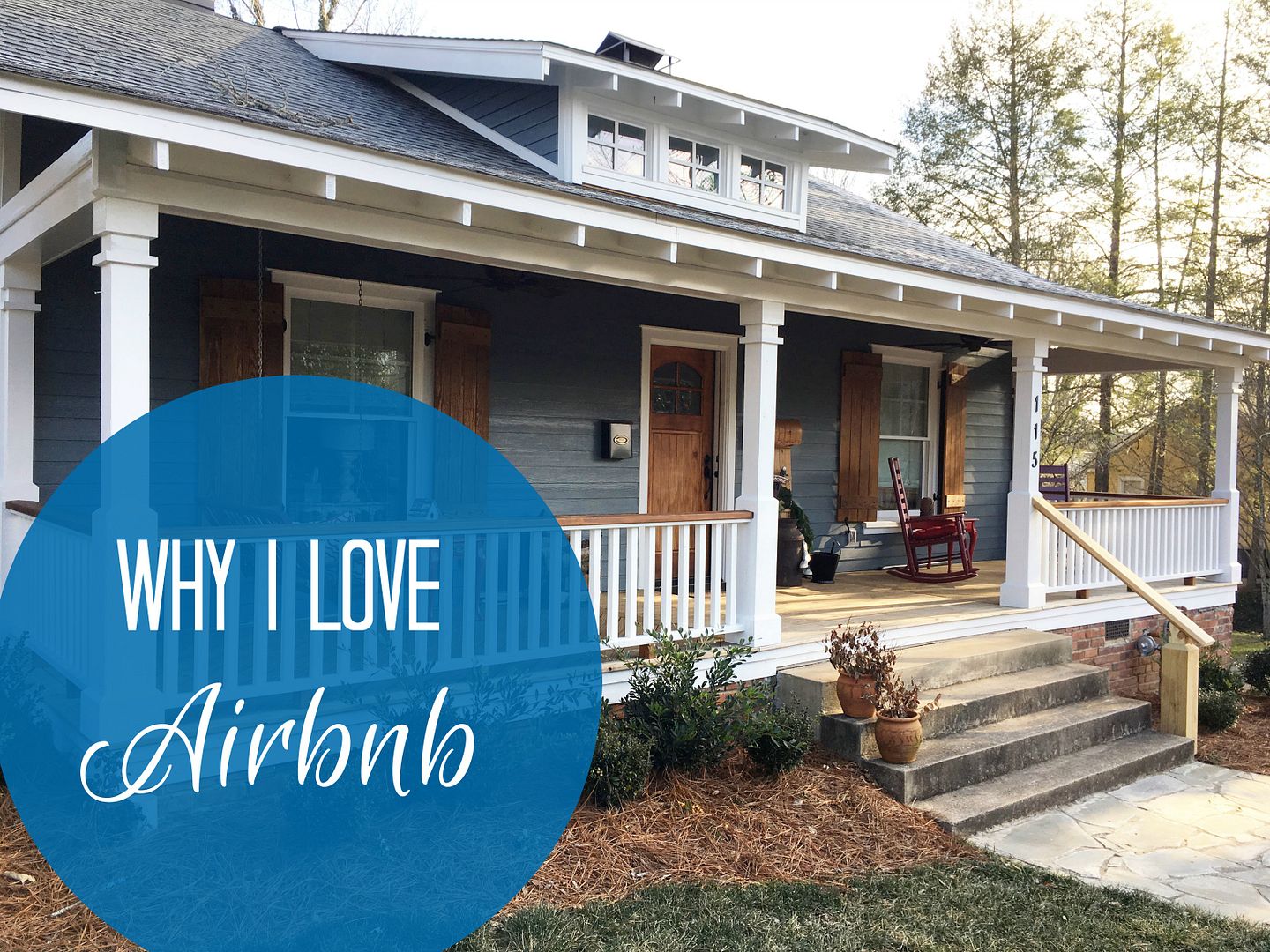 Starting in July and continuing right into the New Year, Tolar and I took several trips and booked an
Airbnb
for our accommodations. I realize I'm somewhat late to the
Airbnb
game (as Tolar and his buddies have used Airbnb for their gaming weekend since 2015), but I want to shout from the rooftops how awesome it is!!!! We've stayed in some pretty neat and swanky houses and gotten some really awesome deals, which is why I've decided to share the goods with all of you.
Airbnb
is an excellent way to book accommodations while traveling.
If you've never heard of or used Airbnb, I highly recommend you check out their website. They offer accommodations in more than 65,000 cities and 191 countries, at any price point!
(Bonus: there are even castles listed that you can rent!!!)
Reasons I love Airbnb
1.) Multiple families can stay together and gather in common areas
During our trip to Nashville (GARTH!) and our New Year's trip to Knoxville, we rented 3 bedroom houses through Airbnb with other people. Everyone had their own bedroom and en suite bathroom for when they needed an escape, but the houses offered terrific kitchens and living rooms/common areas for us to gather together.
I really appreciated that the entire house was ours, giving us tons of privacy and also allowing us plenty of space to hang out, without having to resort to hallways or public lounges if we stayed elsewhere.
And in most places where we have stayed, the kitchens are fully stocked with small appliances and items you need to cook. In fact, on New Year's Eve we cooked a big dinner spread and stayed in for the night.
2.) You can meet some pretty awesome and friendly people
At almost every location, we have had the opportunity to meet the hosts who own each house. And everyone has been SUPER friendly and helpful, often offering suggestions on places to go and restaurants to try. In fact, at several places we have received cookies and muffins and to-go coffee delivered to us. Those extras are not necessary, but are certainly appreciated.

3.) Discover new neighborhoods outside of the "tourist" locations
Every house that we have rented through Airbnb has been in a neighborhood away from all of the touristy locales. This makes it fun because we are able to explore places we might never have happened upon and even check out some local restaurants. Tolar and I do not like to eat at chain restaurants when we travel, we always love to go where the locals like to hang.

4.) Safety
I'll let the
Airbnb website
go into more detail about safety, but I've always felt completely safe when staying in any rental. Airbnb conducts background checks on both the hosts and the guests and also runs everyone against terrorist watchlists.
In addition to that, your payments are secure and you are protected against scammers as you communicate with your host via the Airbnb website.

5.) Blind reviews
After a stay, both the host and the guest (the person who booked the reservation) will review the property and each other. Neither party gets to see the review until both have been submitted. I love this because it makes for completely honest reviews, without someone retaliating against the other party if they receive a bad review before they leave their own feedback. And the reviews only come after guests complete their stay, so you know the reviews are based on actual experiences.
This protects both the host and the guest as everyone receives a rating. Hosts can decline to let someone stay in their property if the guest doesn't have a high review rating and you as the guest can also choose where you want to stay based on the host's review.

6.) Gorgeous properties!
Every listing on Airbnb includes photos of the accommodations so you can see where you will be staying before you arrive. In almost every case, the pictures don't do justice to how beautiful the house truly is. In our last rental in Knoxville, I fell in love with the kitchen. They actually used a similar color palette that I will be using in the kitchen in our new house, which made me excited to finally see our completed kitchen.
Just like with real estate, bathrooms and kitchens also sell Airbnbs. We've always had some truly nice bathrooms with terrific features. Kendall loved the clawfoot tub (although she called them dinosaur feet) in one of the bathrooms because she has never seen a stand alone tub. Additionally, I love seeing inside other people's houses to see how they decorate, so I appreciate the design elements that many people put into their rentals.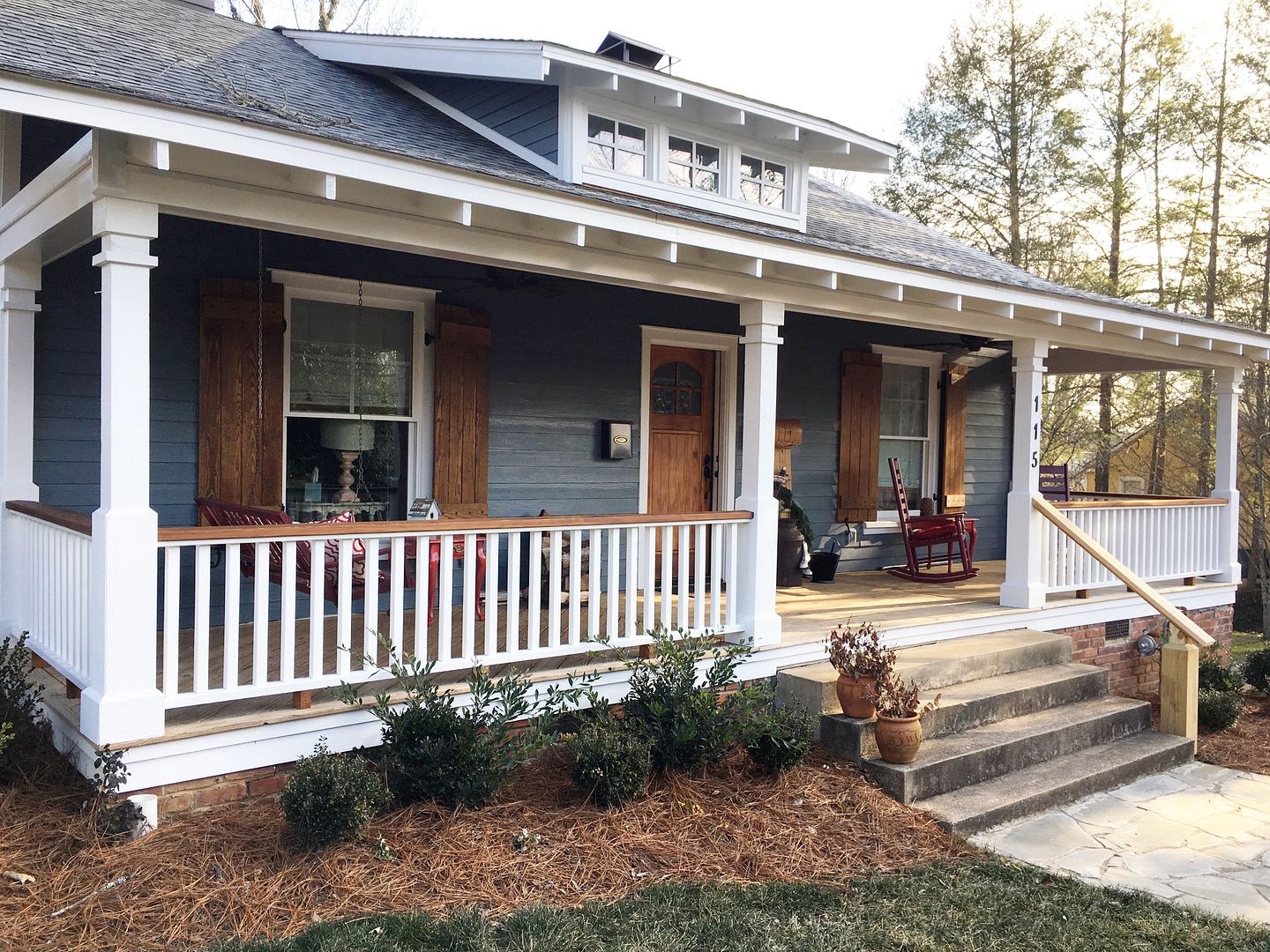 We've introduced quite a lot of our friends to Airbnb because of the terrific accommodations available and the great prices you can receive. In fact, if you have never used Airbnb, we'd love to extend an offer to you.
If you click this link and make a reservation
, you will receive $40 in travel credit with your first reservation! Hello free money!
This post is in no way sponsored or endorsed by Airbnb. I truly have enjoyed my stays and want to share our experiences with everyone. Additionally,
I highly recommend where we just stayed in Knoxville
, if you ever find yourself in that area.