Stop right there! Don't throw away those beautiful Christmas cards that you received from your family and friends. I'm here to share a method I've been using to preserve the beautiful memories instead of having them end up in the trash.
There are more times than I'd like to admit when I simply didn't know what to do with the Christmas cards I received and I just trashed them. The horror!!! I absolutely hated throwing away the precious cards, knowing how much time and money went into sending them out. However, I simply didn't know what to do with them.
And then it hit me…create a coffee table type of book with the gorgeous pictures and I can enjoy everyone's smiling faces all year long.
Creating the book is simple!
All you need are the following supplies:
-Christmas cards from family and friends
-a single hole punch
-a binder ring (you can buy a big pack from Staples or any office supply store)
To create this easy coffee table book, here are the few basic steps I follow:
1.)
Organize your photo cards by size and shape. I prefer to group like sizes together so they stay neat and tidy.
2.)
Punch a single hole in each card.
3.)
Slide each card on the binder ring.
4.)
Place somewhere in your home where you can see them all year long and enjoy!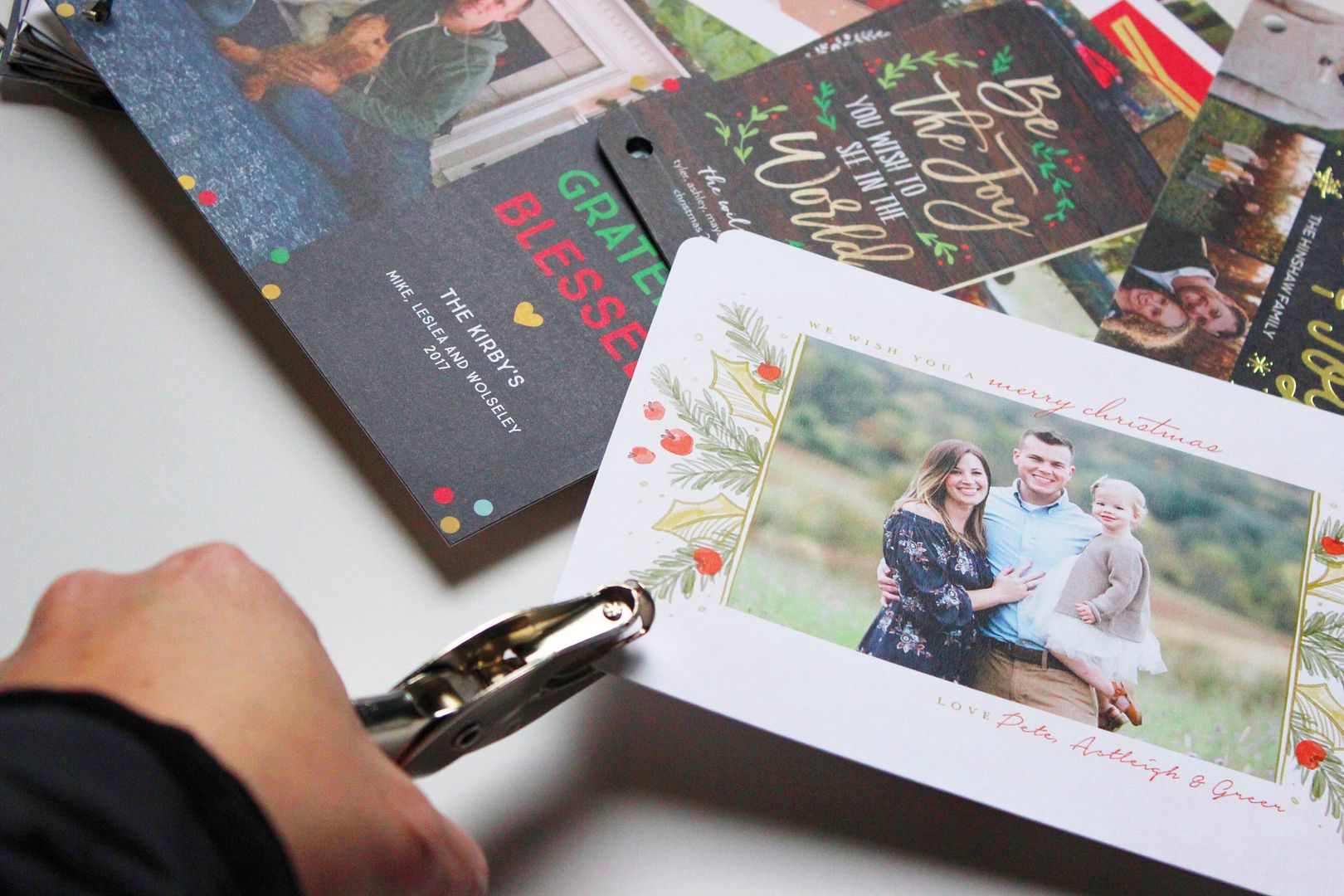 I put mine on a side table where I know people will see them. I love having guests over and seeing them flip through the book. Now every year when I take my Christmas decorations down, I get to add a beautiful memory book to my regular home décor.