I was given a complimentary necklace for review purposes. All opinions are, as always, my own.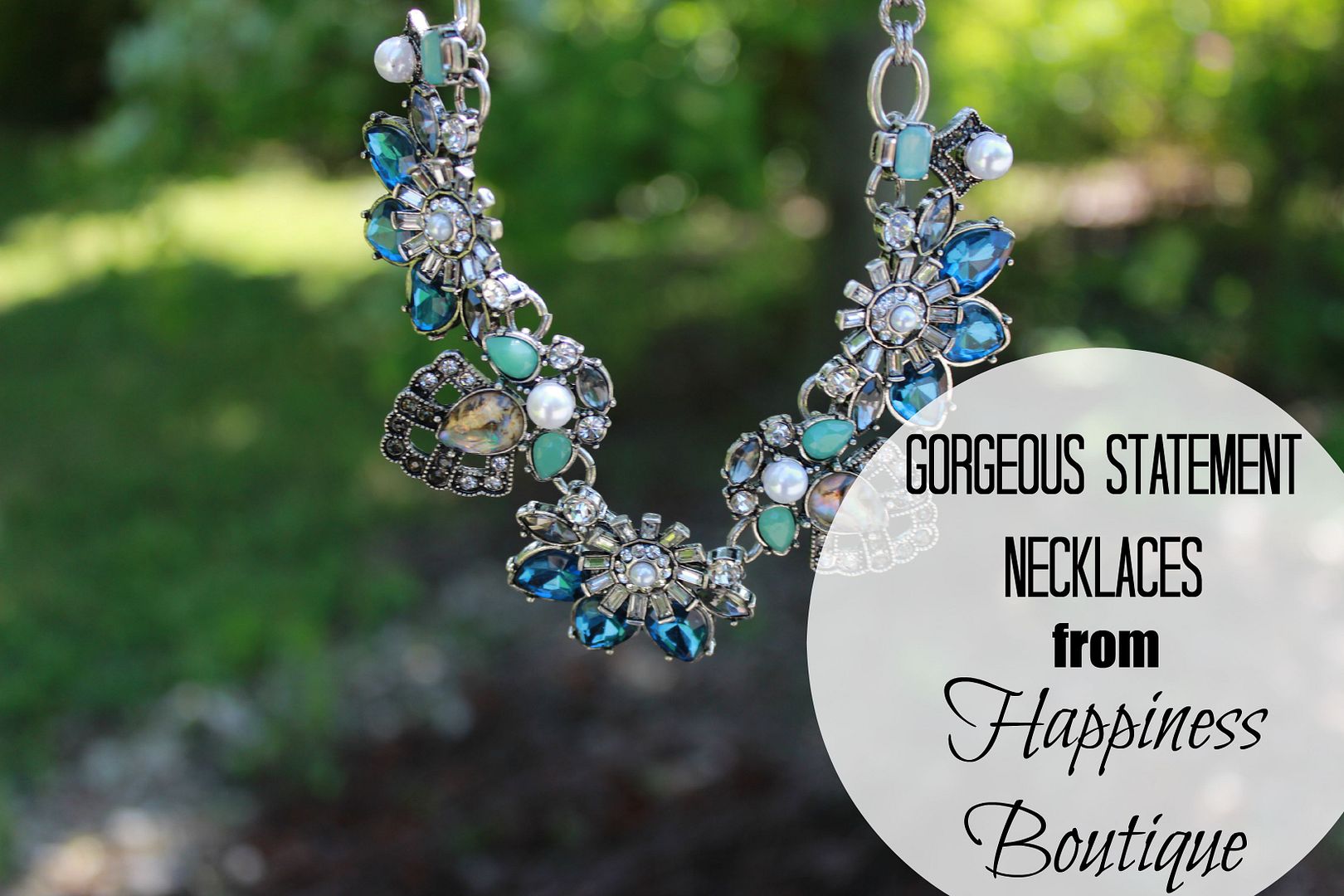 There is no denying it, I am ALL about the accessories. My
instagram profile
says it all... "accessory hoarder." I love how accessories can help you stretch your wardrobe and really take an outfit from ho hum to HOT! Just by adding a few simple pieces, you can really change up a look.
So please allow me to introduce you to a new boutique that I discovered,
Happiness Boutique
. I think I just might fall madly in love with this shop because they have some of the most gorgeous statement necklaces ever. In fact, it was really hard for me to make a decision on which piece I wanted because I could see myself wearing just about every single item.
Luckily I did settle on the
Ocean Treasures statement necklace
and I am so glad I did. The colors in this necklace are incredible. The blue stones shine so brightly and make it hard for me to pick any other necklace that I have in my collection. I find myself constantly wanting to select the Ocean Treasures necklace because it is simply so pretty.
I wore the necklace with a basic black shirt and loved how my outfit was given a little oomph. In fact, I even wore the necklace out for Ladies Night with some friends and I got a ton of compliments. I love how adding this one statement necklace really took my basic outfit to a whole 'nother lever. :) My dressing "fancy" days are over so when I'm given the opportunity to dress up my normal outfits, I will certainly take them.
Something that is really cool about
Happiness Boutique
is that they offer a
customer reward program
. Simply by writing reviews for their incredible products and sharing photos on social media, you can earn points to put towards incredible gifts and prizes. I highly recommend you check out both the shop and the reward program. I am sure you will fall in love, just like me. Happiness Boutique has so much more than just statement necklaces, so leave yourself lots of time to search the site, you will thank me later!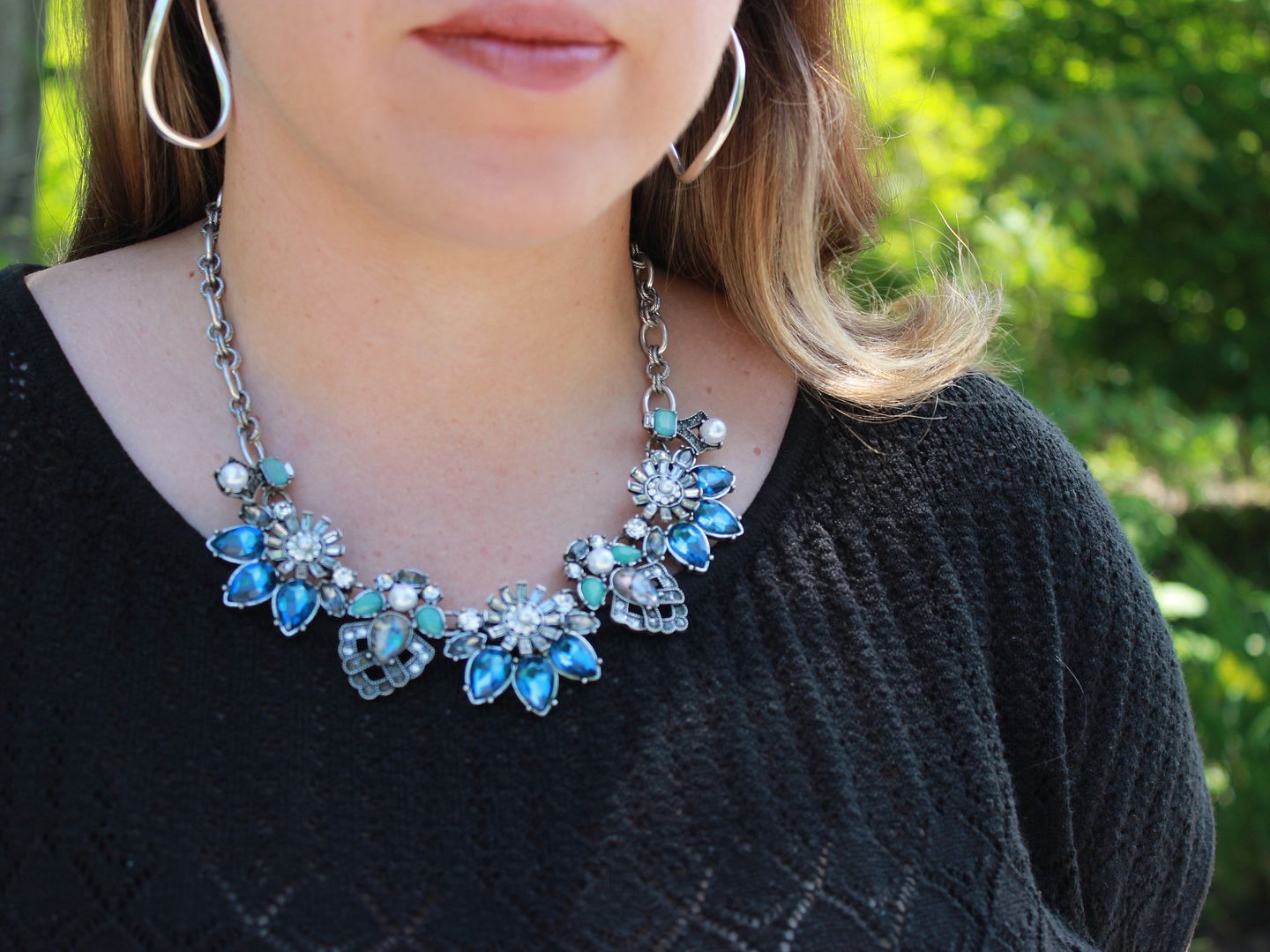 And let me leave you with one final thought straight from Happiness Boutique:
"Happiness held is the seed. Happiness shared is the flower."
Go find yourself some flowers friends!