You know how when you find something that is so brilliant and it fits into your life so perfectly that it makes you wonder "why didn't I think of that?" Well that is a phrase I have muttered numerous times when it comes to this incredible children's book subscription called
Bookroo
.
Just like the beauty subscriptions I have talked about on here,
Bookroo
is a subscription based program that delivers a box full of books, for your child, to your home every month. The creators of Bookroo decided that they wanted to enable parents to build their children's book libraries easily and affordably and to also help kids get excited about reading. Thus Bookroo was born!
The concept of Bookroo is simple and awesome. First you select if you want to receive Board books or Picture books; we selected Board books since K is still pretty hard on books. Then you select your plan (Month to Month, 3 Month Prepay or 6 Month Prepay) and set up your subscription to get shipped straight to your house. Shipping is included in the subscription price, so you know exactly how much you will be spending.
Each box comes straight to your door every month with two or three books for your little reader. We were sent three incredible books:
Little White Rabbit
,
A Book of Sleep
and
Little Cub
. I was thrilled that all three books we received we did not already own. All three books are the perfect size for K to hold and not be overwhelmed, and I love their small size because they can easily be tucked in the car to keep her entertained while we are on the road. And K was so excited that this shipment was for
her
, so she has not wanted to read any other books. We have probably read
A Book of Sleep
37 times already! The books are beautiful, they help K to explore her animal/animal sound knowledge and have taught her some new things already! I will scream from the rooftops, Bookroo rocks! Not to mention that it is named after K's favorite stuffed animal of all time - oh yeah, we are definite Bookroo fans!
Bookroo has generously offered all of my Pursuit of Pink readers a discount!!!!
To get $4 off your subscription
, just
click this specific link
and your discount will be applied at checkout. Jump on this deal! Jump on this subscription and tell your friends! Seriously, your mom friends will thank you for letting them know about it. In fact, why don't you gift a subscription to someone? You will definitely be investing in a child's future by doing so.
If you have any questions, I highly recommend that you check out their
FAQ page
. I learned a pretty incredible thing by checking out the FAQs - if you already own a book that you receive in your Bookroo subscription, all you have to do is send them a picture of you gifting that book to someone else and they will give you $5 off your next box!!!!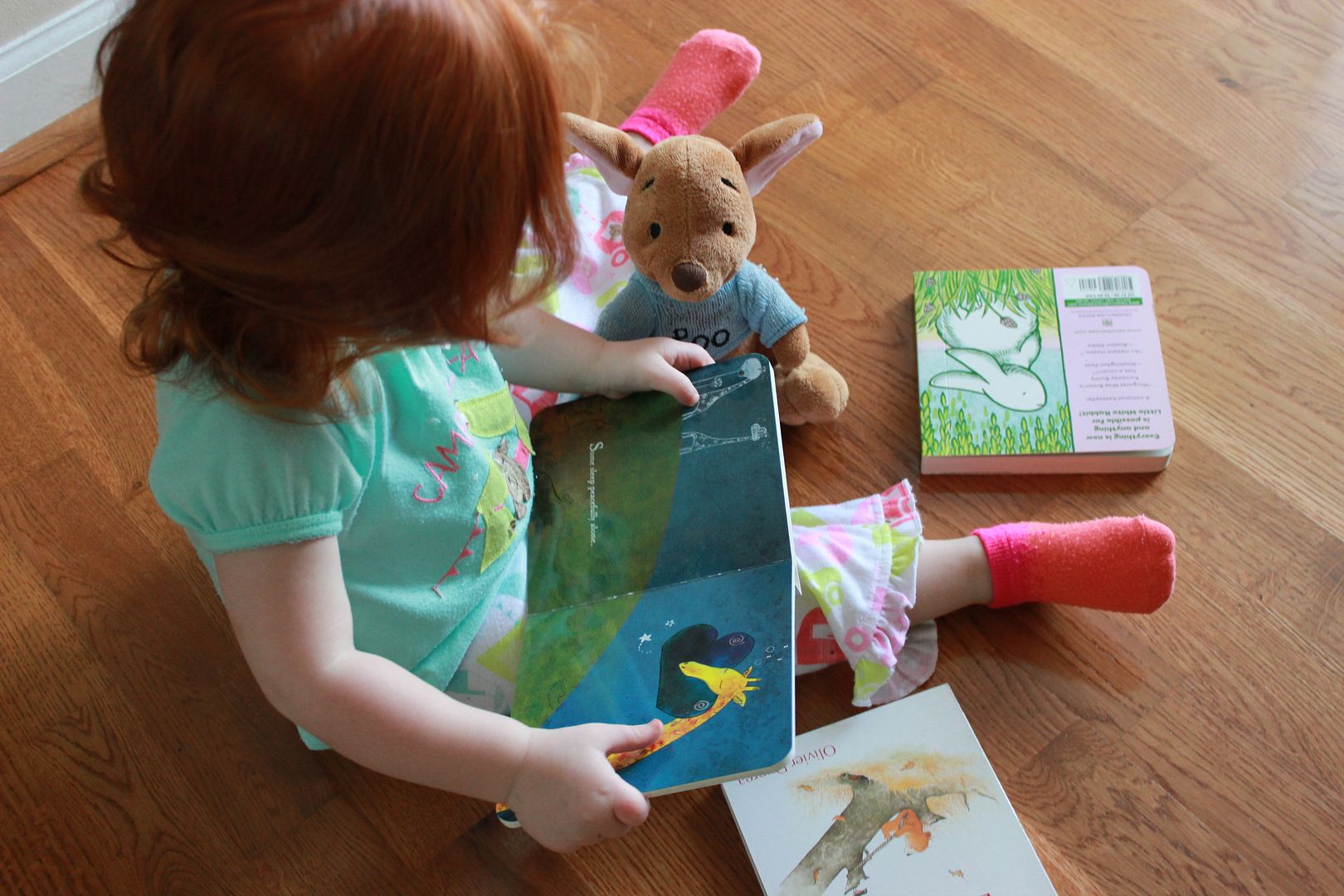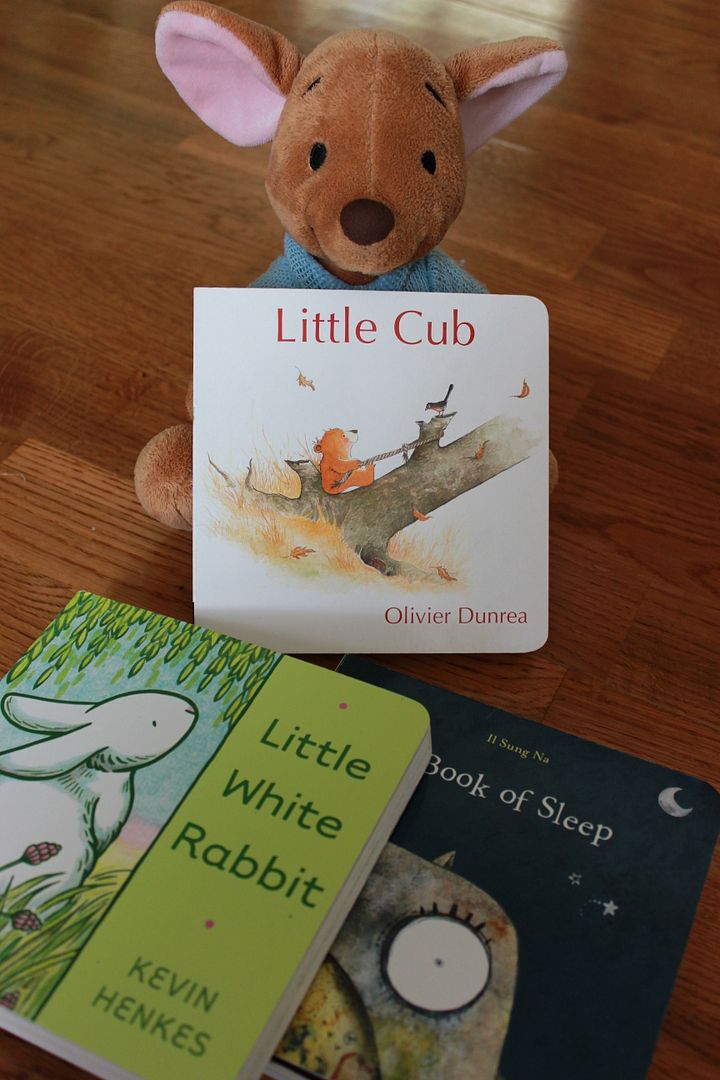 Connect with Bookroo:
Shop
Instragram
Twitter
Facebook
Pinterest