In a rare turn of events yesterday, I found myself with a free afternoon. Tolar was in class, my morning to do list was finished and nothing else was on the horizon. So I loaded up Baby K and headed to Target and Barnes & Noble to do a little browsing.
While in Barnes & Noble, it was almost like I was transported into another time - into a time where I had limitless hours to read whatever I wanted. I found myself walking up and down the aisles checking out book after book, reading the backs and getting excited about cracking open a new novel. Even though I was pushing my sweet (and quiet) babe in her stroller, I completely forgot that my current life rarely involves time for reading. I even found myself placing a few books in my cart to purchase, forgetting that I had at least 15 books at home just waiting for me to read. I snapped back into reality and ended up only purchasing the book I came to buy (as a gift for someone) and went along my merry way.
Side note: I think that is the first time I have ever used the phrase "my merry way," I was transported into another time for sure!
Since my child was in such a good mood, I figured I would hop over to Target and look for some new stationary. I love sending snail mail to people and needed some new blank cards to have on hand. Well, my sweet little angel quickly became someone else's child while in Target because she was NOT enjoying our Target trip like I was. All of my dreams of finding the perfect stationary vanished and I quickly put the items that were in my cart back on their shelves and made a bee line for the front door.
Fast forward to a few hours later after Baby K has calmed down and returned to her normal self, I decided to go check out
Minted.com
and see if they had any stationery that would suit my needs. Online shopping was seriously invented for mothers with young children. Thank you Jesus for shopping from the privacy of my own home! Baby K can scream as much as she wants, I'm getting my stationery! And my friends are getting beautiful notes in the mail!!!
Minted has some outrageously amazing designs for really any event you could ever want. I could spend hours on the site and find something for every occasion. And I found just what I was looking for - these beautiful
Hello Friend Foil-Pressed notes
that can be personalized. As a Southern girl, I'm all about monograms and personalization (amiright?). And the design is terrific; I love the simplicity of the design coupled with the shine from the foil.
Because online shopping is so amazing, I had plenty of time to browse lots of other designs too. Here are some other stationary options that I really liked.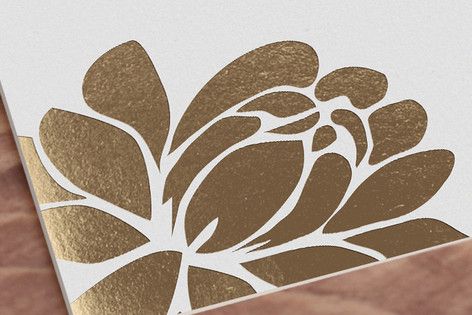 It was so hard for me to choose, because they are all so beautiful. I will absolutely be ordering some more foil-pressed stationery in the future. One thing that I love about Minted, is that the quality is amazing. This stationery is printed on luxurious and sturdy paper and with such pretty designs, I know that my friends will be receiving some super stylish notes. Now the trick is to match my writing style to the beautiful stationery.