What started out as just a little idea, has turned into a wonderful passion of mine over the past two years. You guys, I cannot believe it, but I have been blogging for two years!!! Two whole years!!! I feel like that means I'm a legit blogger by now, right?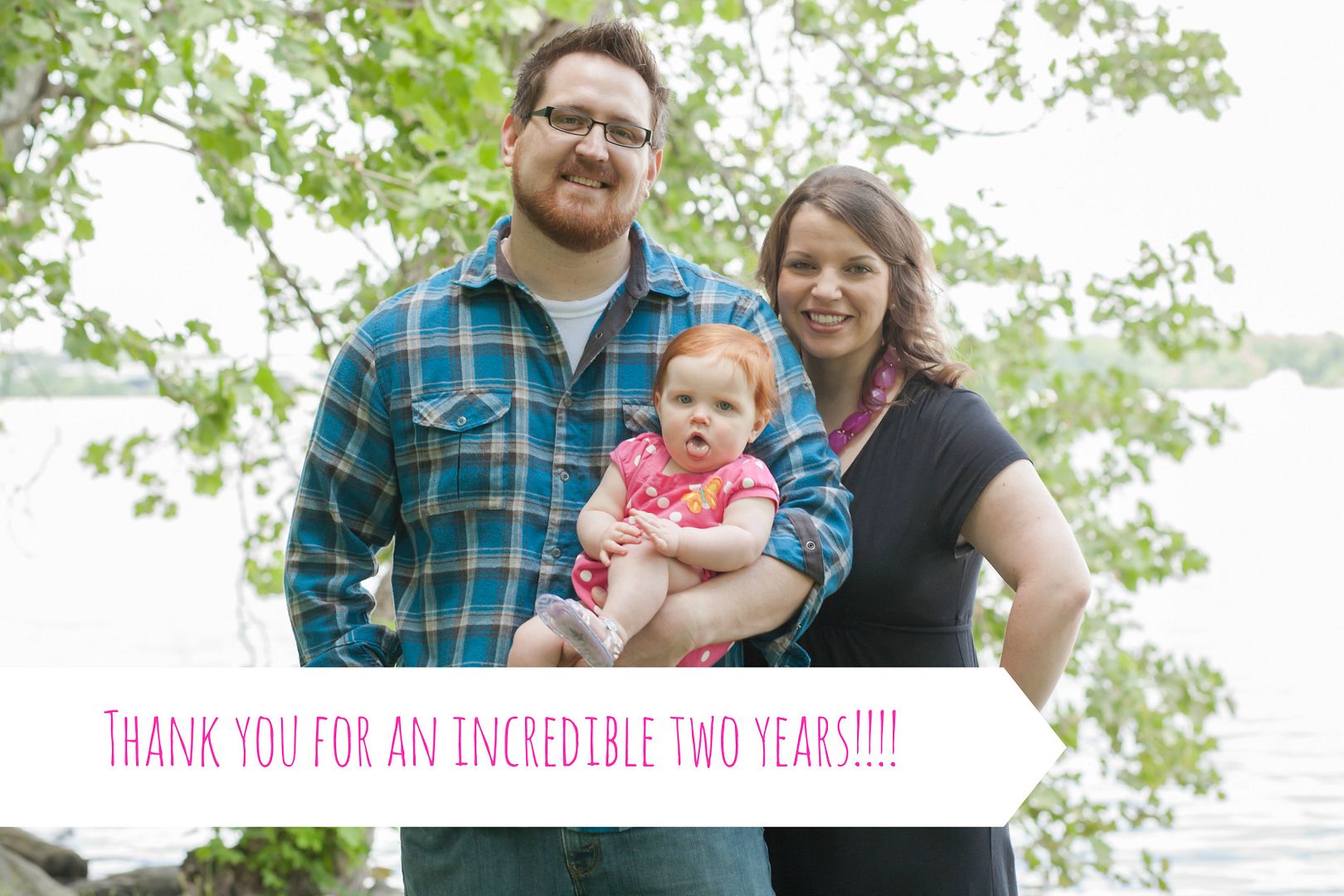 I have been through a lot since starting this blog: full time job, pregnancy, first time mom, becoming a Rodan + Fields consultant, moving out of our first house as a married couple and now life in small town Virginia. Through it all, I have loved logging on everyday and sharing what is on my mind with you. You have all been incredible and so unbelievably supportive of everything I write. I am so appreciative of the community that Pursuit of Pink has brought me. Even though I have never met the majority of you in person, I still feel like I have made such strong friendships and connections through my place on the internet.
Every comment, every tweet, every encouraging word that you have shared with me over any social media outlet has touched me. I have been blessed over and over by the awesome people who read this - that would be YOU! Thank you for the prayers that have been sent up for me over the past two years and thank you to those of you who have trusted me with situations in your life and allowed me to pray for you. After these first incredible two years in the blogging world, I look forward to what the future holds. I have no doubt that it is going to be amazing!!!
So thank you for showing up and following along with me. Thank you for sticking by me when my family was going through a
major transition
and I took an unintentional step back from my daily posts. Thank you for making me laugh and making me smile. I'm so grateful for you all.
To celebrate my two year blog birthday and to say thank you, I'm going to do a little giveaway. Because this blog introduced me to
Rodan + Fields
, which has been life changing in such a positive way for my family, I want to offer up a little gift to one of you. I'm going to be giving away one of my ABSOLUTE favorite products from Rodan + Fields - our Body Microdermabrasion. This little magic in a tube has given my entire body the smoothest skin I have ever had. The Body Microdermabrasion feels like an indulgence, but works as a therapeutic, multi-benefit skin treatment. For use in the shower or tub, this powerful microdermabrasion exfoliates, cleanses and conditions skin in one invigorating step for all-over renewal and a smooth, even look and feel. Harper's Bazaar proclaims it will banish dry and flaky skin. Y'all this stuff is fabulous and I'm so excited for one lucky winner to receive it. (PS - I seriously get a closer shave on my legs after using this stuff)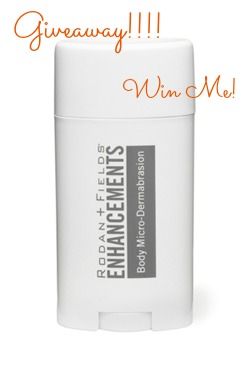 To enter, do one of the following:
1.) Comment below telling me your biggest skin concern and leave a way that I can get in contact with you (e-mail address or twitter handle)
or
2.) Send me an e-mail at lindsay@pursuitofpink.com with your biggest skin concern.
And again, I have to say a BIG THANK YOU for sticking by me these past two years. I cannot believe how awesome this thing called blogging is.
So my true blog birthday was August 20, which snuck up on me and I didn't even realize it until the day was almost over. Does that make me a bad blogger? :) But I didn't want the special date to go by without acknowledging the milestone.