Thank you Britax for sponsoring this post. We have always been fans of Britax; all opinions expressed are completely my own.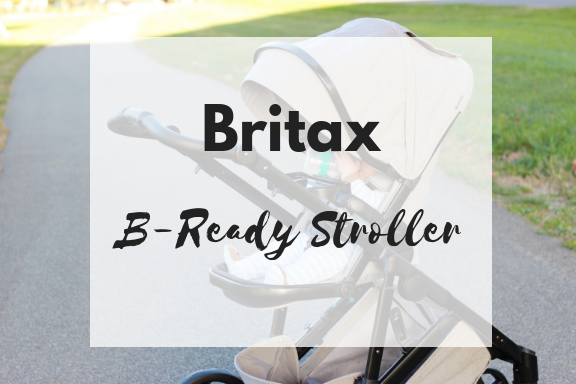 Get ready for this mamas, because I'm about to introduce you to what I consider to be THE stroller that you need in your life. Feast your eyes upon the
Britax B-Ready G3 Stroller
. This stroller is perfect for almost everyone. Whether you just have one baby or two small children or twins, this stroller conforms to meet your needs.
First I must say that we have been a Britax family for over five years now. When I was pregnant with my first child, we did a lot of research on strollers and car seats and we determined that Britax was the brand for us. Their safety standards are unparalleled. In fact, Britax engineers their products to exceed the safety standards set by the federal government for car seats. They conduct twice the number of tests required so we as parents can feel secure knowing that these seats have been tested and retested for safety. Plus, Britax is continually enhancing their products with new technologies that distribute crash forces away from your child during a crash. You can read a thorough description of their
safety standards on their website.
We've always been pleased with our Britax items and have found them very easy to use. We recently started using the
Britax B-Ready G3 Stroller
and are blown away by the features included. I'll break everything down for you below.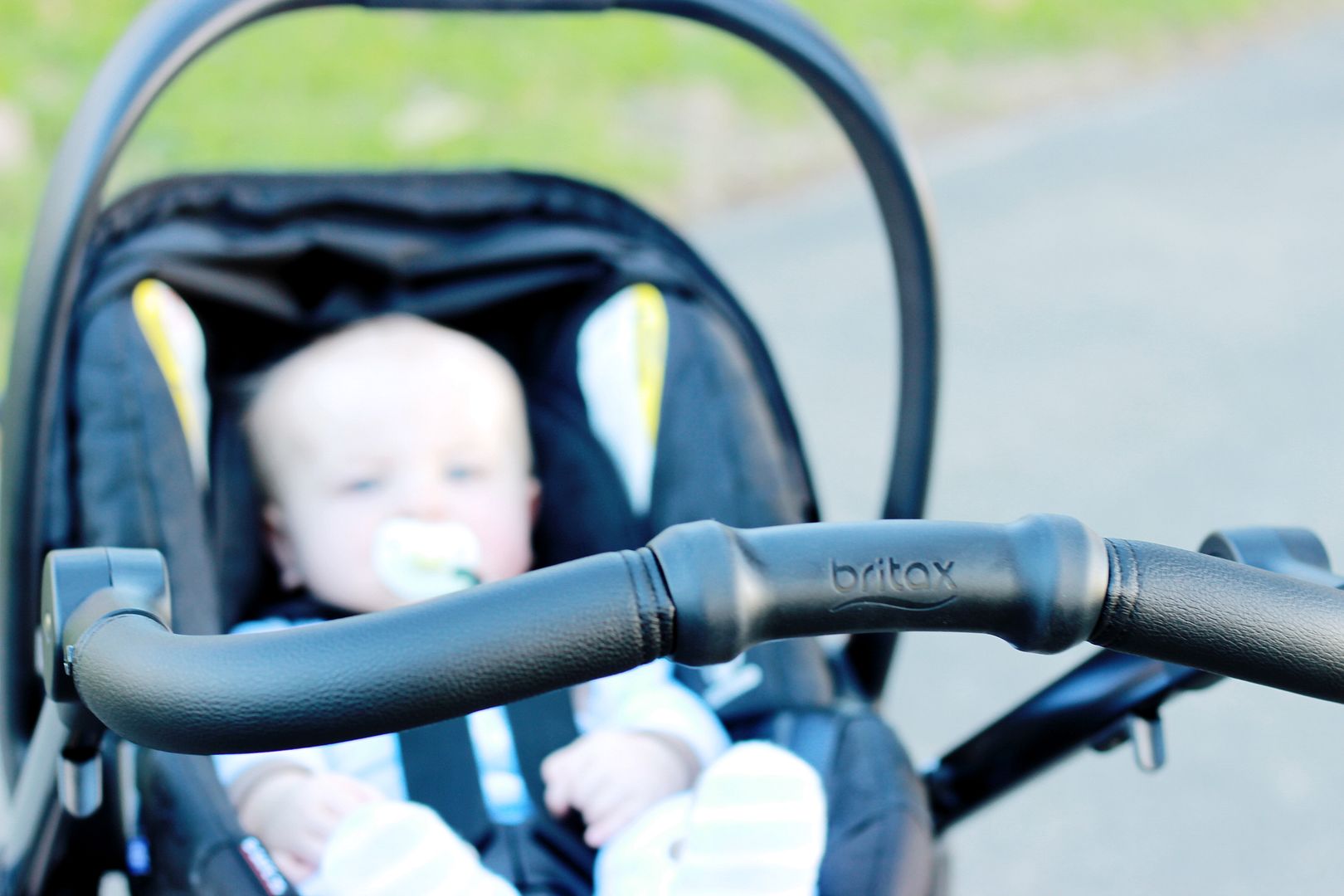 Transitional
The biggest reason to use the
B-Ready G3 Stroller
is that you can use it for years and years as your children grow. Any Britax infant car seat or bassinet will click into the stroller. Once your baby is big enough to sit in a convertible car seat, you can use the main seat that comes with the stroller. This seat can either face you as you push the stroller or face front. I love that the seat can face you! We are using the stroller having Knox face us now, while he is still little. He is able to see all around him and we can keep a close eye on him while in this position. Then when he gets a bit bigger, we will turn the seat around to face front. There is also a peek a boo window on the seat so you can see your child when they face front. The stroller even folds down with two seats in it.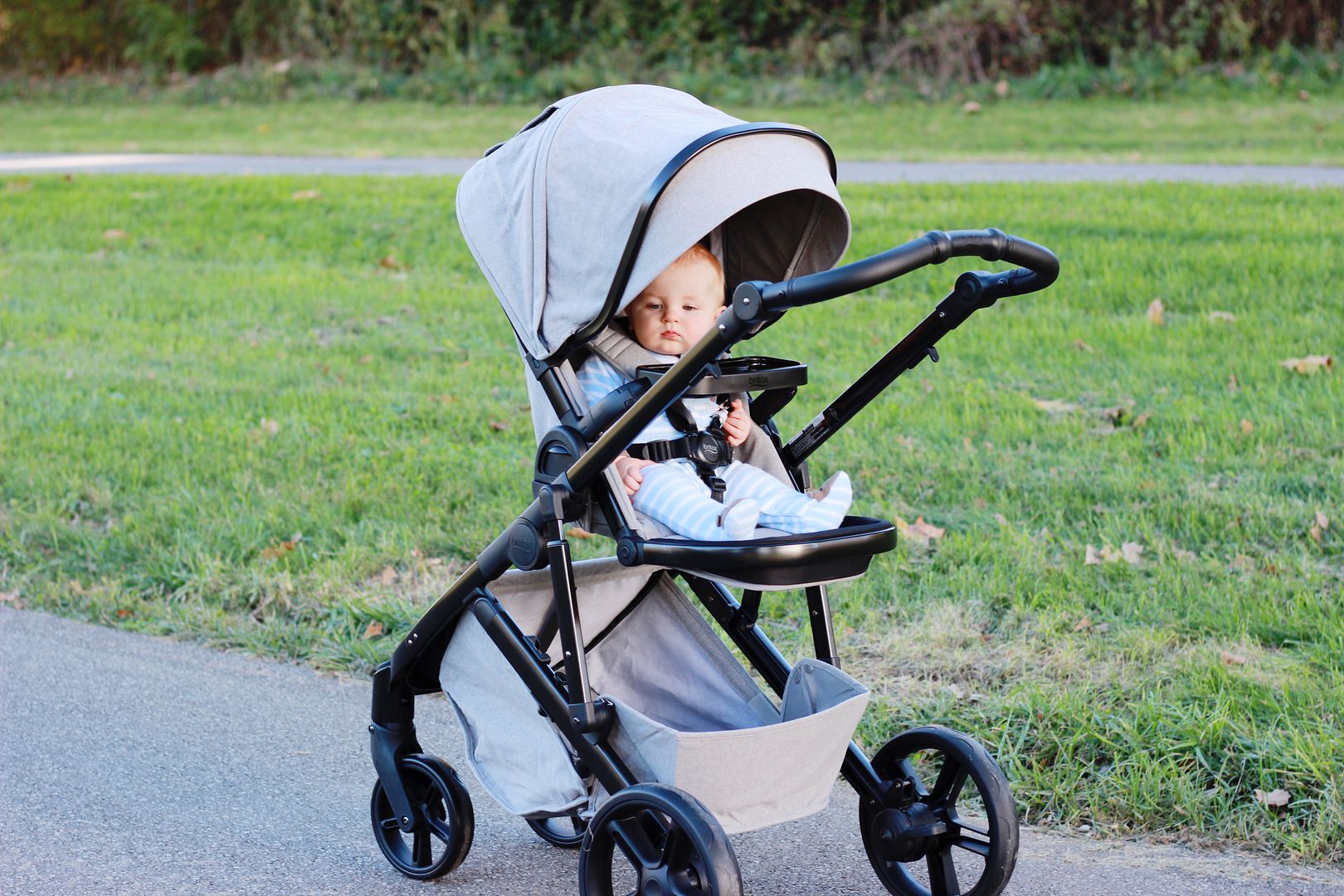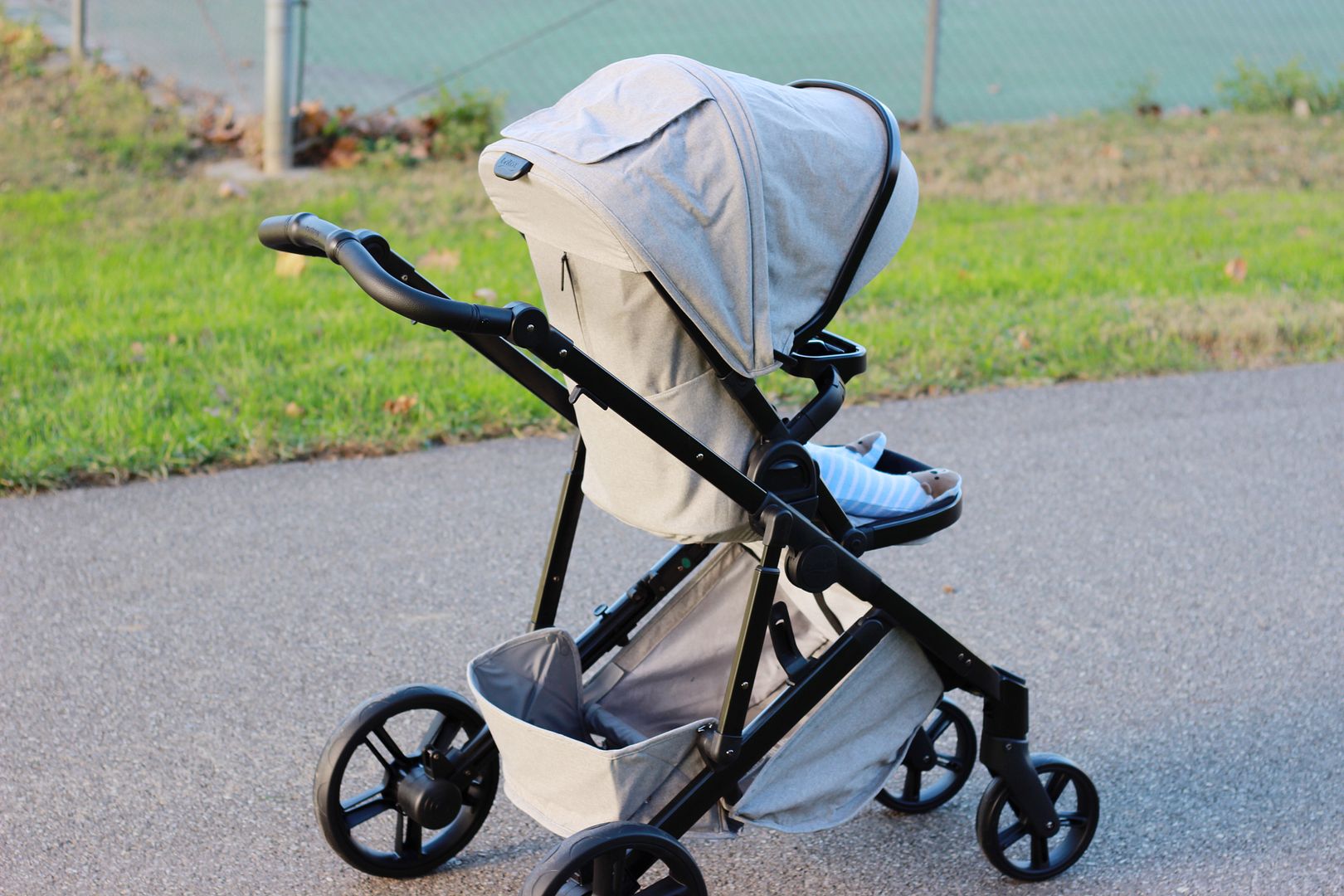 Ability to add another seat
Like any older sibling, Kendall's biggest complaint when we push Knox in the stroller is that she doesn't get to ride in it anymore. With the
B-Ready G3 Stroller
, you can add attachments that allow you to add another infant seat or full size seat. So this stroller can easily become a double stroller while still staying compact. There are actually 12 different seating configurations that you will find in the user guide that comes with the stroller. We are planning to add another seat so Kendall can join her brother on some stroller rides before she exceeds the weight limit (the benefits of having a short child!).
Storage
There is absolutely no need to worry about having enough storage space with the B-Ready stroller because the storage bin is insanely large. There is plenty of clearance between the storage bin and the stroller seat allowing you to store large bags and multiple items. You won't have to worry about forgetting anything because there is enough room to fit everything you need for several people. Jackets, bags, toys and more can easily fit in the storage compartment. Also, you can access the storage space from the front or the back of the stroller. The front has a zipper option that can open and close allowing you easy access and the back has a large opening.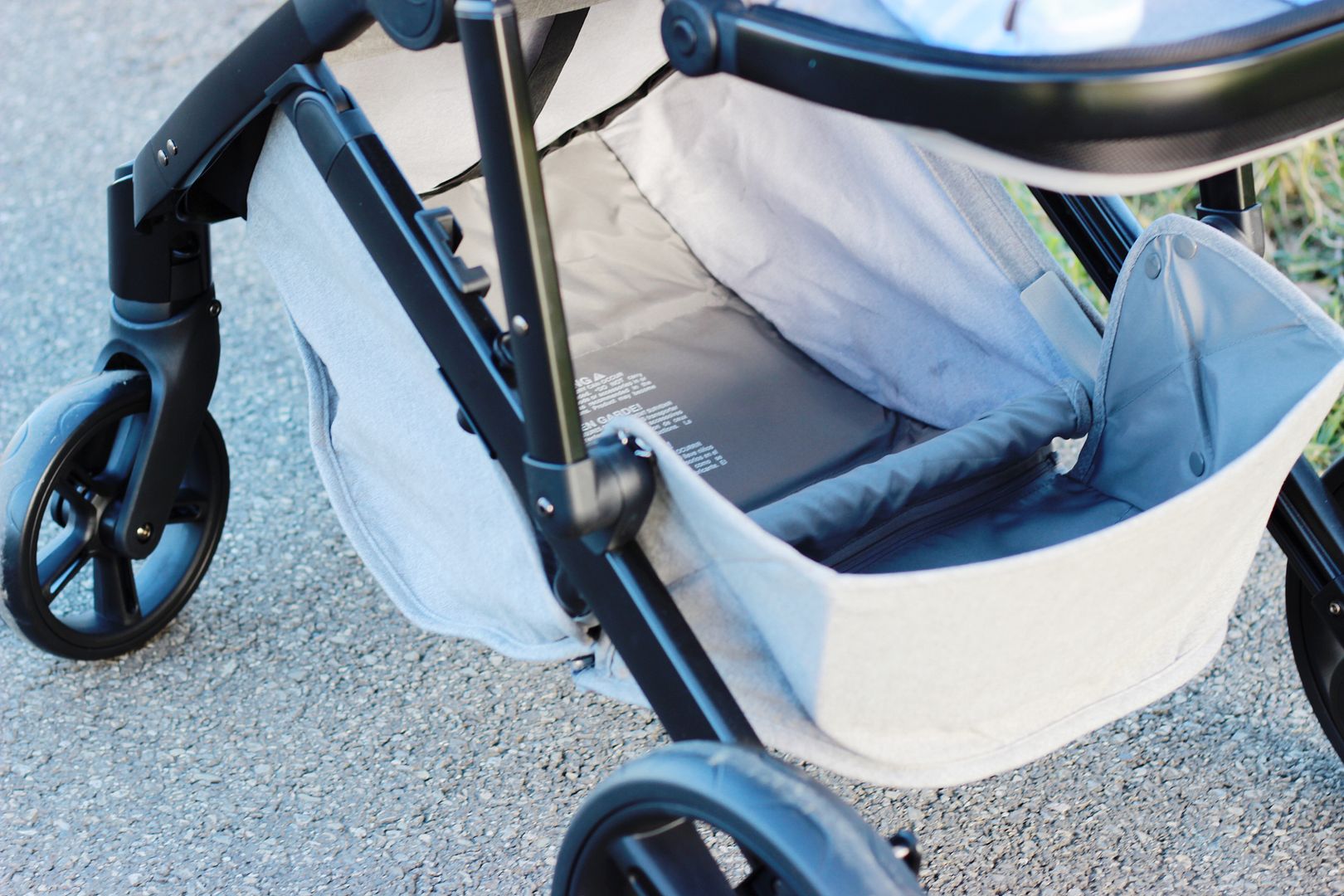 Numerous Adjustments
Everything with this stroller can be adjusted to meet the needs of you and your child. The leg rest on the seat can be raised and lowered as your child grows in height. The seat back will recline if your child needs to lay back for a nap. There is an extra large canopy that can block the sun or other elements from your child. The shoulder straps are adjustable in height as your child grows. You can easily switch them through a panel in the back of the seat. And finally the handle bar can be adjusted into a comfortable position for the person pushing the stroller. Every single adjustment can be made smoothly and easily thanks to the incredible design of the stroller. (If you head over to
instagram
and
watch my stories
, I show you how all of these adjustments work.)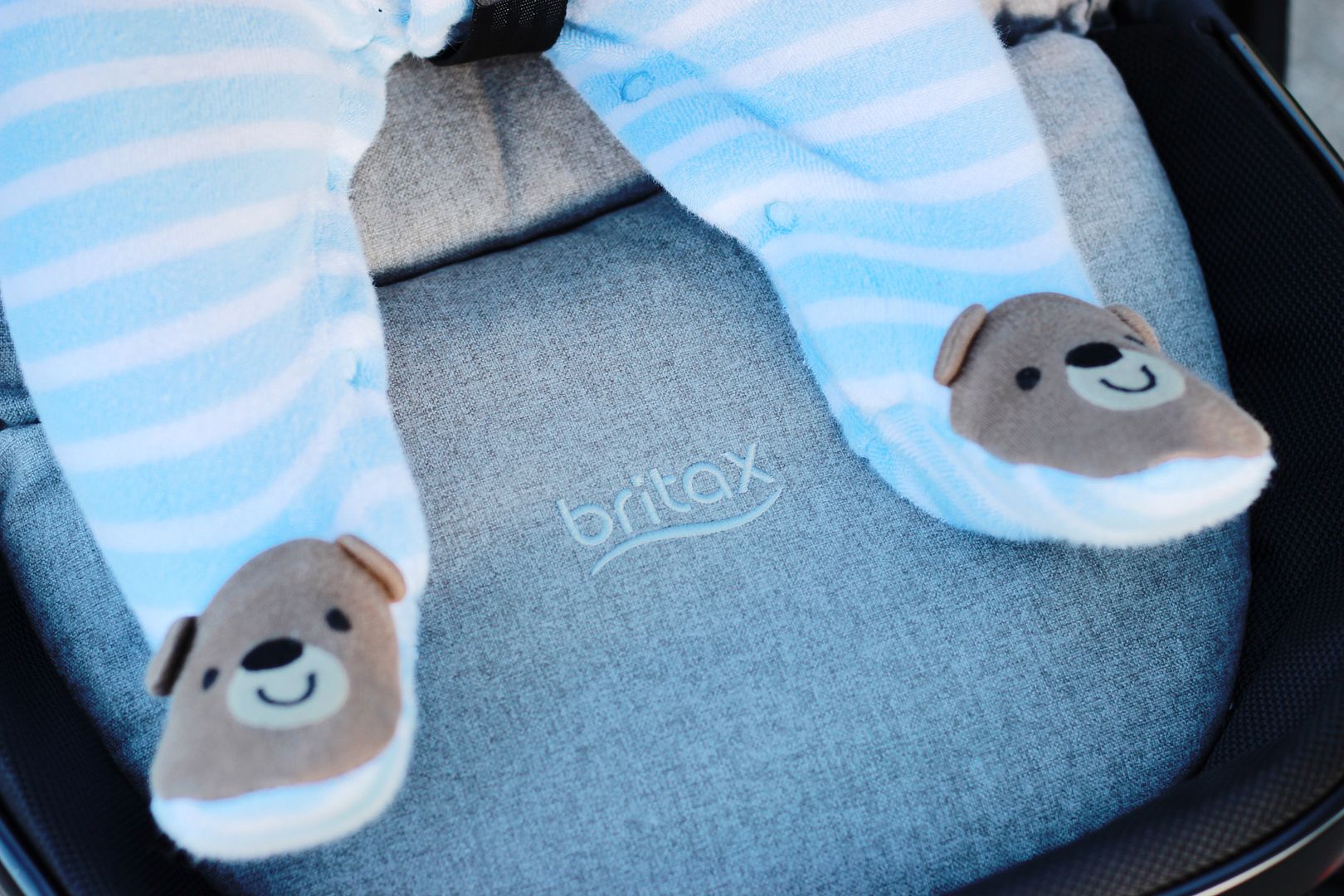 Easy to use brake
The upgrade to the brake design could quite possibly be my favorite feature. To engage or disengage the parking brake all you have to do is step on the brake pedal. A red or green indicator will show up letting you know if it is locked or not. I love that you don't have to use the top of your shoe to disengage the parking brake. It is all one quick motion and you don't have to worry about scraping your shoe in the process.
Assembly is a breeze
When the stroller first arrived, we immediately got to work putting everything together. Assembling the stroller was easy. We followed the very clear and thorough directions in the user guide and put the stroller together in a matter of minutes.



High Quality
We have the Nanotex, which is a moisture, odor and stain resistant fabric. The fabric itself feels extremely soft and solid and has a high quality appearance. I love that fabric will repel stains and resist odors as I know we will be using this stroller for years to come.