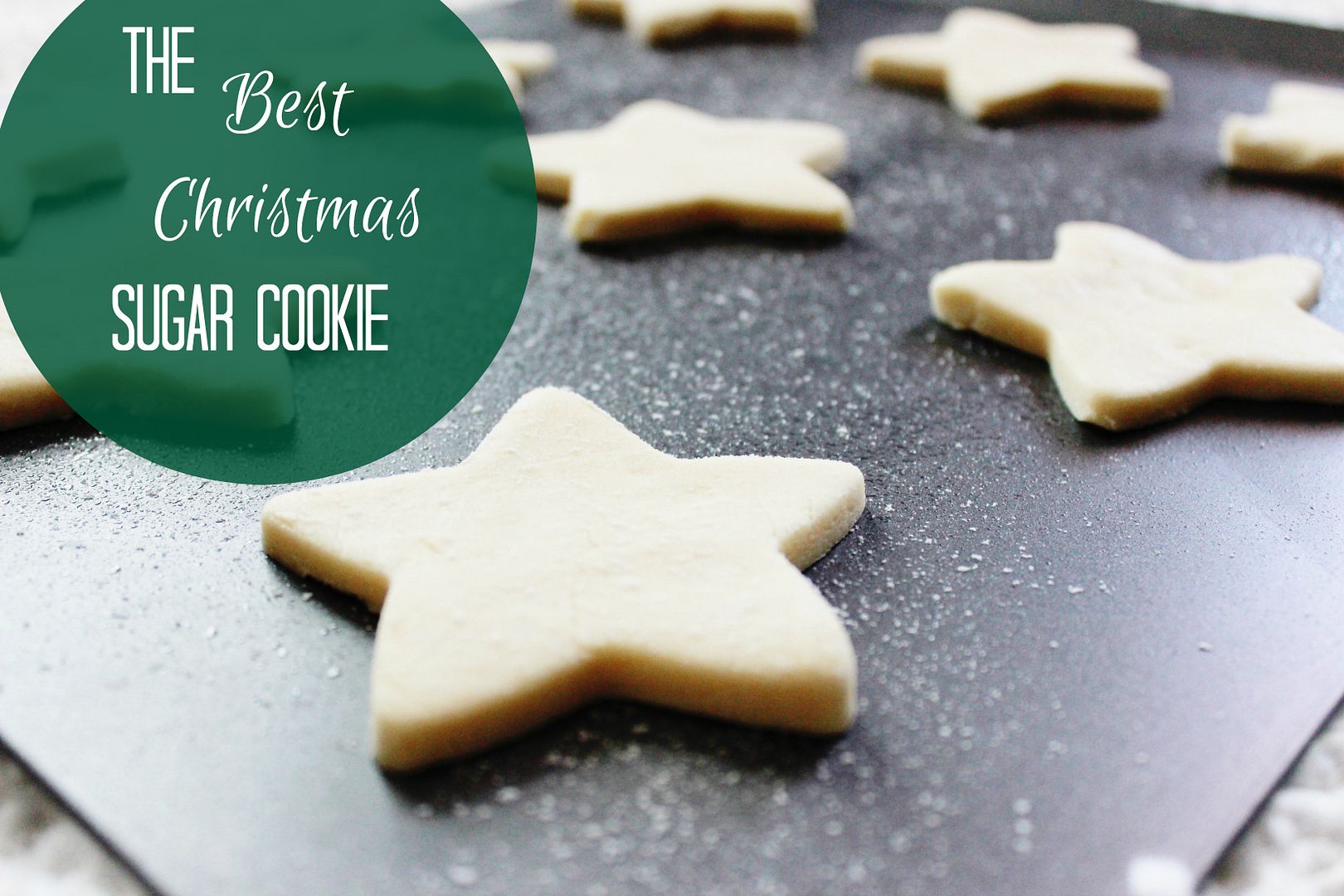 One of my favorite Christmas memories as a child was making sugar cookies and cutting them out with fun Christmas shaped ornaments. My mom, sister and I did this each year when I was younger and always had a blast! After we baked the cookies, we would then decorate them with icing, leaving lots of fun cookies for us to eat over the holiday. I realized last year that Kendall was old enough where she could help with the cookie making and decorating; unfortunately my mom couldn't find her sugar cookie recipe. So I scoured
Pinterest
looking for the perfect sugar cookie recipe.
After reading through lots of recipes, I settled on one that I will share below and let me tell you - it is the BEST Christmas Sugar Cookie.
There are multiple reasons I love this recipe:
-one batch makes a lot (at least 3 dozen)
-the cookies take barely anytime to bake
-there is no chilling required, you can make the dough and immediately start rolling everything out
-the cookies hold their shape REALLY well and don't expand when baking
-there is a hint of almond extract in these cookies that makes them taste
so good
-they are the perfect amount of sweet, and definitely not
too
sweet
-the cookies are soft and just plain awesome with perfect edges every time
-they taste great with or without icing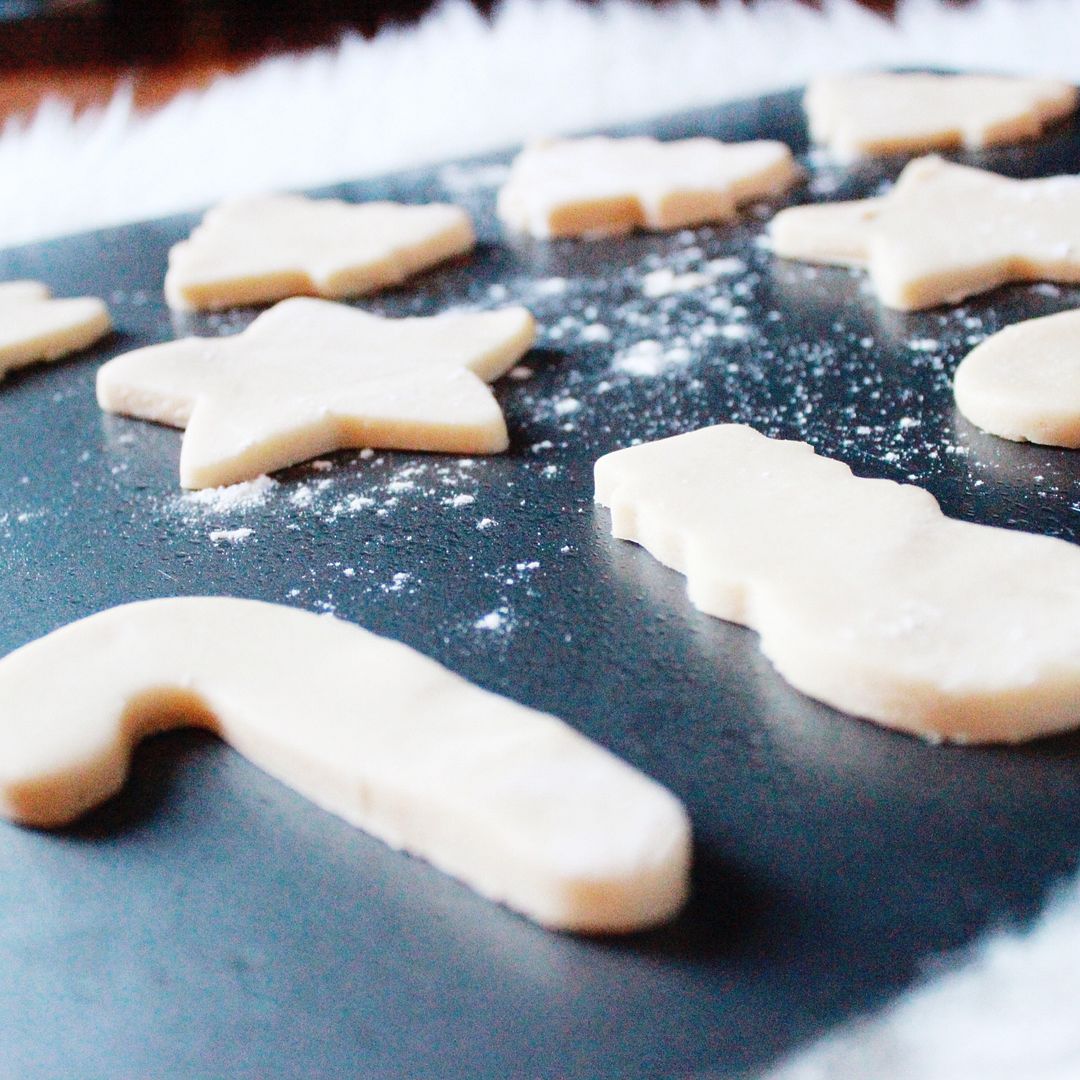 Ingredients:
1 cup unsalted butter
1 cup granulated white sugar
1 teaspoon vanilla extract
1/2 teaspoon almond extract (don't skip this part - it is the best part!)
1 egg
2 teaspoons baking powder
3 cups all purpose flour
Directions:
1.) Preheat oven to 350 degrees.
2.) In your mixer, cream butter and sugar until smooth.
3.) Beat in the extracts and egg.
4.) In a separate bowl, mix together baking powder and flour.
5.) Slowly add in the flour mixture to the wet mixture. The dough will get tough, but keep mixing.
6.) Once completely mixed, flour your counter top and roll out the dough to about 1/4 inch thick (Not-so-professional tip: if you don't have a rolling pin, use a wine bottle!)
7.) Cut the cookies using any cookie cutters you desire.
8.) Bake for 6-8 minutes (my oven is on the hot side, so 6 1/2 minutes worked great!).
9.) Let the cookies cool before transferring them to a cooling rack or plate.
10.) Decorate and enjoy!
This recipe was originally posted on
In Katrina's Kitchen
. Be sure to hop over and check out her site, I also highly recommend her
frosting recipe
too.