It's been a busy couple of months around here with lots going on for us! So a catch up post is in order.
Tolar started a new job in March which means he now works just 7 minutes from home and does not have to travel. We are so thankful that we get to spend more time with him and that he is home so much more!!! It's been fun being able to stop by his office for a quick visit or for him to run home and join us for lunch. K is in heaven with all of this Daddy time, because she is a Daddy's girl through and through.
K and I rang in Easter on the couch at home. :( Poor baby had strep throat and an ear infection with a fever, so she and I stayed put on Easter Sunday. Luckily, she was feeling a bit better by the afternoon and let me dress her up and take some photos. Later that night we had a yummy dinner with my parents.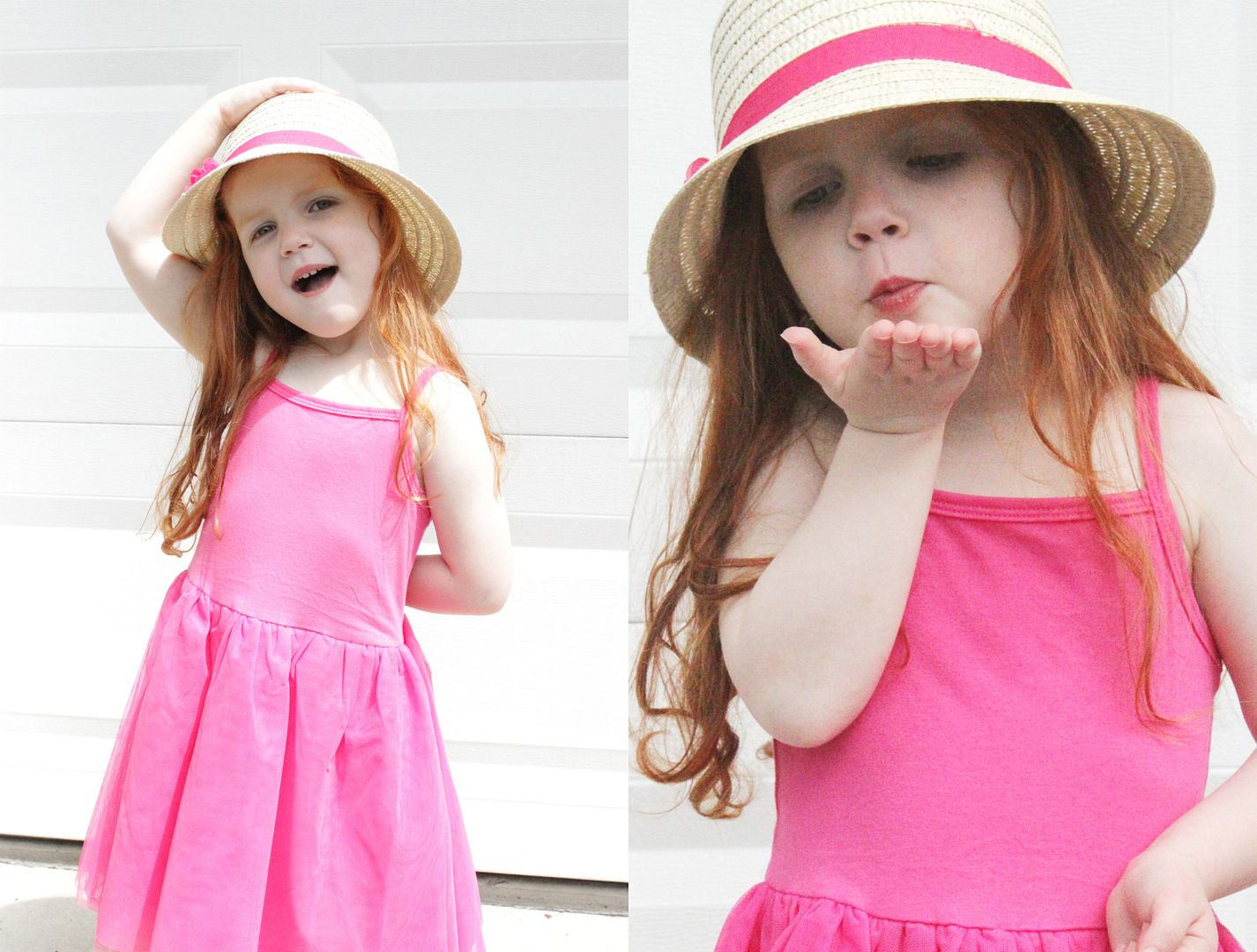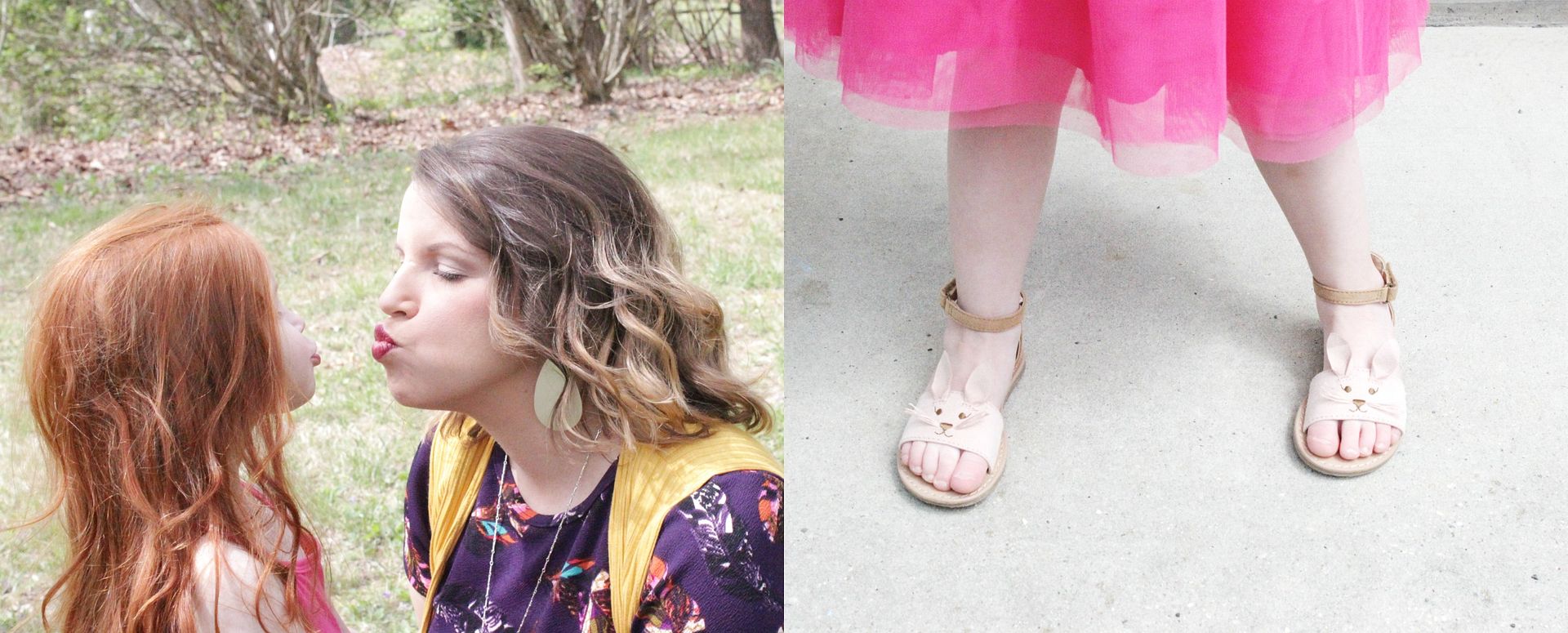 At the end of April, we ventured to Florida for our SIXTH trip in a little over a year...and for wedding number FOUR. We are thrilled for Tolar's best friend and his new bride, whom we adore! We have kept the roads very hot from Virginia to Florida. I told Tolar I'm not ready for any more weekend car trips to Florida for awhile; the drive is killer!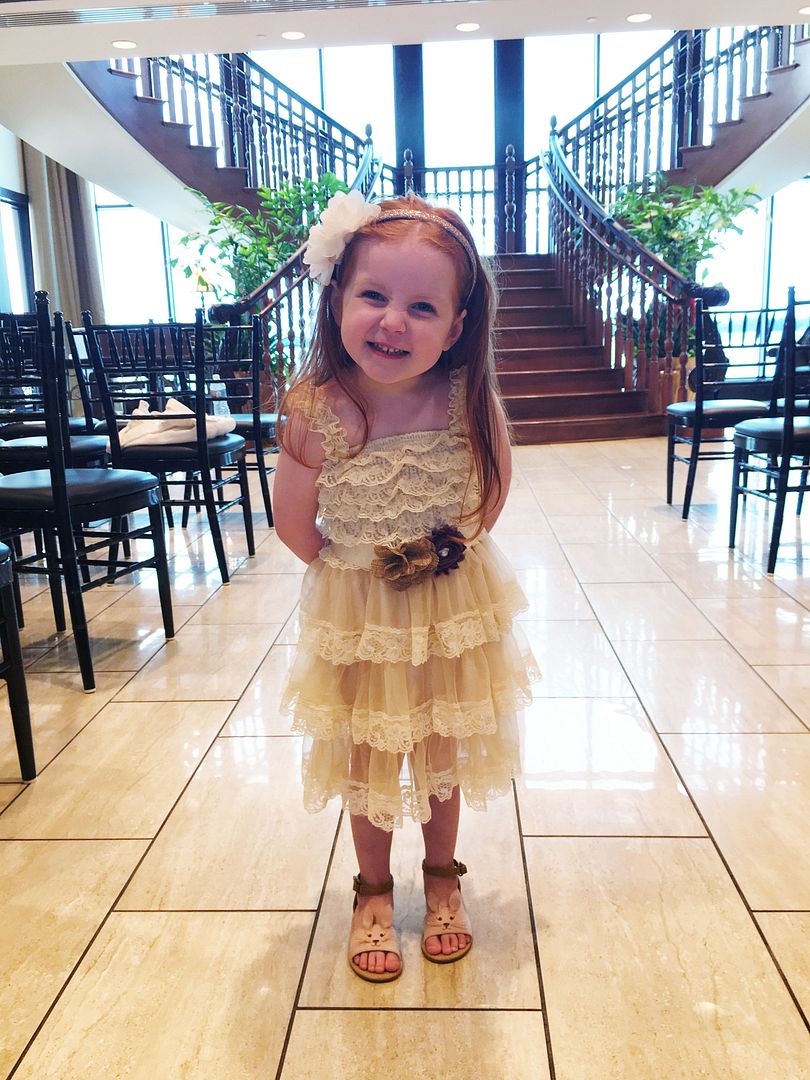 K had her dance pictures over the weekend and adorable is the only word I want to use! Here is a sneak peek of how cute she was:
Super side note: on our drive to Florida we did a bit of shopping and found the cutest store...called
Altar'd State
. It is a Christian clothing and retail store and I am in love. I'm SUPER thankful that there is one close by that I can visit often. The store is adorable and beautifully decorated and they carry romantic and bohemian styles. There are so many pretty dresses! It was hard to decide what to try on. Have you heard of it?