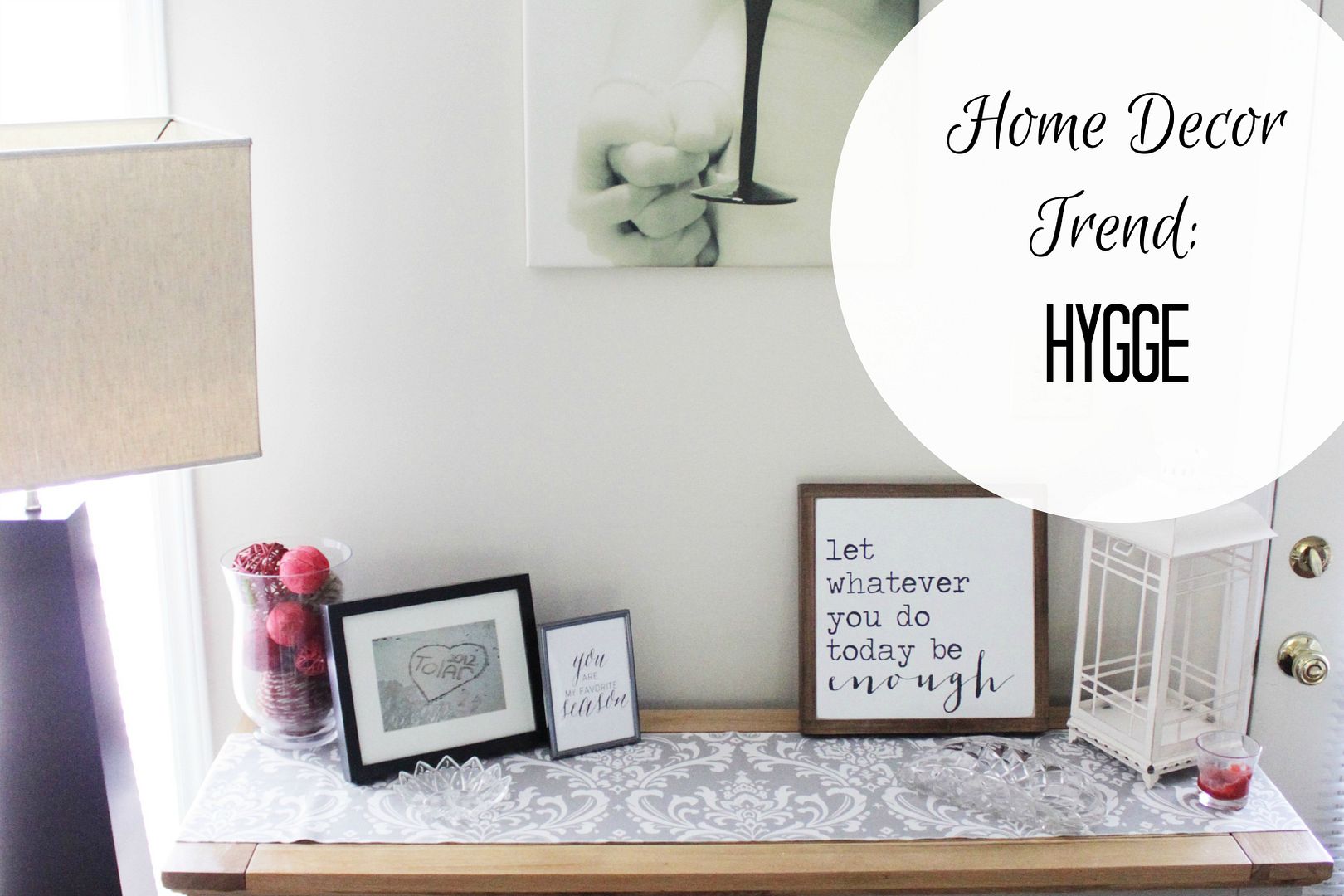 Being a (mostly) stay at home mom means that I spend a great deal of time
at home
. Obviously I want to be comfy and cozy where I spend the majority of my time, which is why home decor is one of my great interests. I would call my taste rustic contemporary, focusing on making myself and my guests comfortable.
I recently discovered a new decorating term called
hygge
(pronounced "HOO-gah," the Danish word for cozy). Google or search for the word on Pinterest and you will find thousands of beautiful images that make you want to jump right into the picture and cuddle up. To me, being comfortable and cozy is having a tidy house with everything in its place, plenty of scented candles, inspirational signs and quality pieces of furniture.
Now that I'm well into my 30's, quality has become the deciding factor in the majority of my purchases. I would rather pay more for a product that is strong, durable, and built to last than to get a cheap deal on something that will fall apart a few uses later. I'm absolutely thrilled with my new sideboard from
Oak Furniture Land.
I adore the light grey painted finish; the color is soothing and easy to incorporate into numerous home decor themes. I also love that they grey finish updates this piece and gives it a contemporary feel. Oak Furniture Land's products are made of 100% solid hardwood. My sideboard is sturdy and built to last. I can see our family having this piece of furniture for years and years, and even passing it down to my daughter to use. A bonus to this piece: there is so much storage space so everything
does
have its place!!!
If you are in the market for a new piece of furniture or looking to make your home hygge, I definitely recommend that you check out
Oak Furniture Land
. They have designs ranging from Rustic, French, Farmhouse, Mid-Century, Modern and more. You are sure to find something to match your tastes. The furniture can be delivered to any room in your house (with free shipping!) and everything comes fully assembled. The prices are completely affordable while offering you quality and well-made pieces.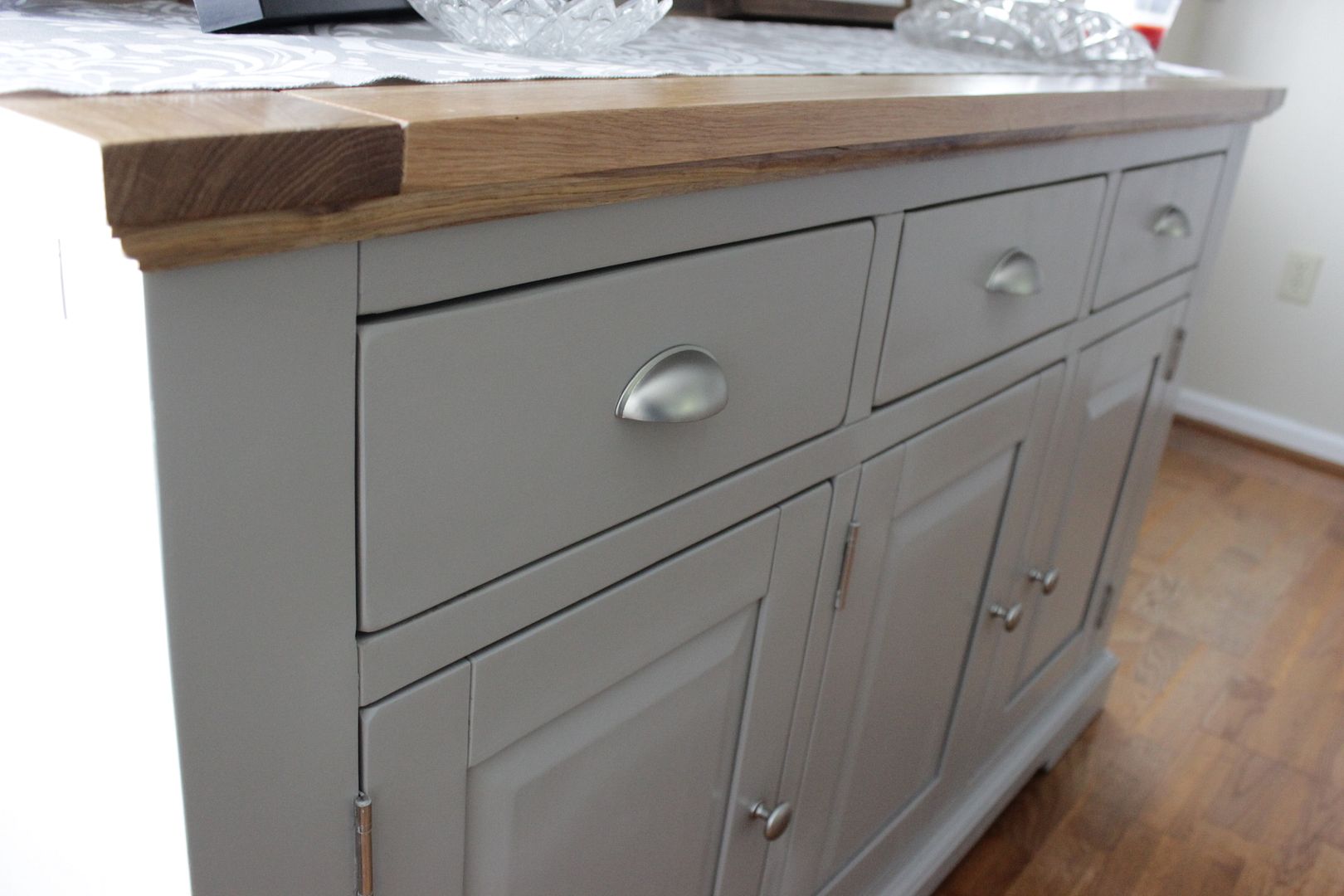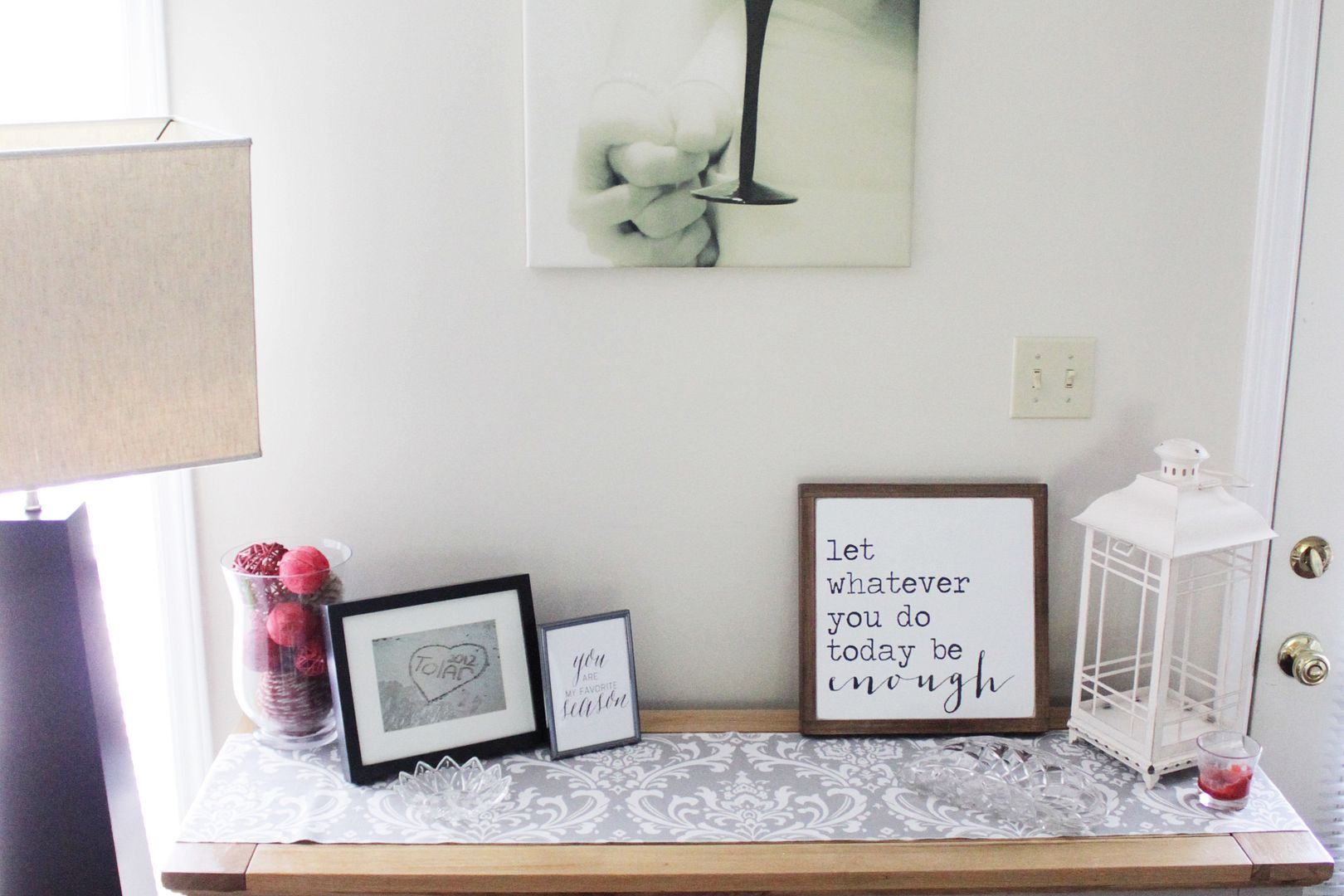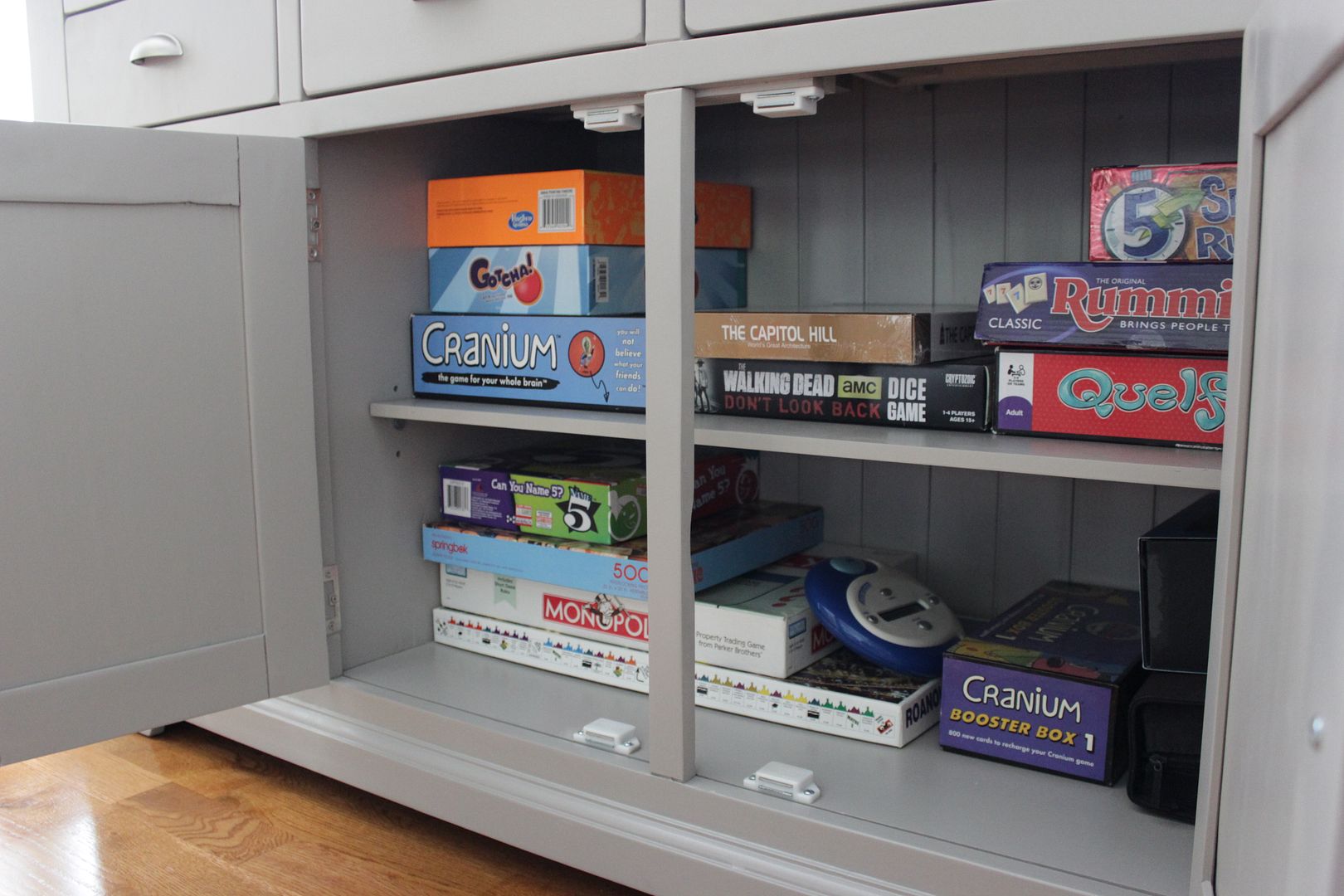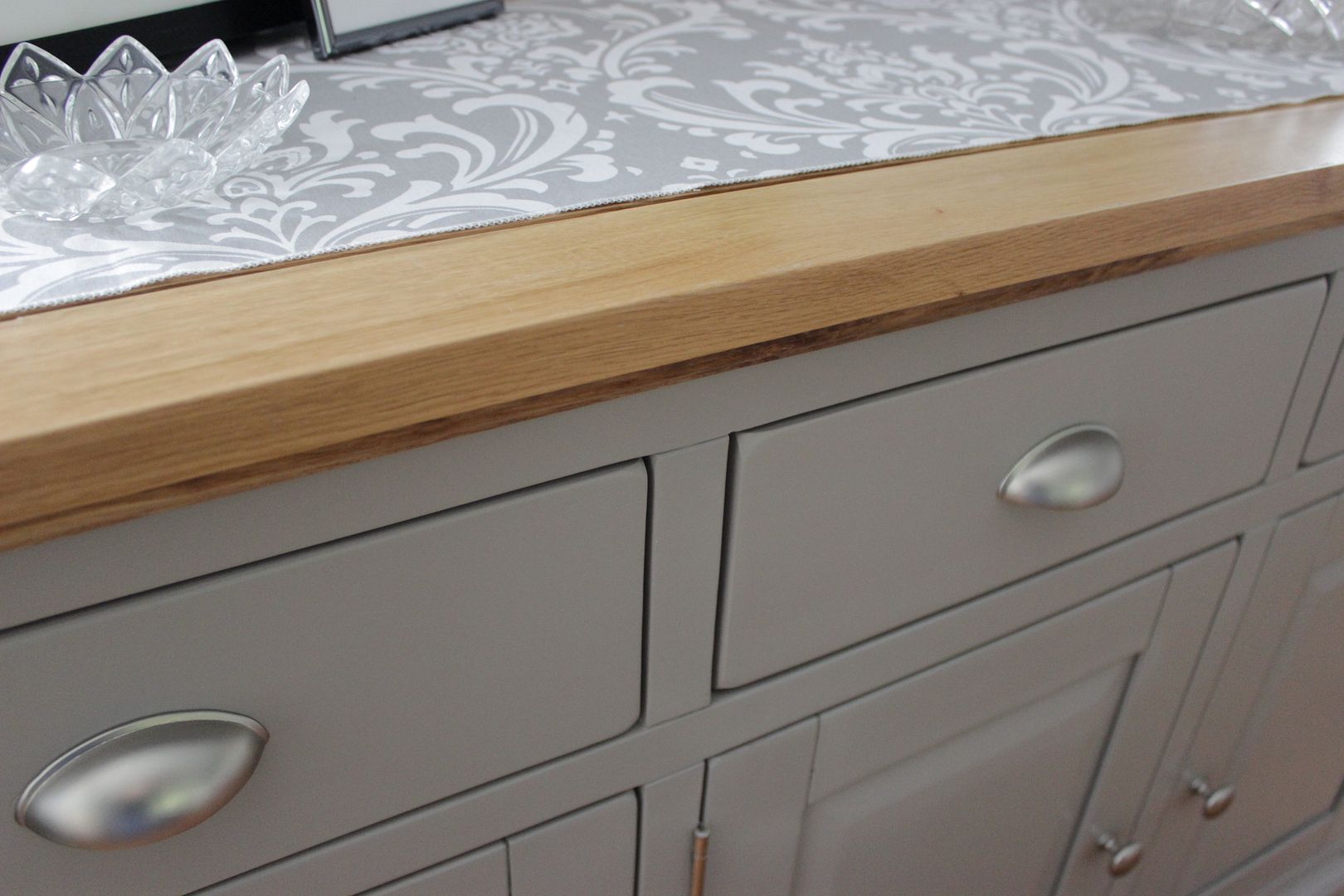 Thank you to Oak Furniture Land for the sideboard. All opinions in this post are completely my own.