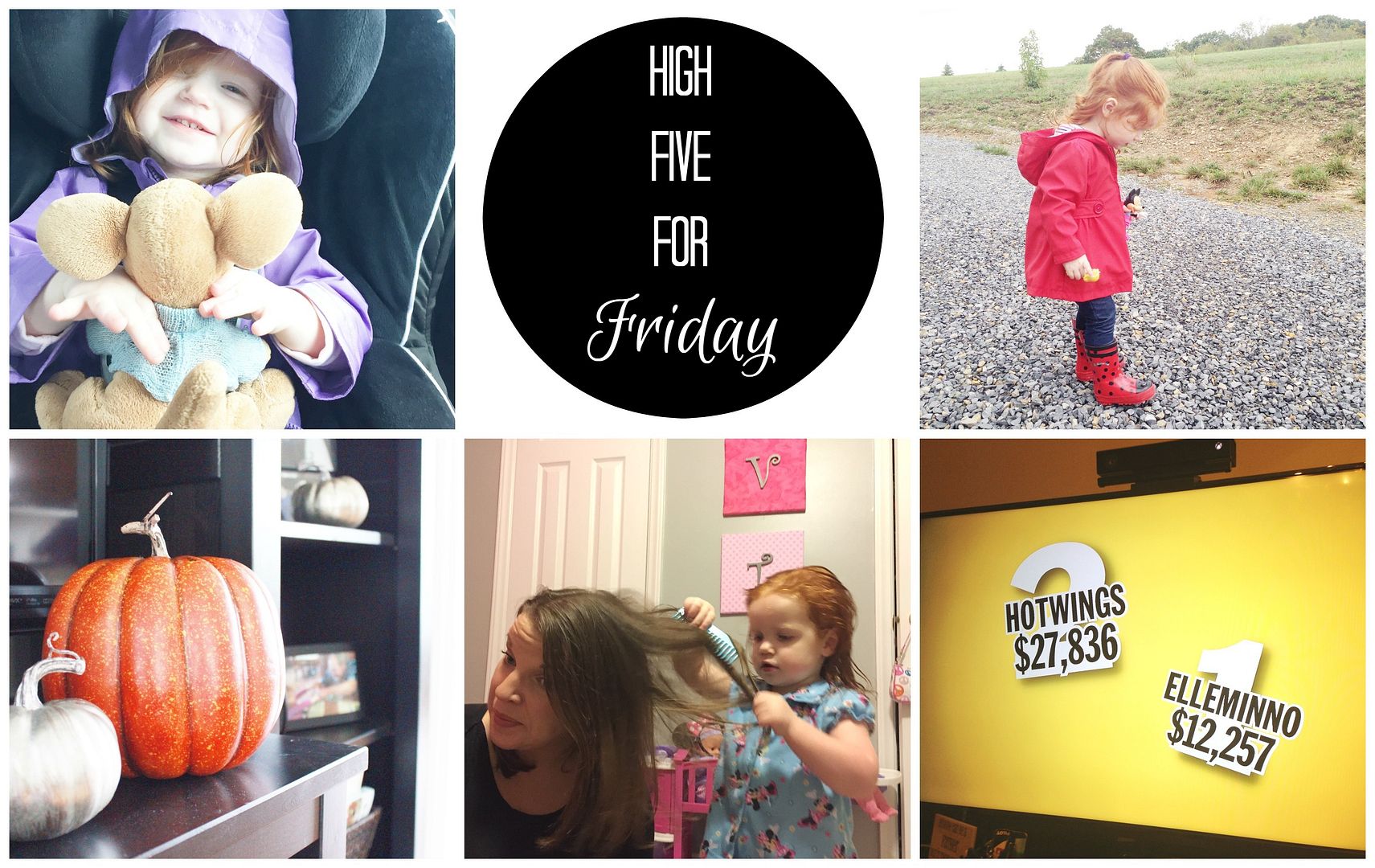 1.) The cheesy grin on my child's face when she gets her picture taken is priceless. We've been working on getting her to say "cheese" and actually smile at the camera and it's apparently working.
2.) Fall is here and the pumpkins are out in our house!
3.) K decided she wanted to comb my hair after her bath one night. She actually didn't pull my hair at all! I love that she is interested in doing girly things.
4.) It has only happened one other time, but I totally dominated Tolar when we played You Don't Know Jack this week. (Yes, Hot Wings is me!)
5.) The only person excited about all of the rain we are getting is K - that means she gets to wear her boots and rain jacket all the time!
How was your week?
I'm linking up with
September Farm
,
Bright on a Budget
and
Meet @ the Barre
.