Happy Friday everyone! I am both happy and sad that the weekend is here. It has been a great week staying with my parents and escaping reality and I am sad that the weekend is here because that means I have to return to real life. However, I'm happy the weekend is here because that means I'm so close to seeing Tolar again!
Here are my top moments from the past week:
1.) My book club met up for brunch to catch up because we haven't been able to get together in months! It was so awesome to see everyone and trade stories about what is happening in our lives. In fact, my friend Marcy suggested that we all take turns giving an update on what the latest is for everyone. I loved this because we all have so much going on and were able to really connect with each other and all concentrate on one person at a time. It was a very special brunch for me. I had an absolute blast!
2.) So Baby K found a new activity that keeps her entertained for quite a long time. Pulling out all of her toys from her toy basket. She had so much fun playing with her toys (especially the ones in the bottom that haven't been played with in awhile) and it gave me and Tolar a chance to get a few things accomplished.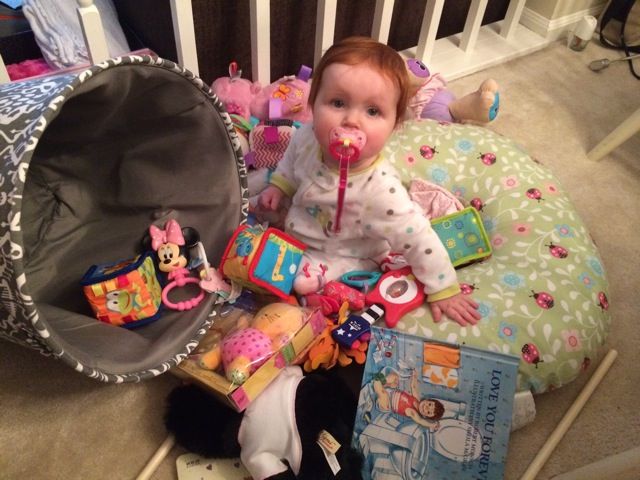 3.) I absolutely adore seeing my parents interact with Baby K. It makes my heart feel so full.
4.) These two cousins, they are too cute. And they certainly love each other even if this picture doesn't suggest that.
5.) My Mom is doing so well with her recovery, she is moving quite fast and doing so much. She has lots of exercises that I help her perform multiple times each day and Baby K decided to get in on the action and offer some encouragement for her Grammaroo.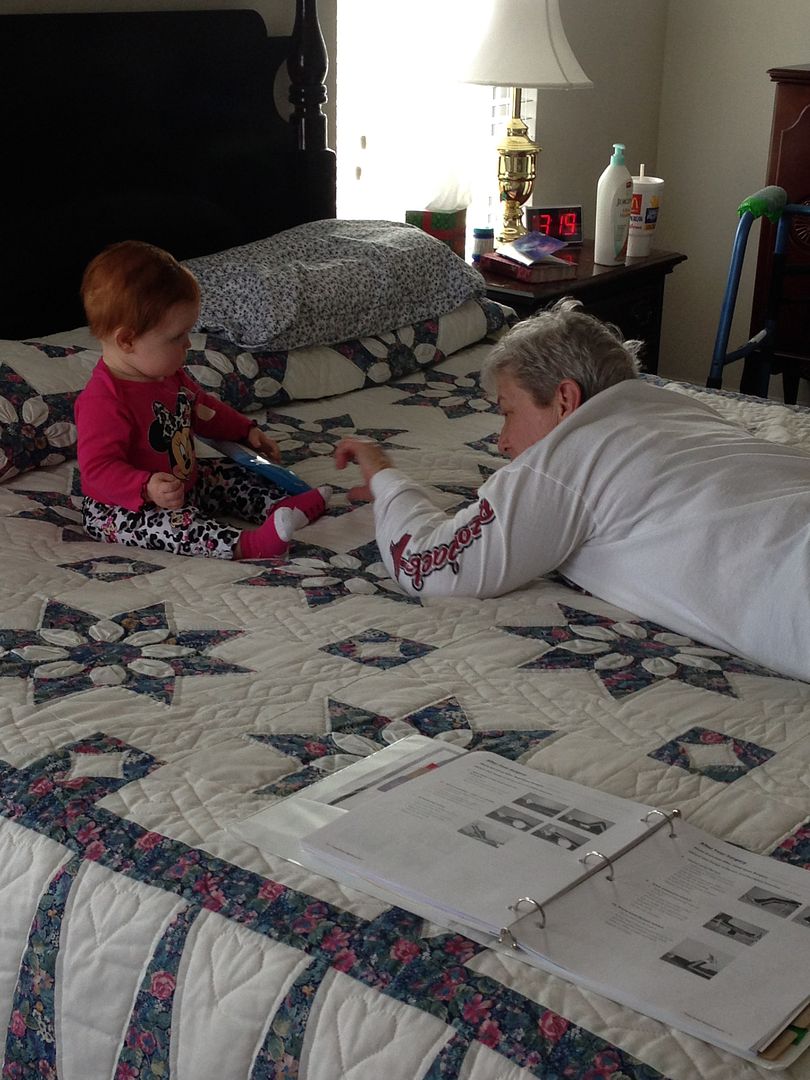 I hope you had a great week. Enjoy your weekend!